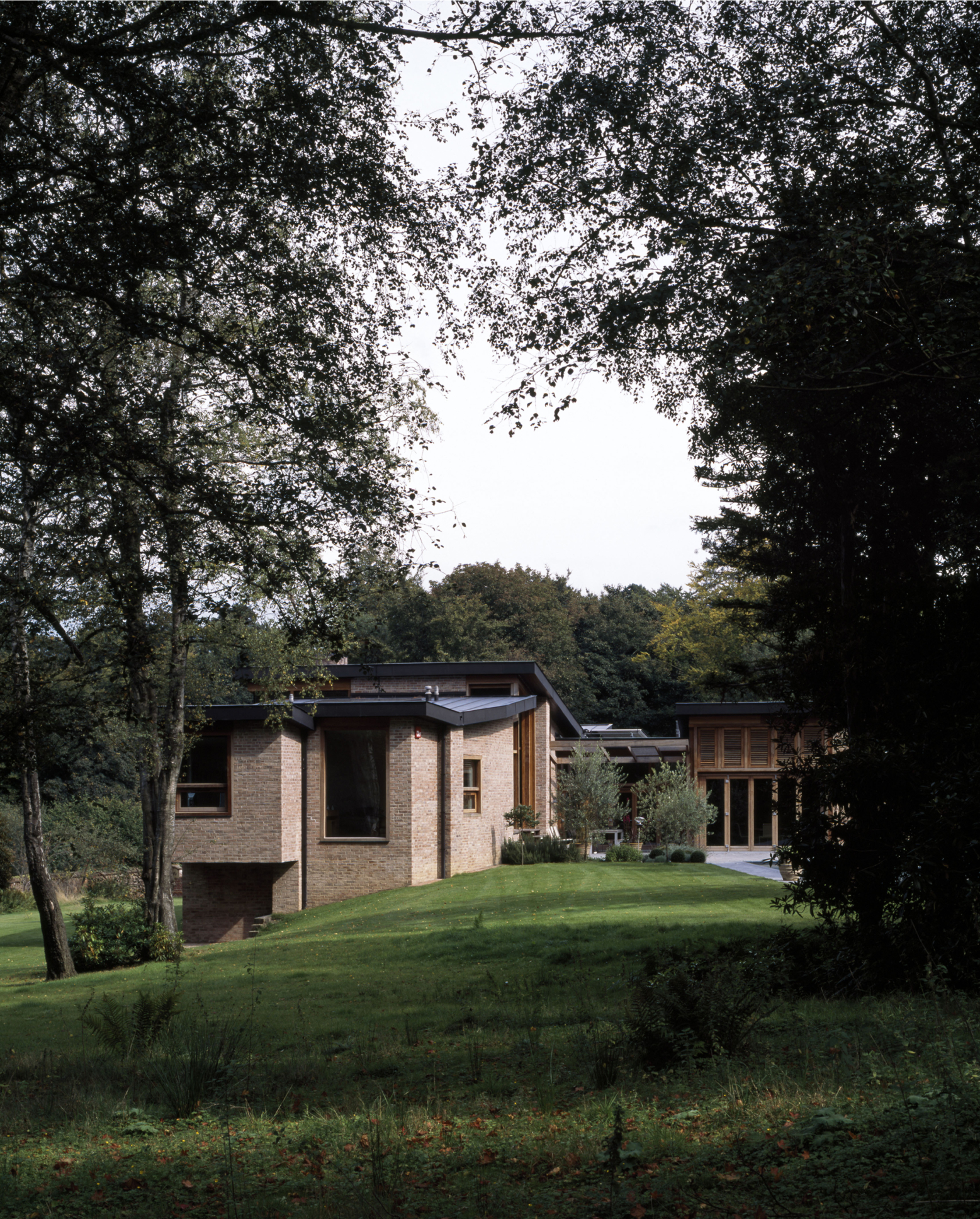 OSh House
A new build country house located within Surrey's landscape. OSh House (Open and Shut House) takes its name from the way the building unfolds into its surroundings.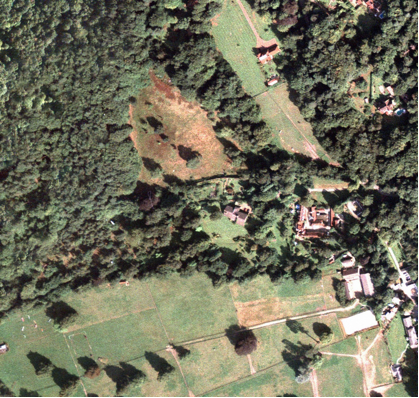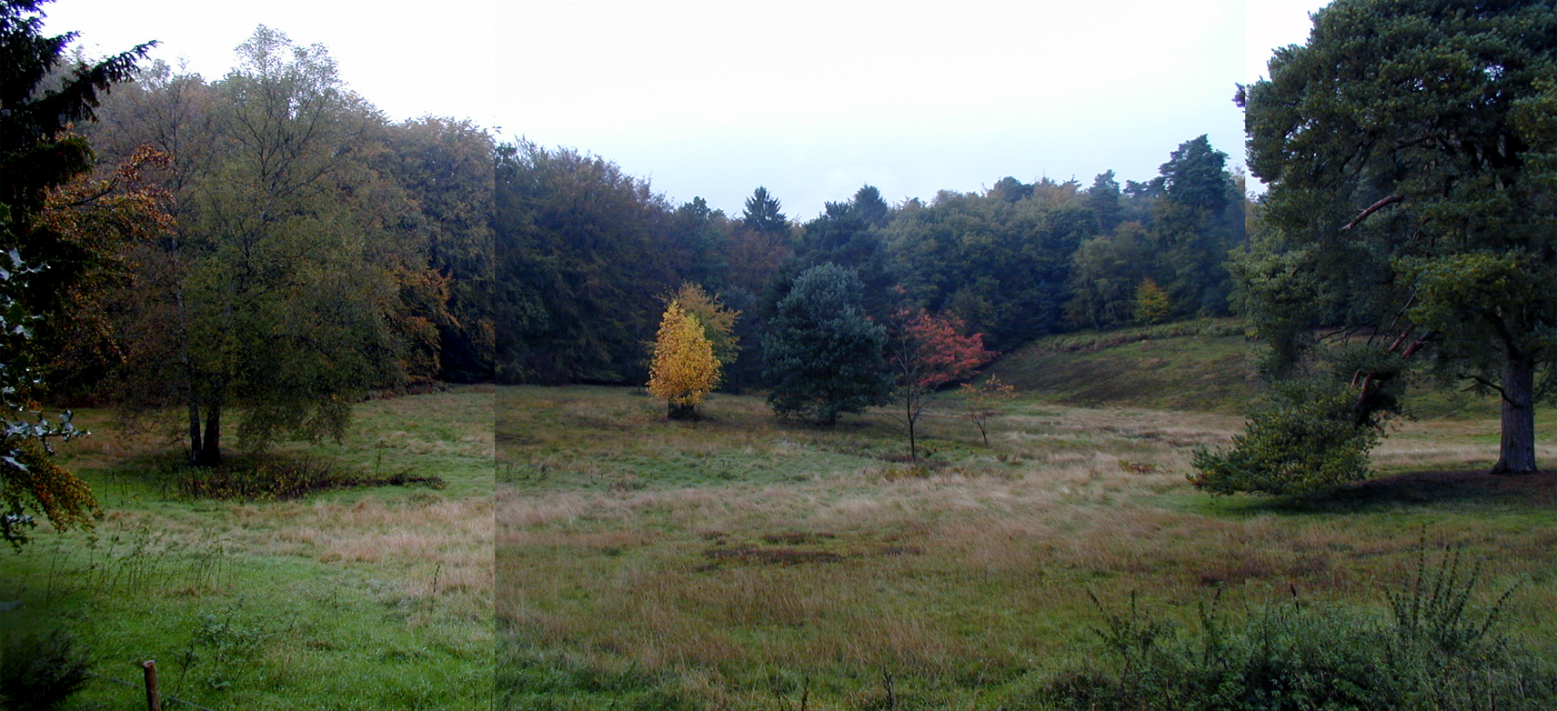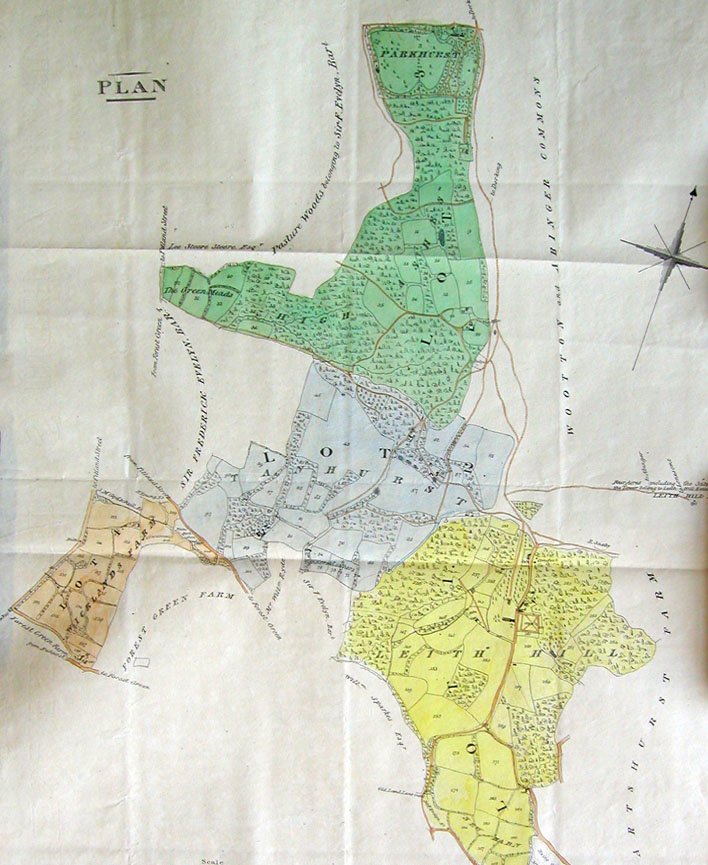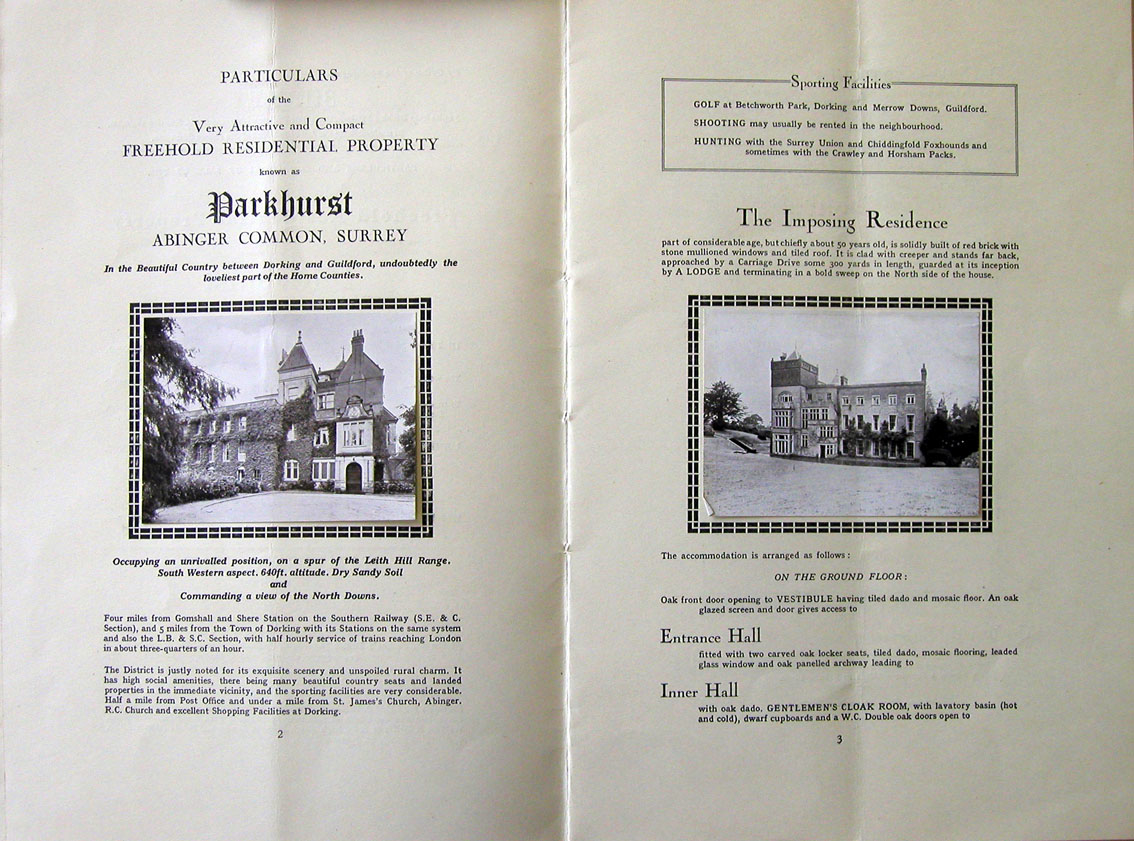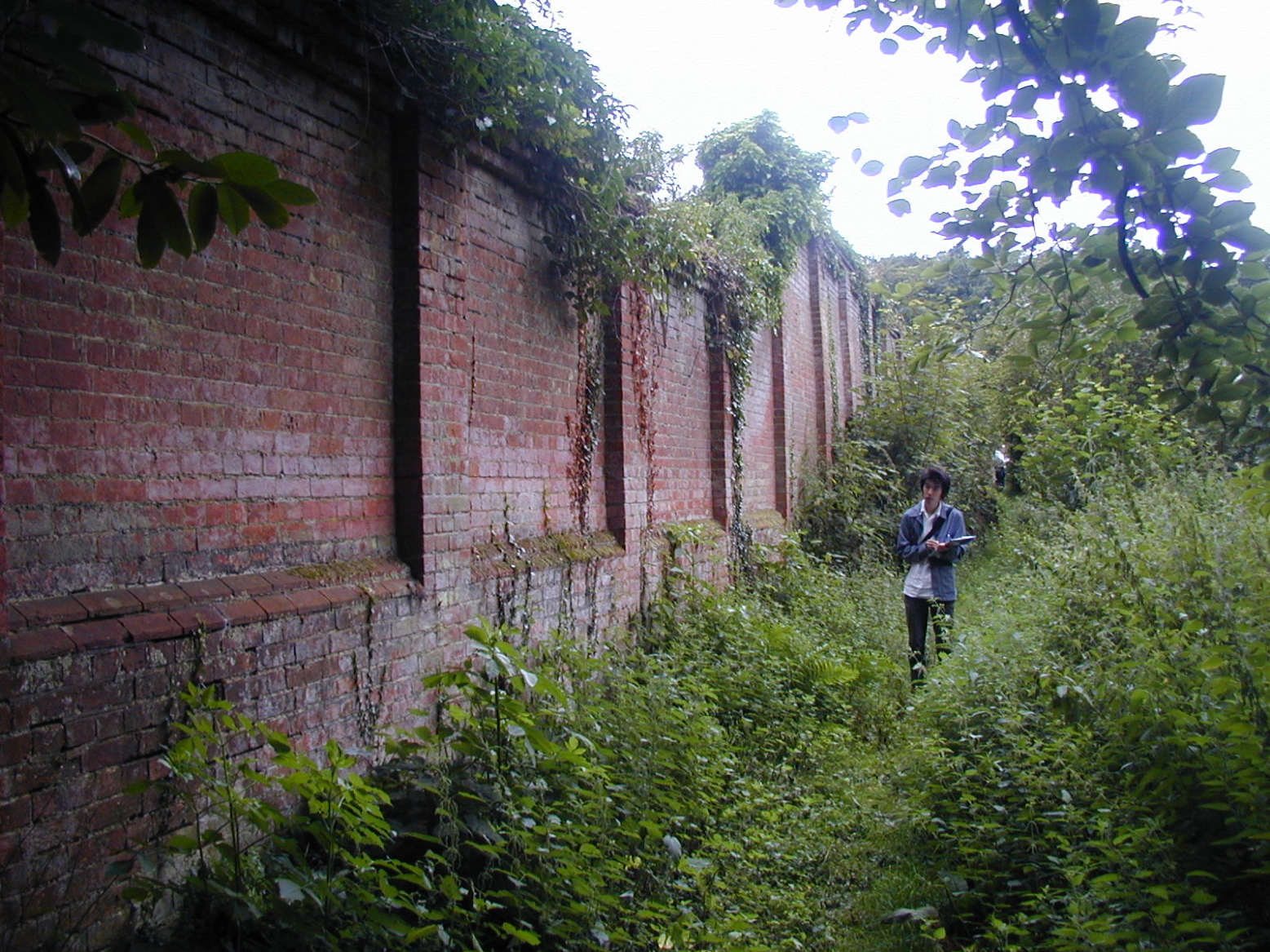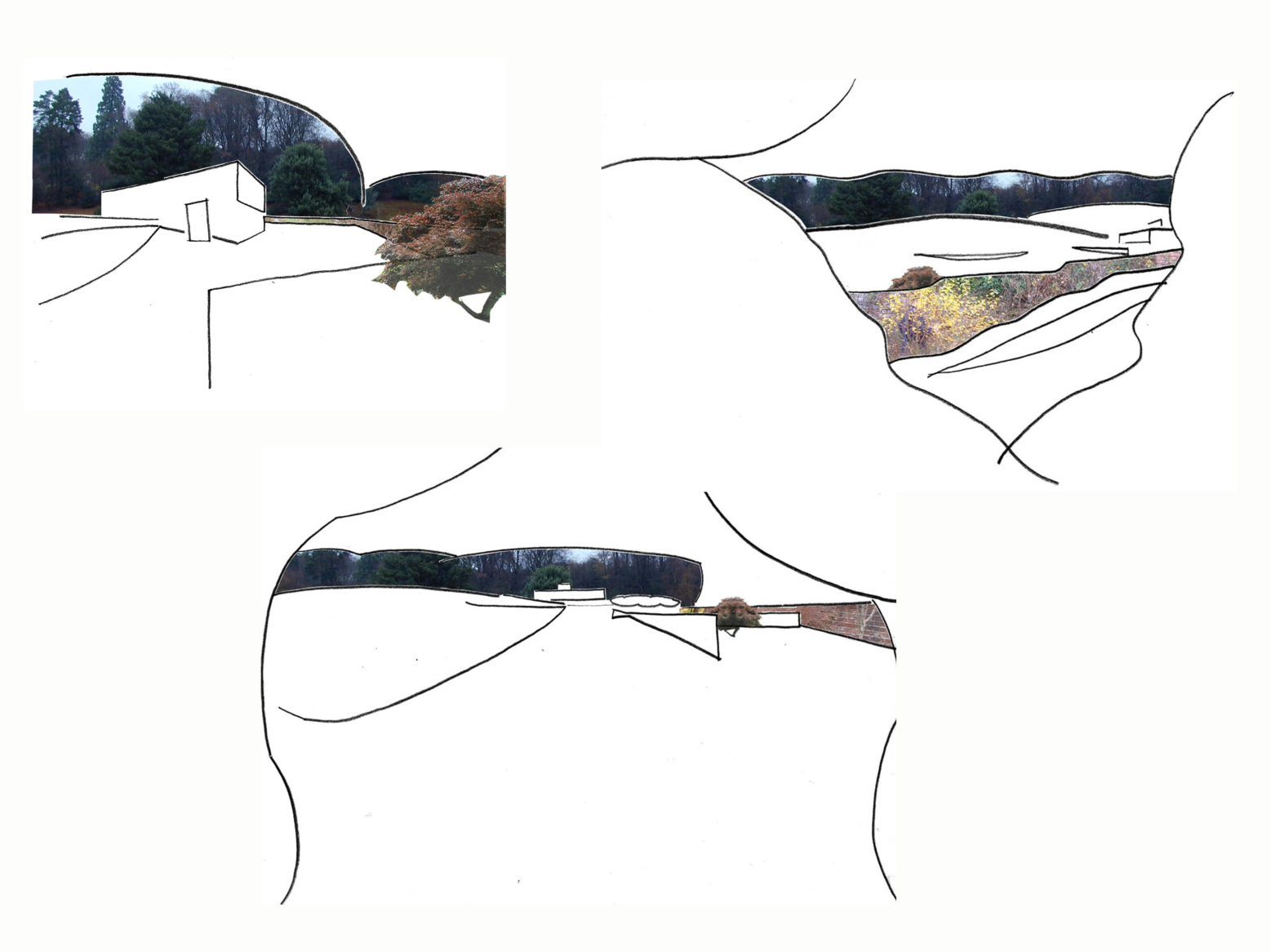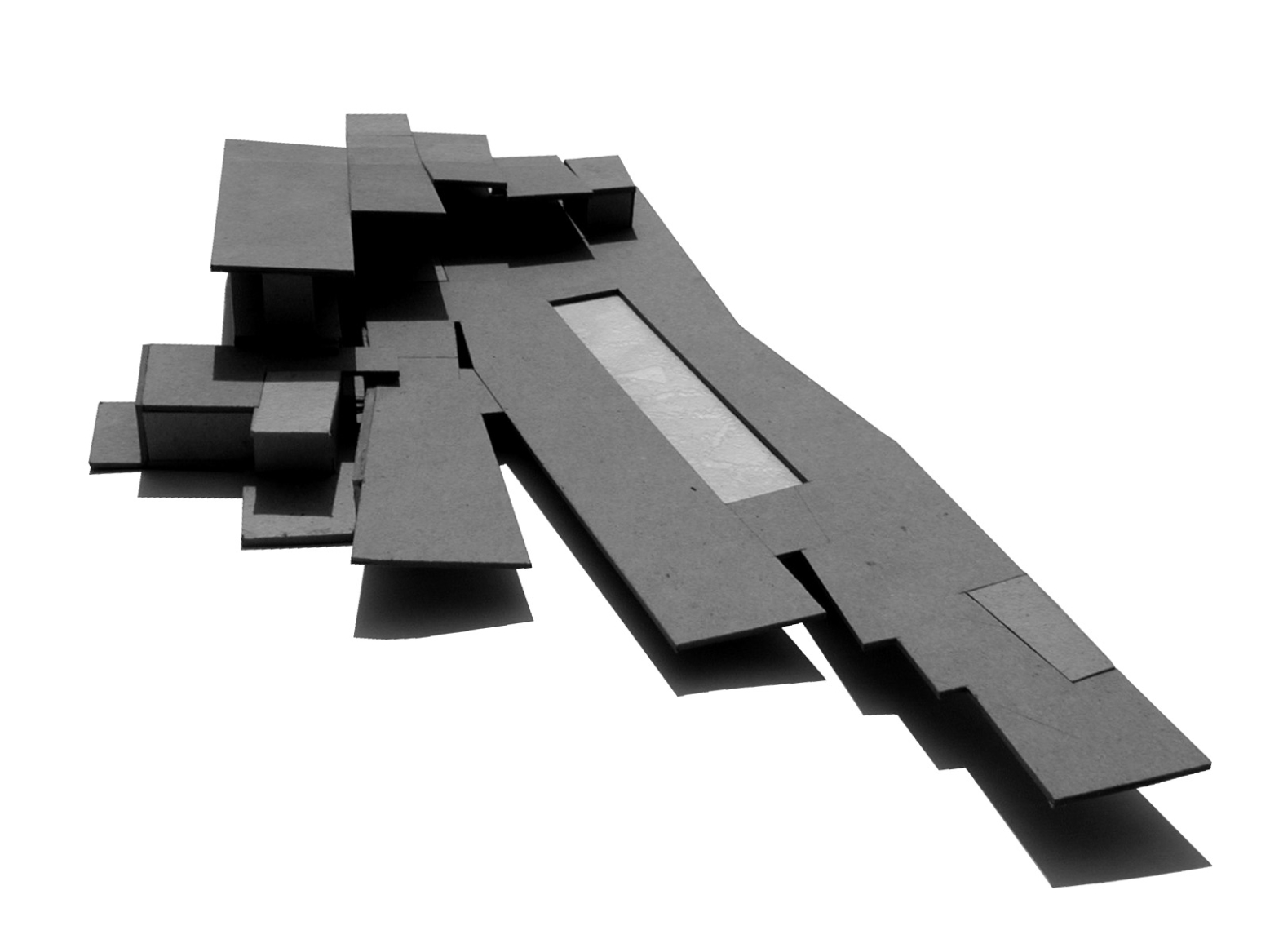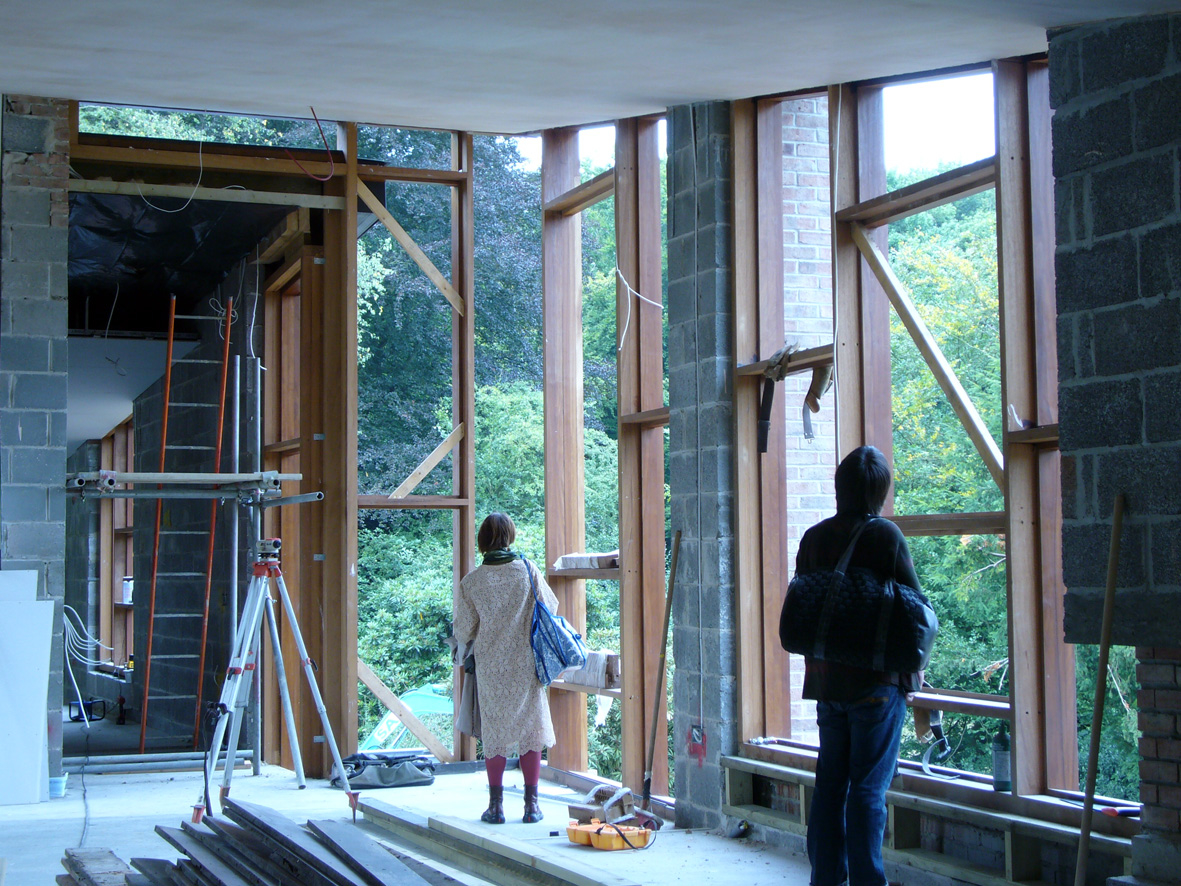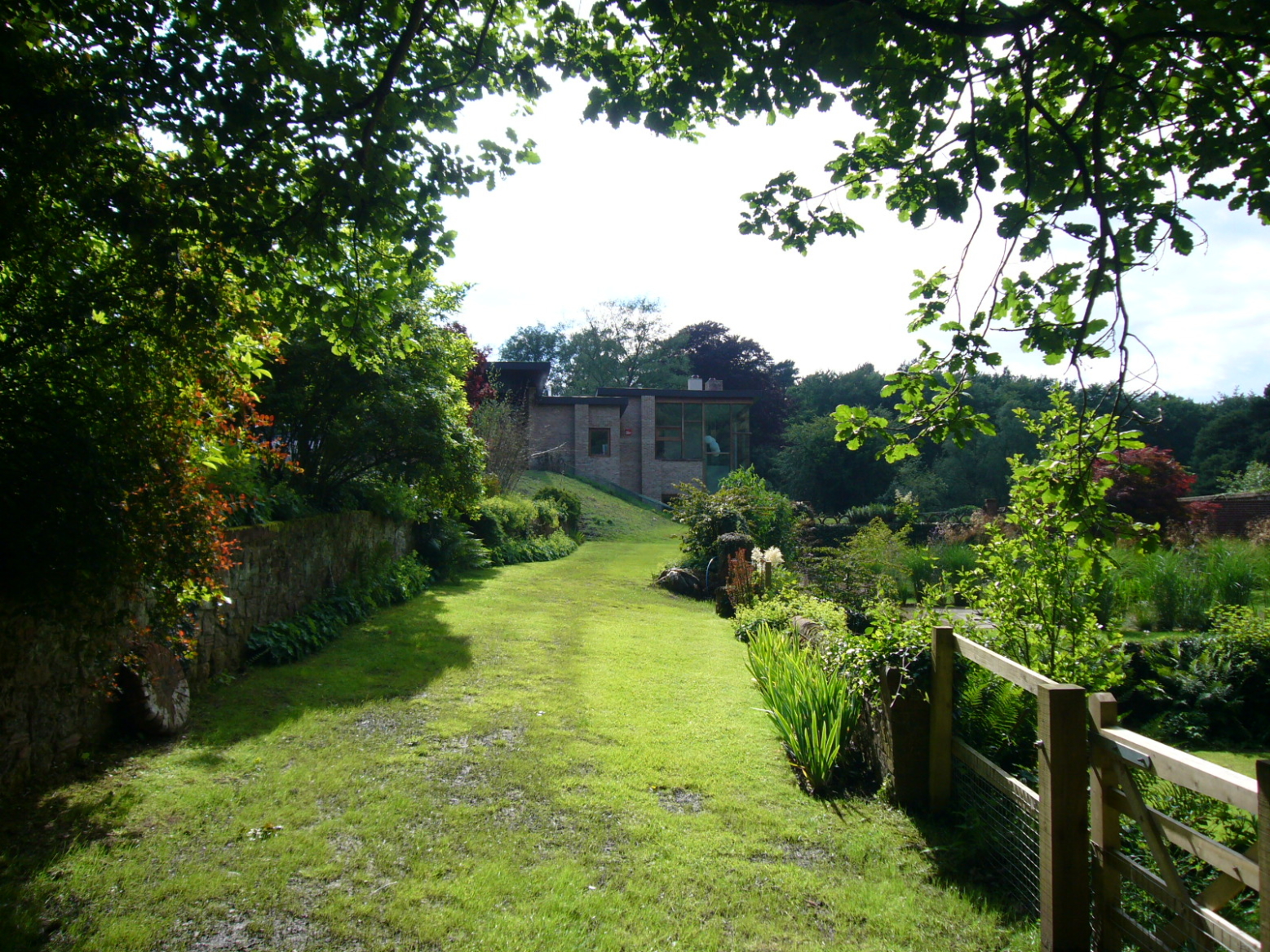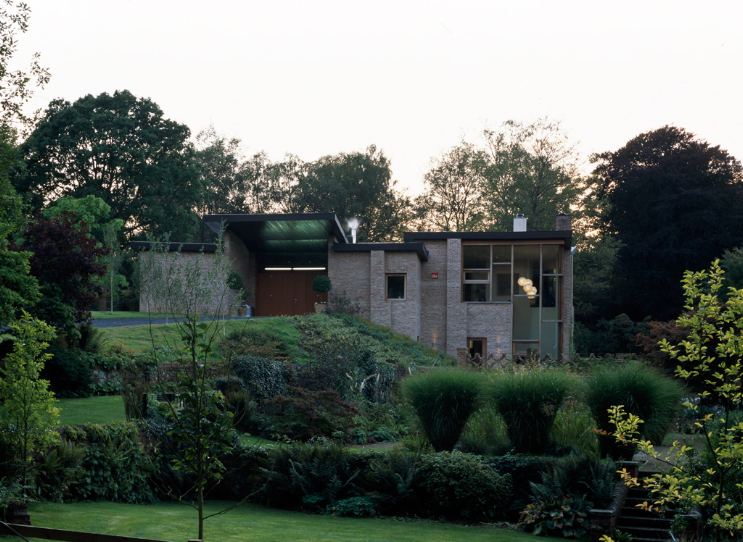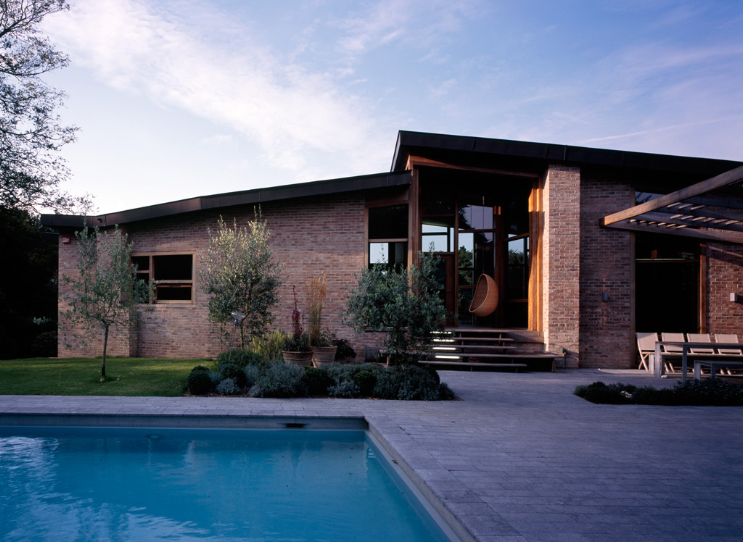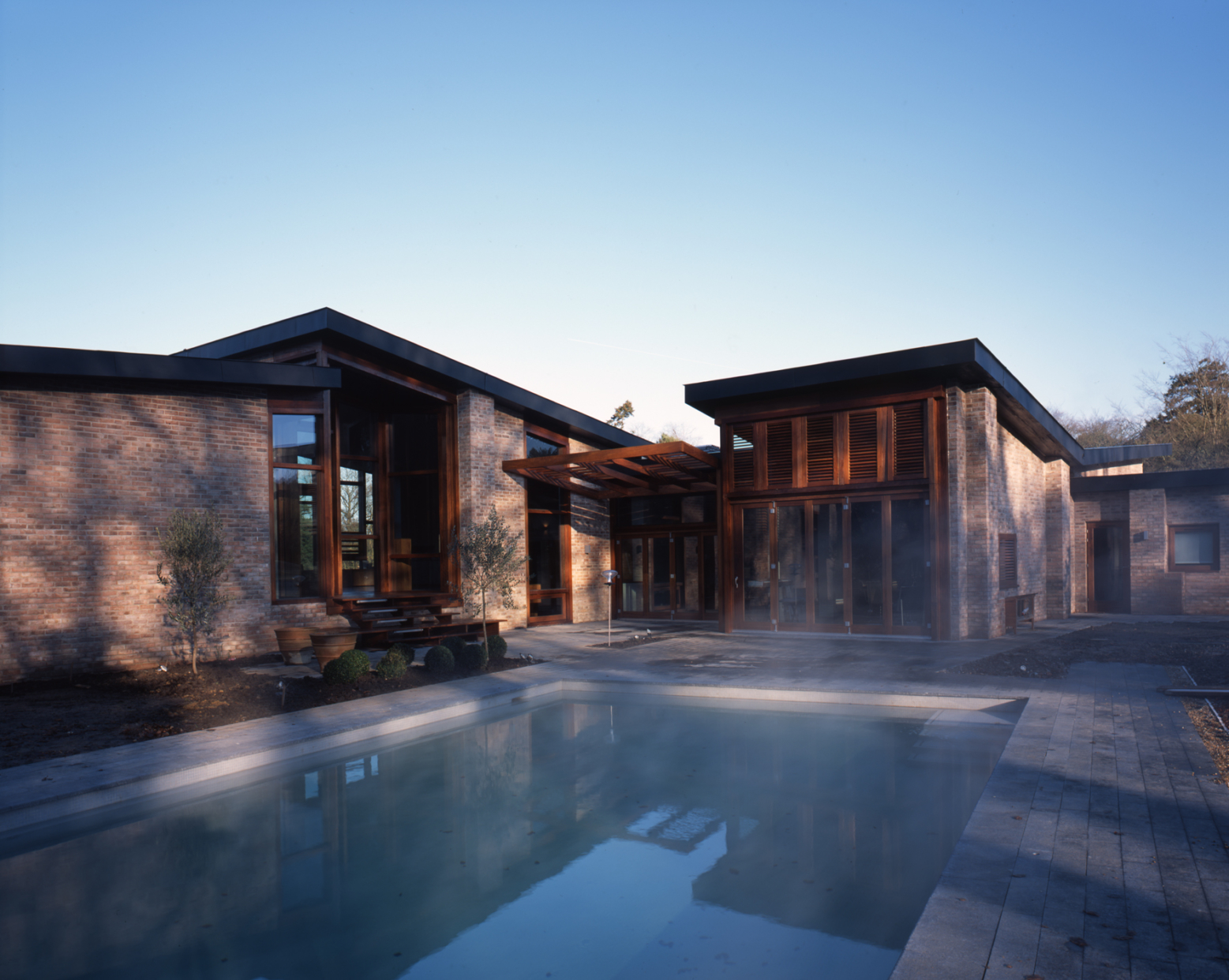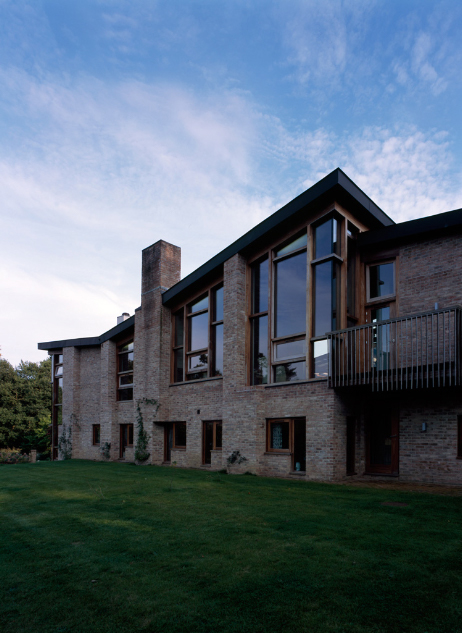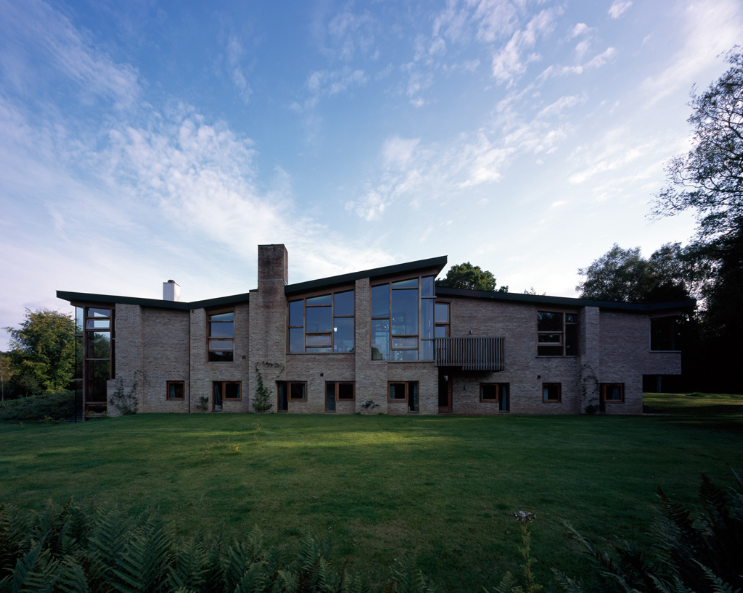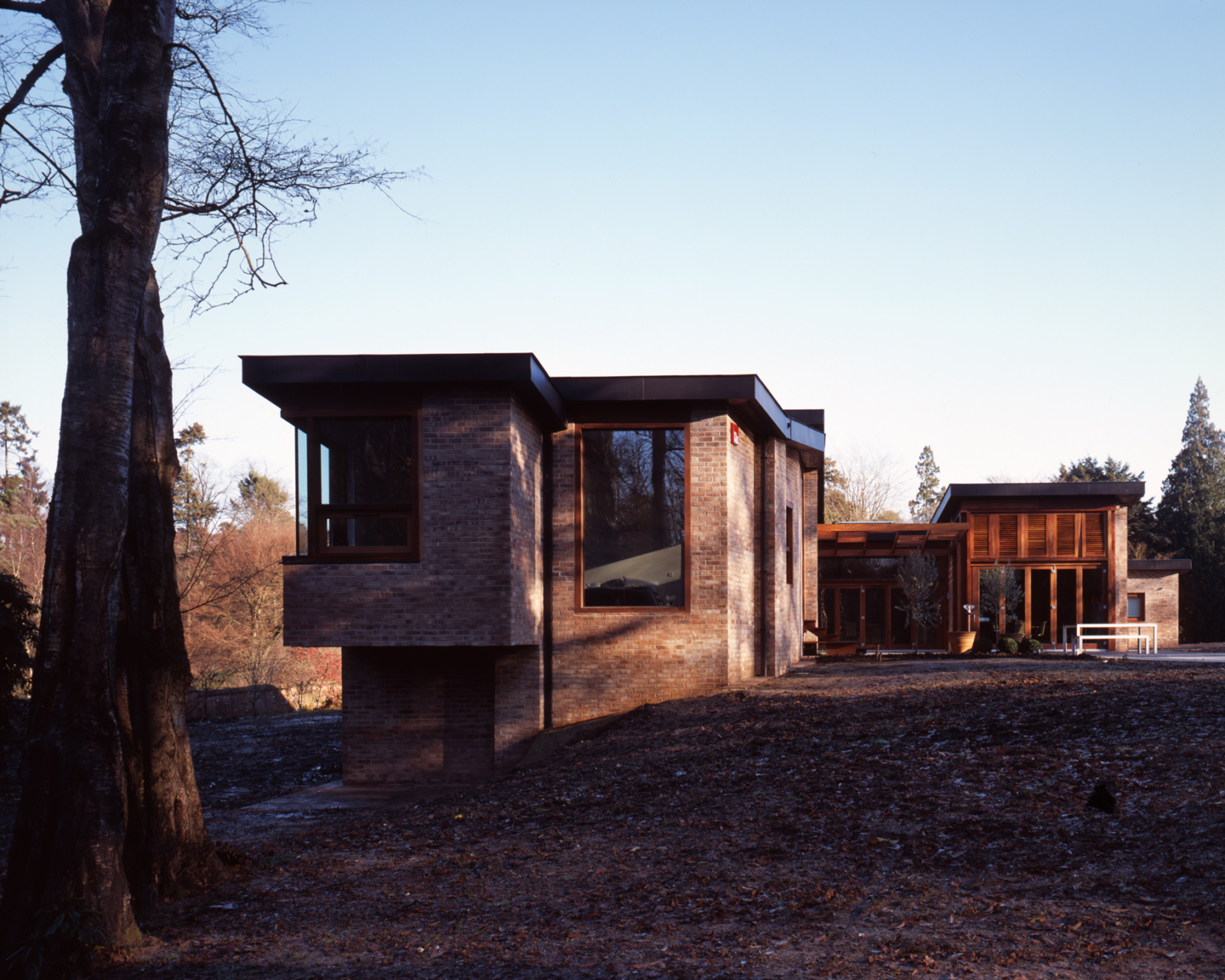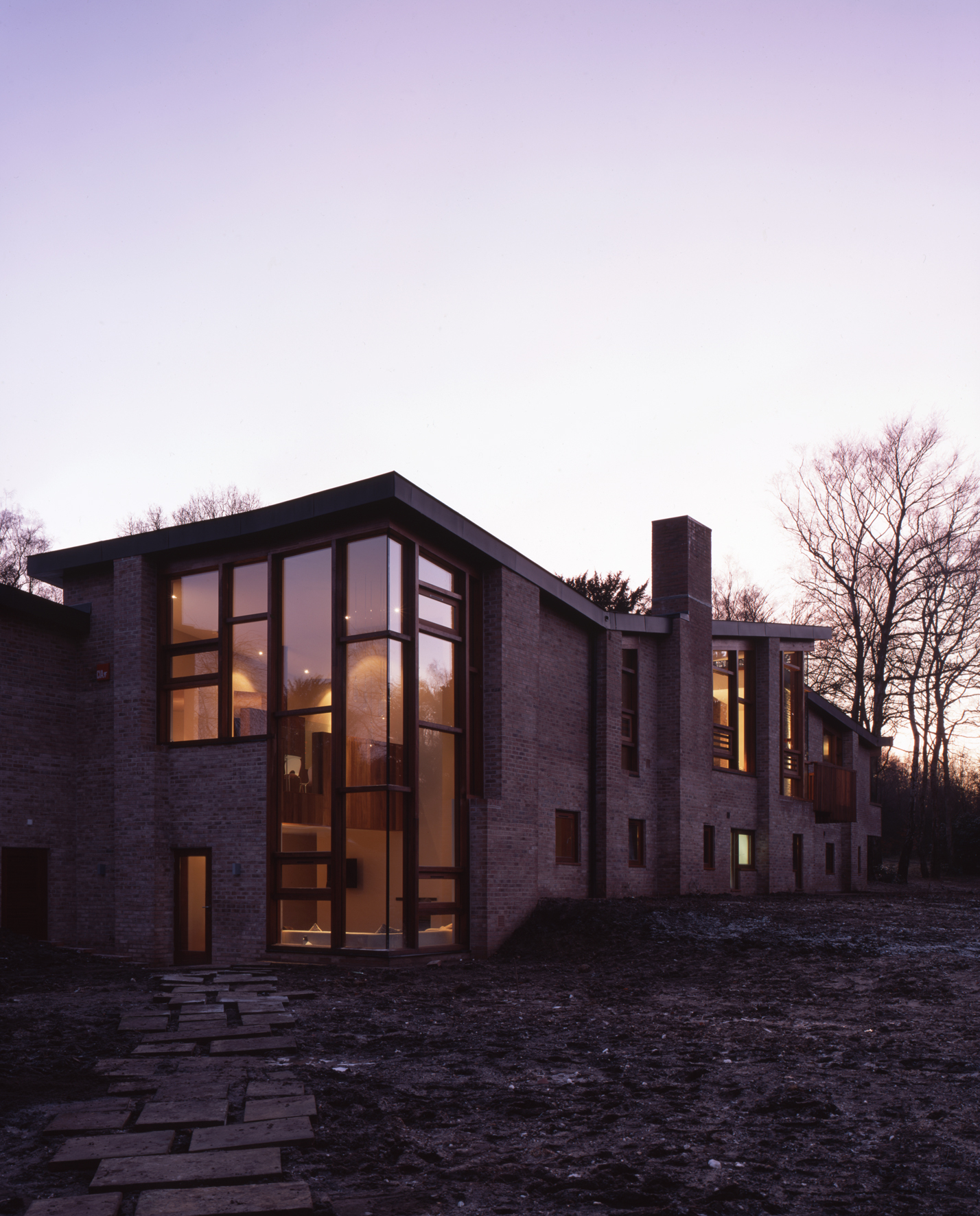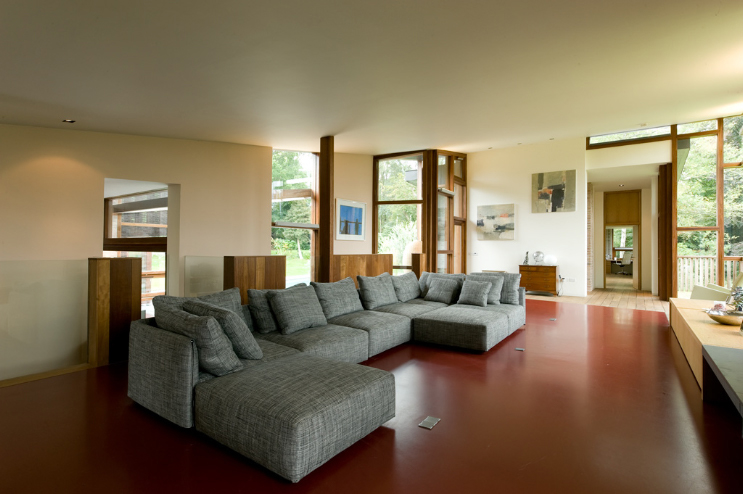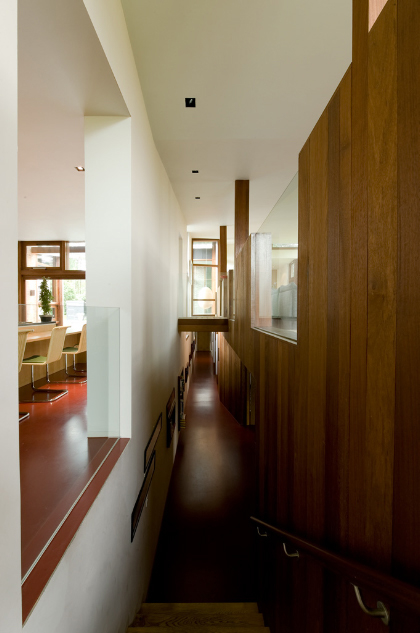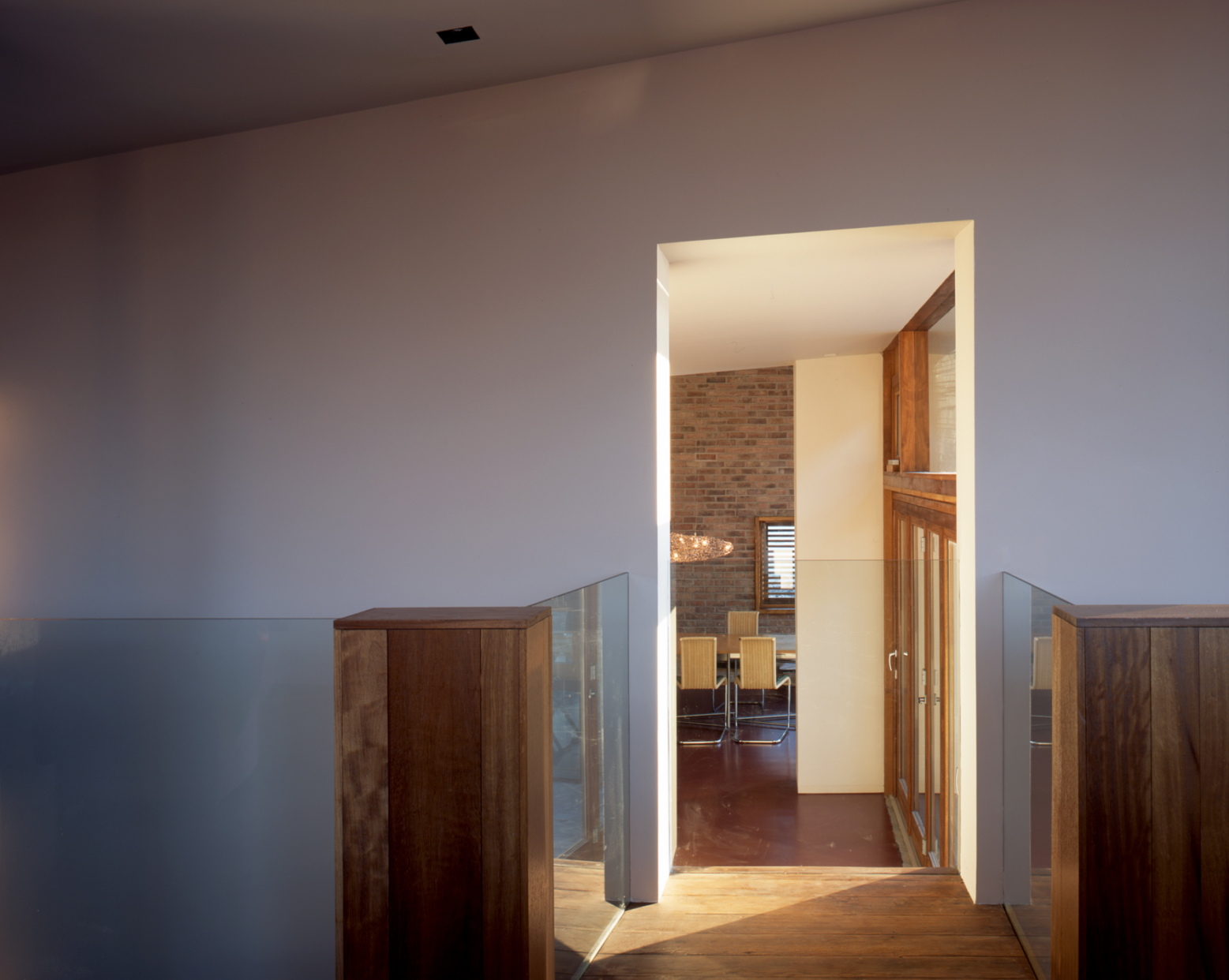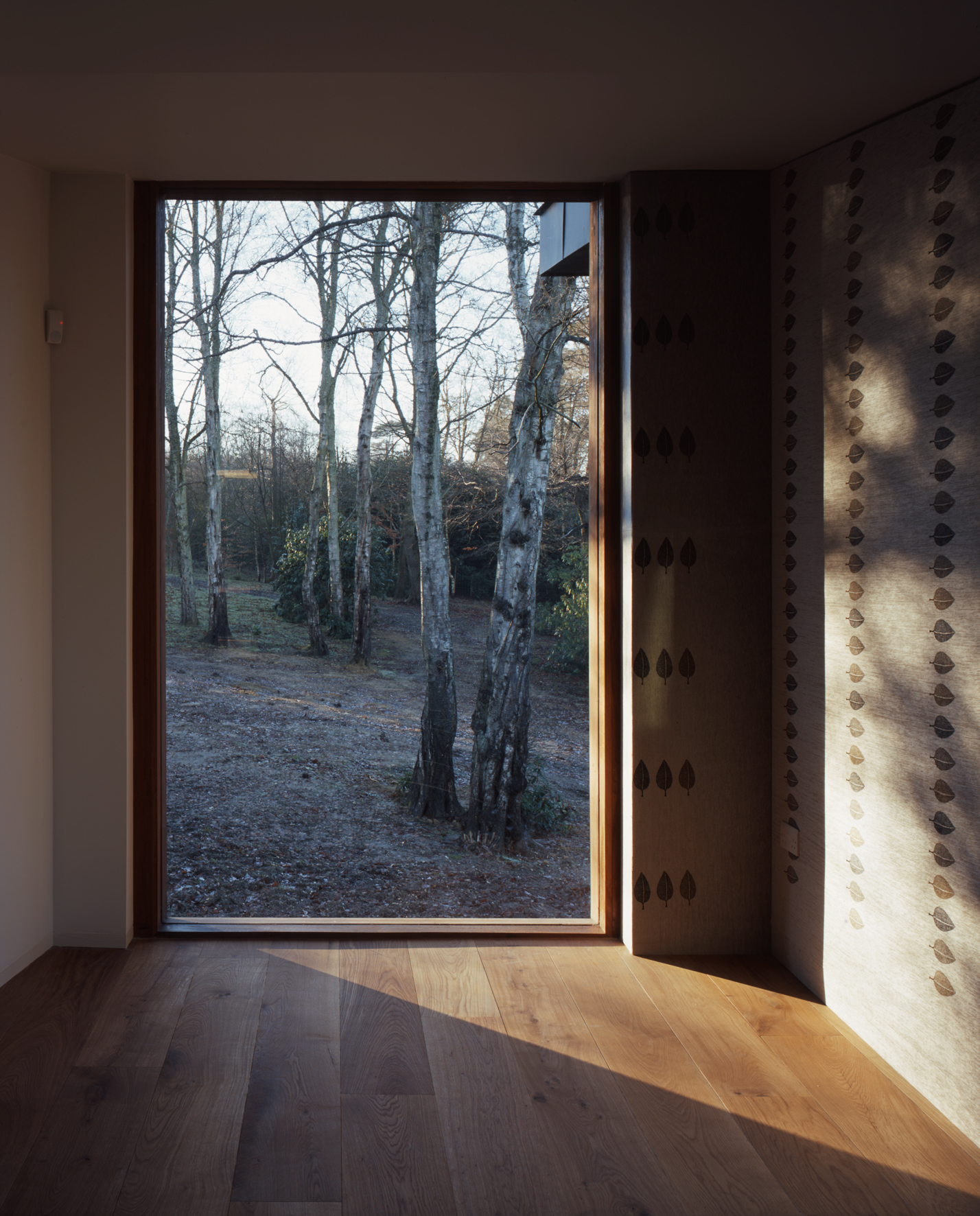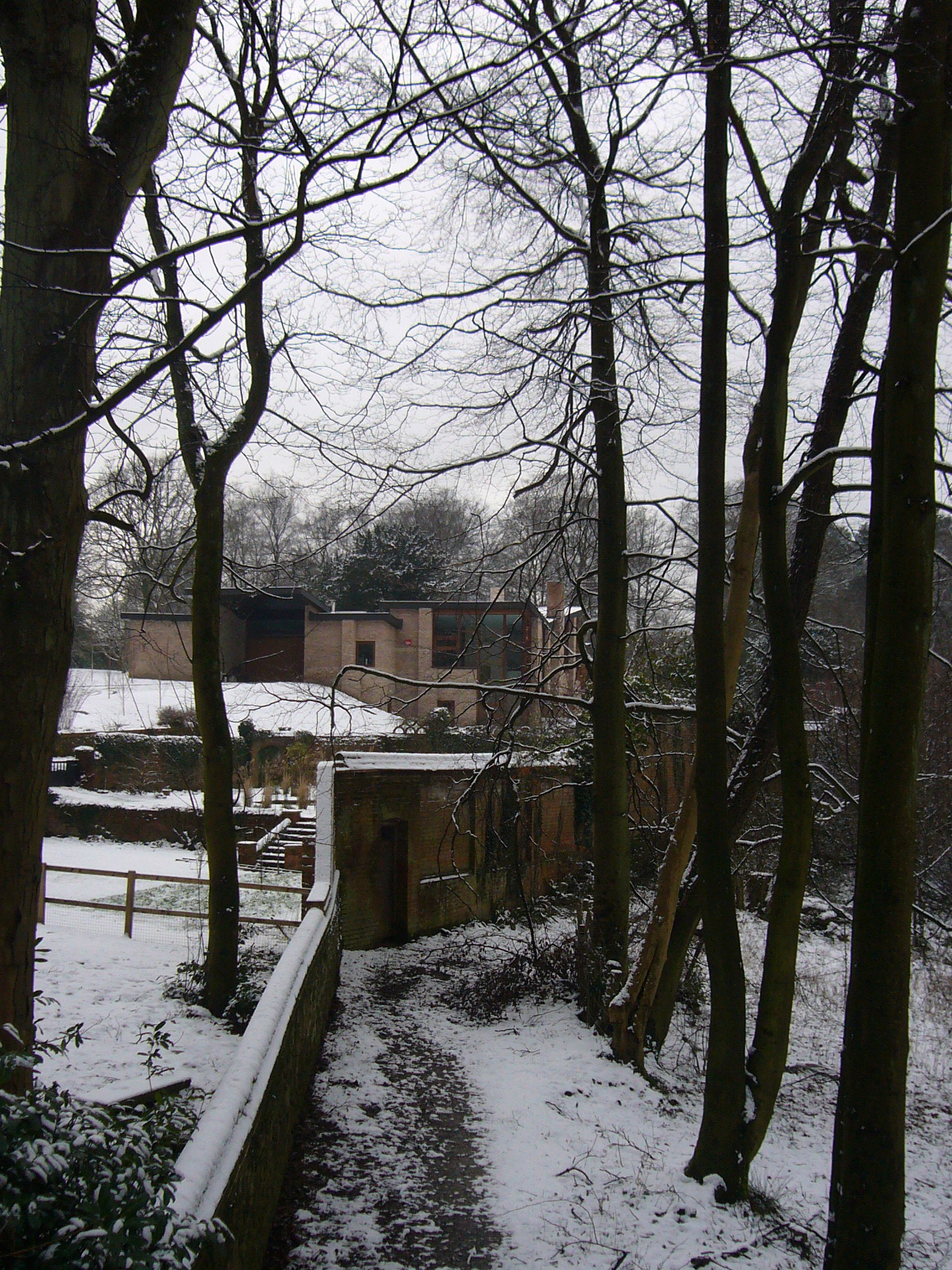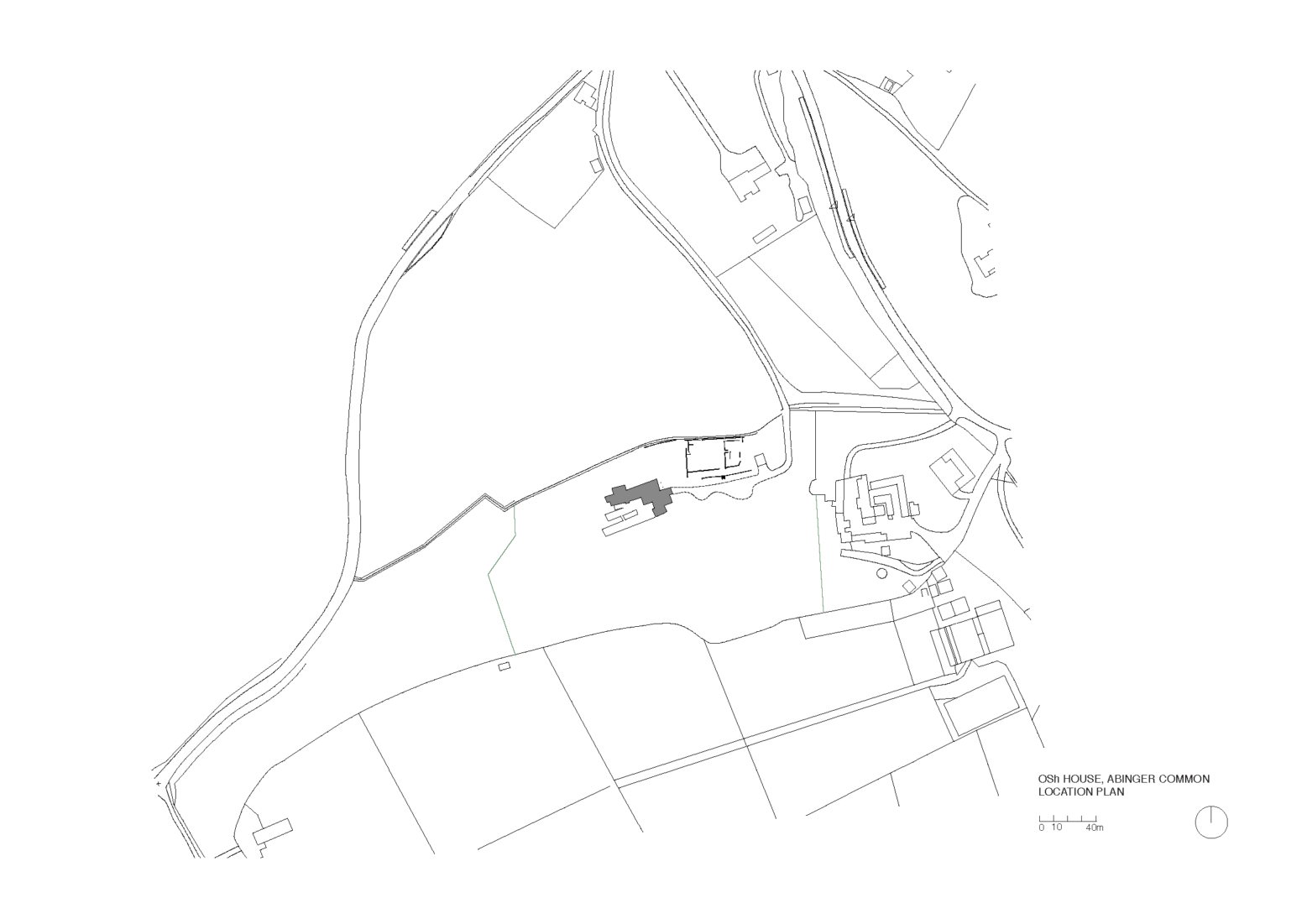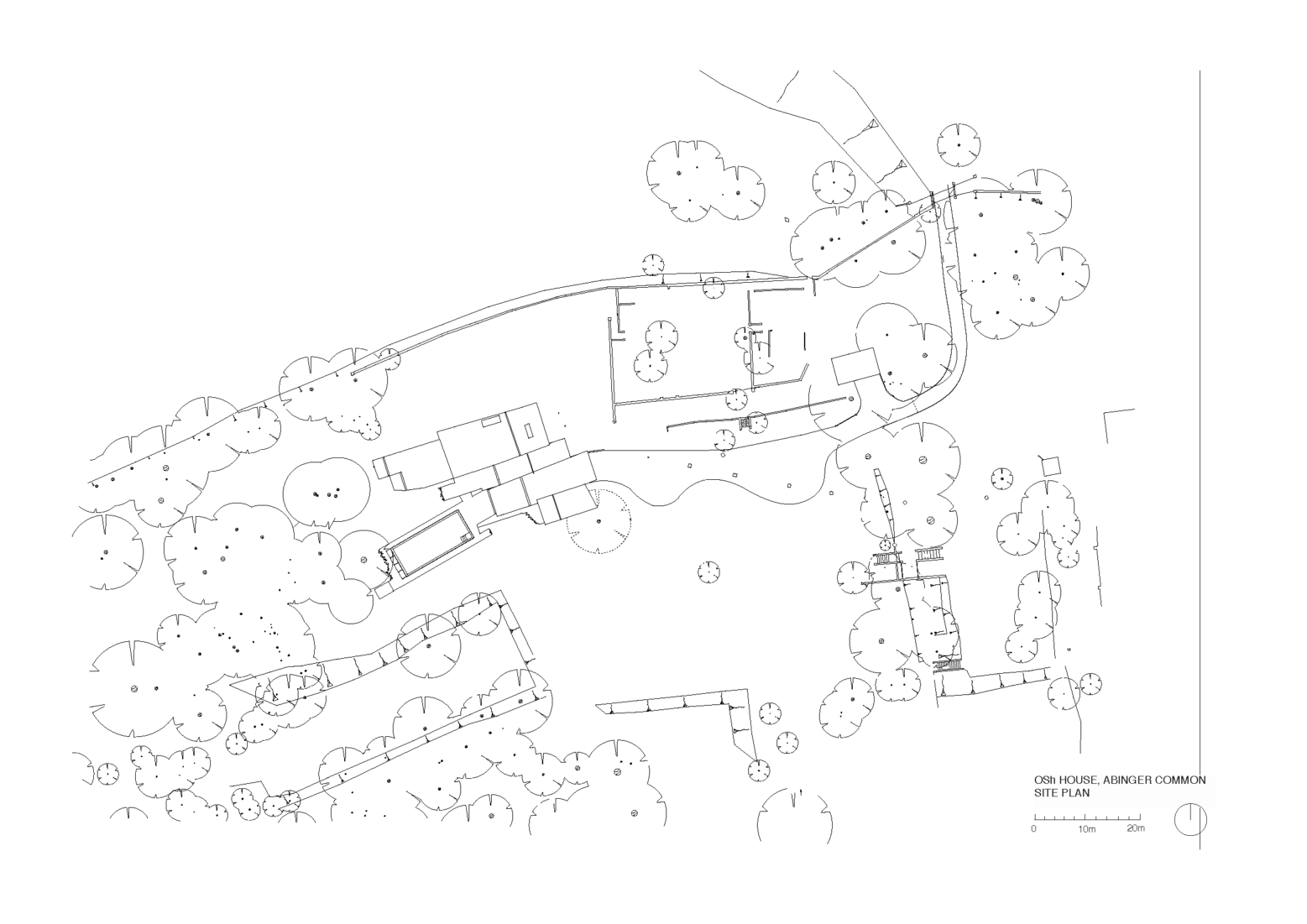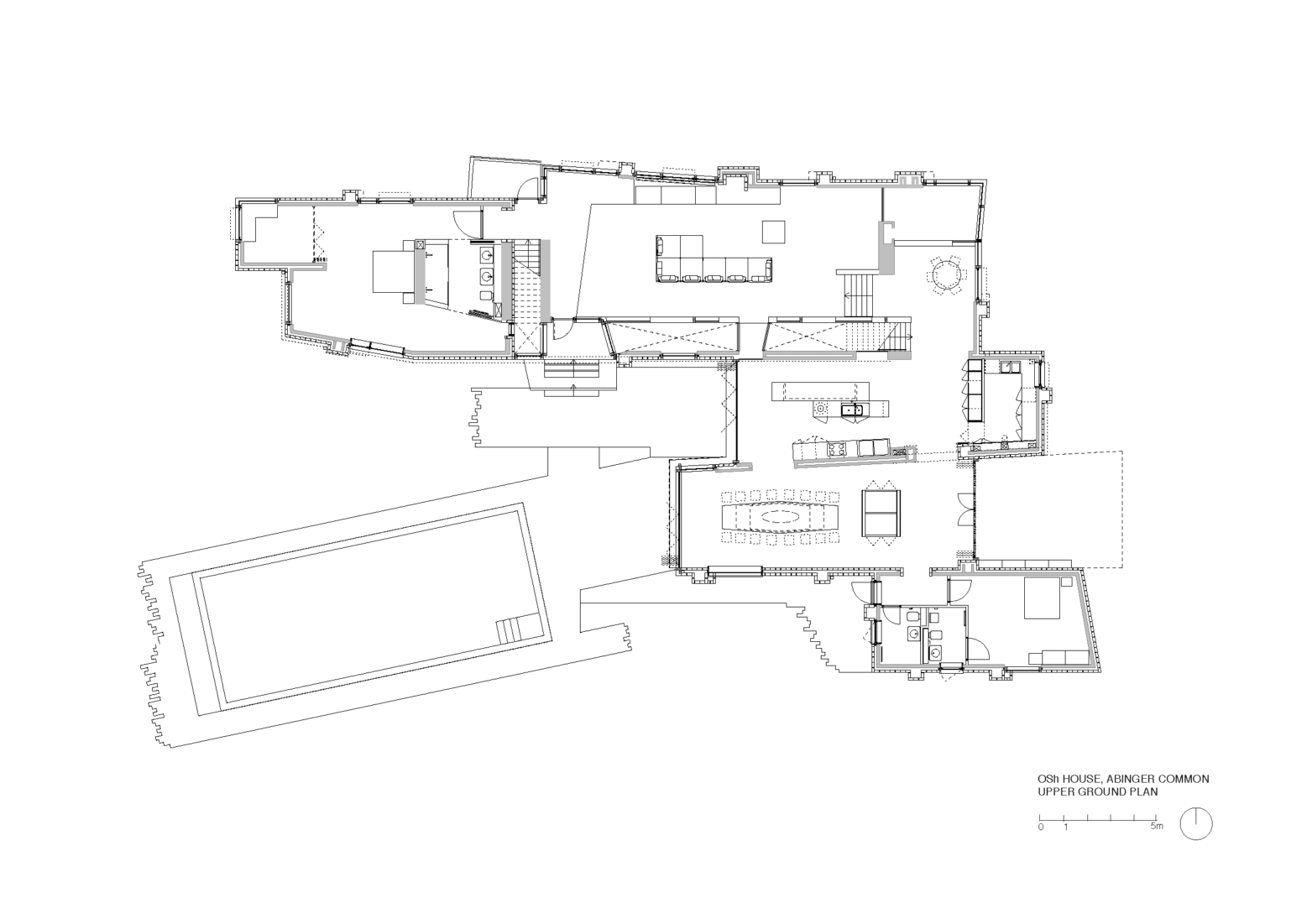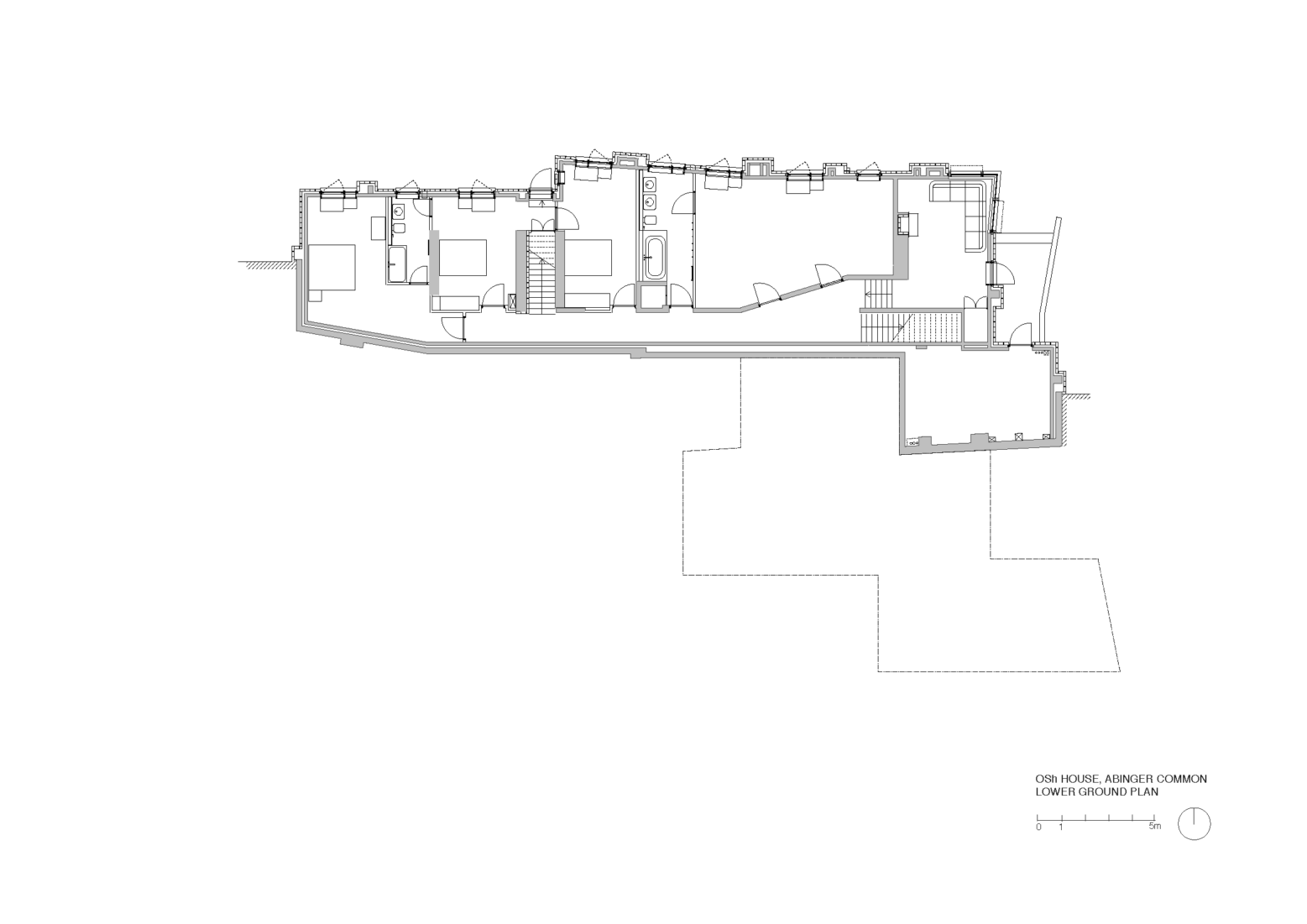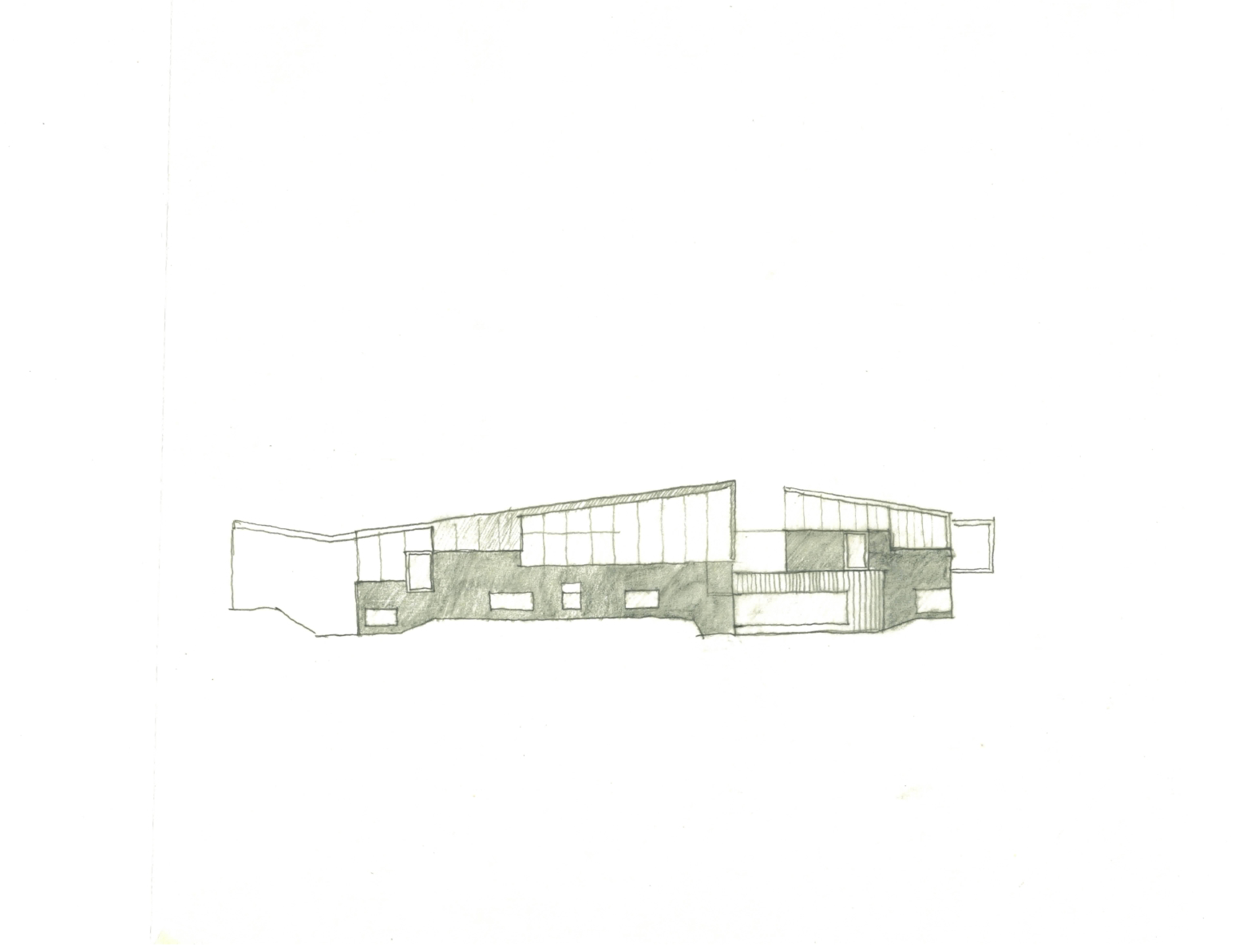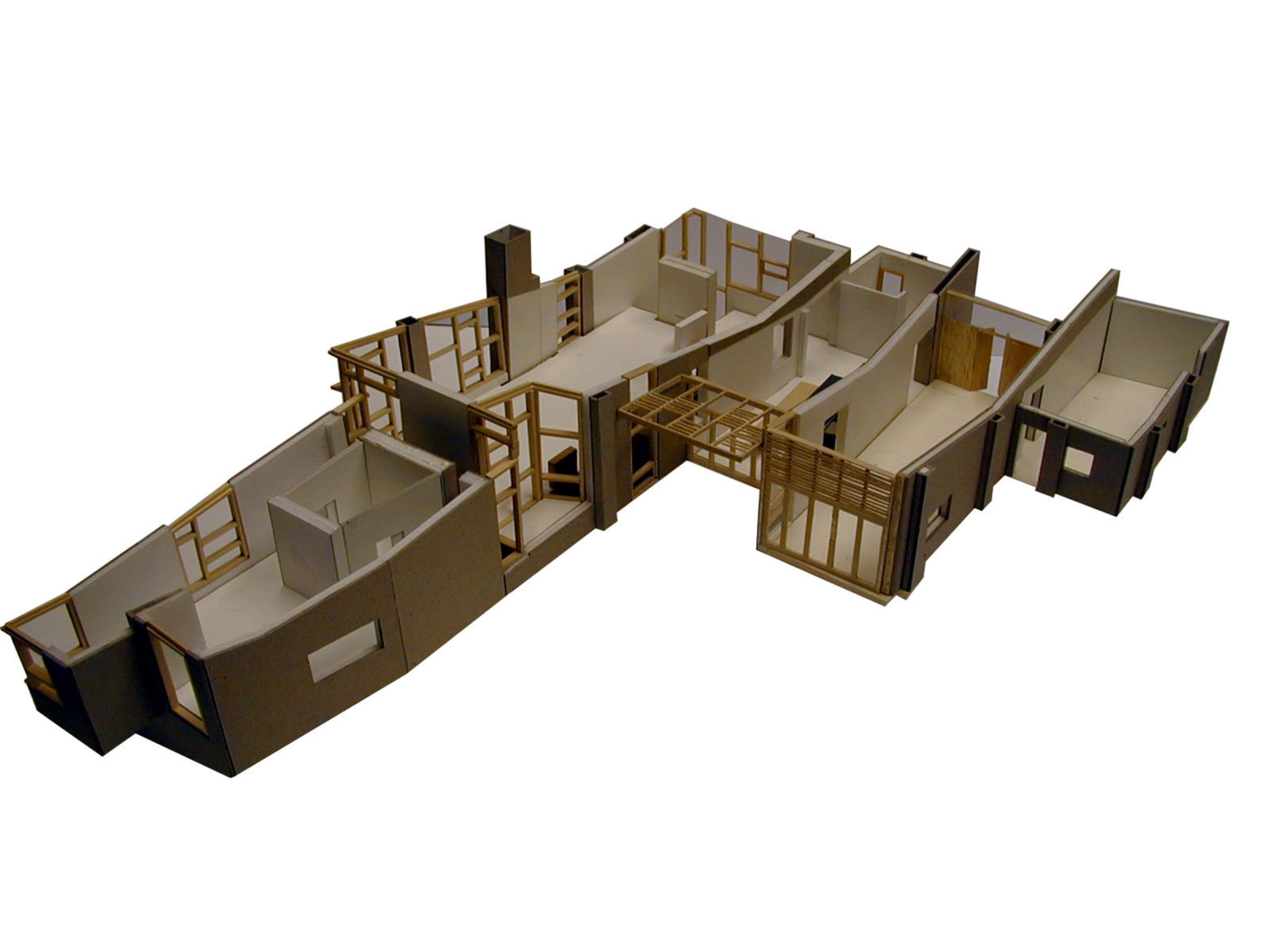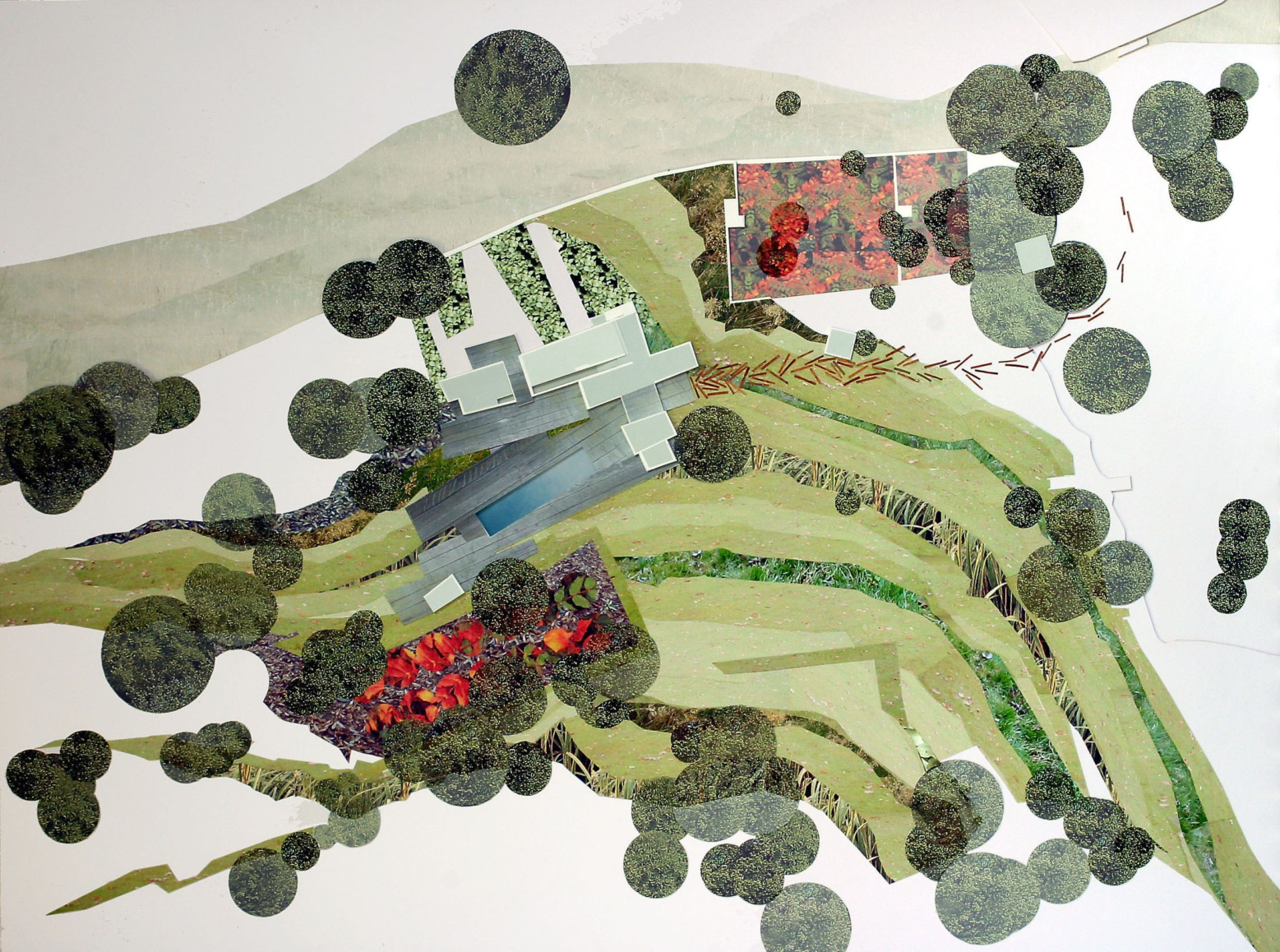 This private retreat, designed to immerse the family in the natural landscape of Surrey's green belt, is a series of spaces arranged to take advantage of the gently sloping land and wide distant views. Sited to link together historic walled gardens, the private beech forest and grass meadows, the house provides alternating 'open and shut' experiences of space, views and light as one moves through it. Open plan spaces on a series of levels interlock internally, allowing the family to interact in a variety of ways. Private bedrooms are part 'burrowed' into the ground. Social spaces and the master suite open onto a south facing poolside deck and aromatic garden. One experiences a journey through the landscape directed by the house.
The concept for this new house was driven by a wish to repair this fragmented landscape and the belief that the siting of a house with new planting (in spring 2007) could bring together the remnants of an 18th century estate: a grand red brick estate wall, a public footpath at its base, a series of routes, mature woodland, clearings, a meadow and kitchen gardens.
The house is carefully placed to create a new composition from this inheritance and an engagement with the gently sloping land. It was our intention to instigate an architecture of locality and continuity towards a future heritage for Surrey.
In the initial design stage, the studio immersed themselves in the landscape, working and sleeping on site. Often beginning with the small detail characteristics of a location; here, the uneven surface of a 'wonky' brick wall, a carpet of leaves on the forest floor to the last light through the trees.
Each part rests at its own angle and level, defining, opening and shutting, views and connections to the landscape. The character of the house emerges in the joining of these individual spaces that literally shifts the open-plan interior and the views through its wall planes and beyond, making one's experience a journey through the landscape directed by the house. The finishes are both robust and delicate.
The structural and architectural language is taken from the local heritage of honest use of materials to respond to a way of living. The family wanted the house to be a social vehicle to explore the landscape. The pale load-bearing brickwork, with its L-shaped piers and specific openings, together with the structural glulam frames support the roofs with a light hand. The house is not a closed box (nor glass box) in the landscape but seeks to float its butterfly roofs, their pitch emulating the hollow of the meadow in the foreground.
_
Photographs
Hélène Binet, Katsuhisa Kida