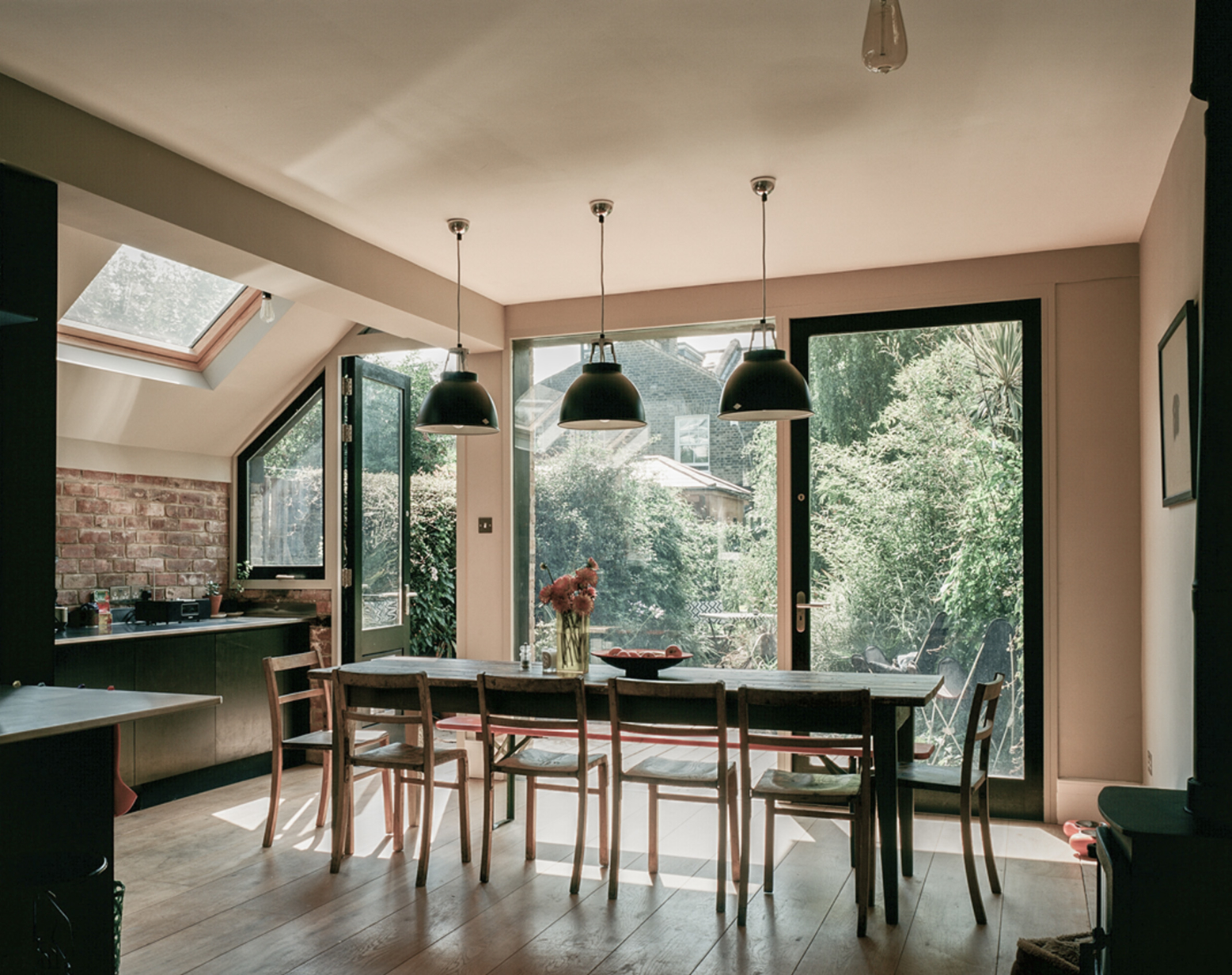 Montrose Avenue
Completed in 2013, this extension in Queen's Park provided an unique solution to an common issue. Previously, the kitchen of this 3 storey Victorian house had been connected to the garden via three small windows and a long sliver of external space lay idle to the side boundary. The new space combined three small spaces to create an open kitchen dining room connecting the family's activities to the garden.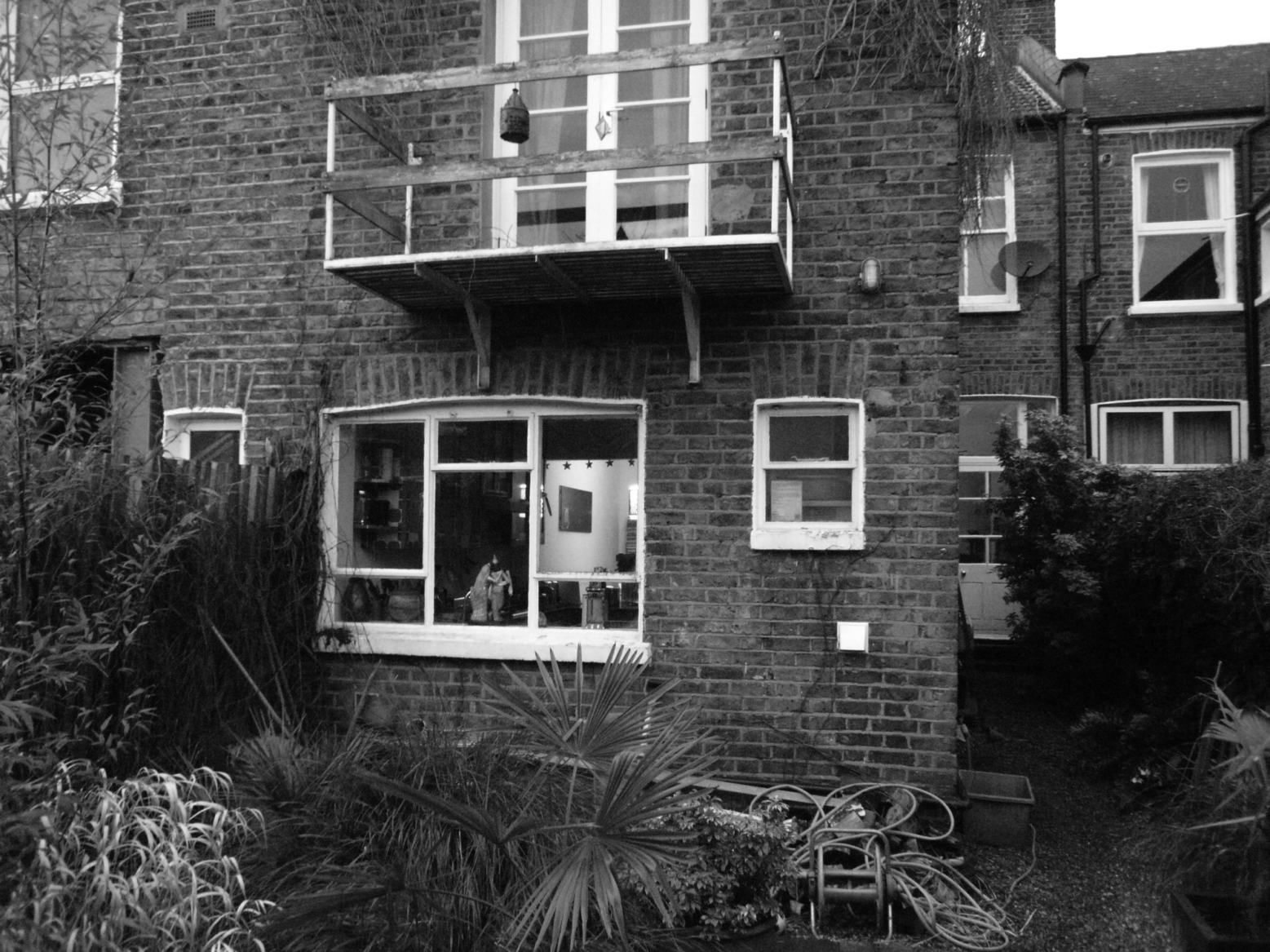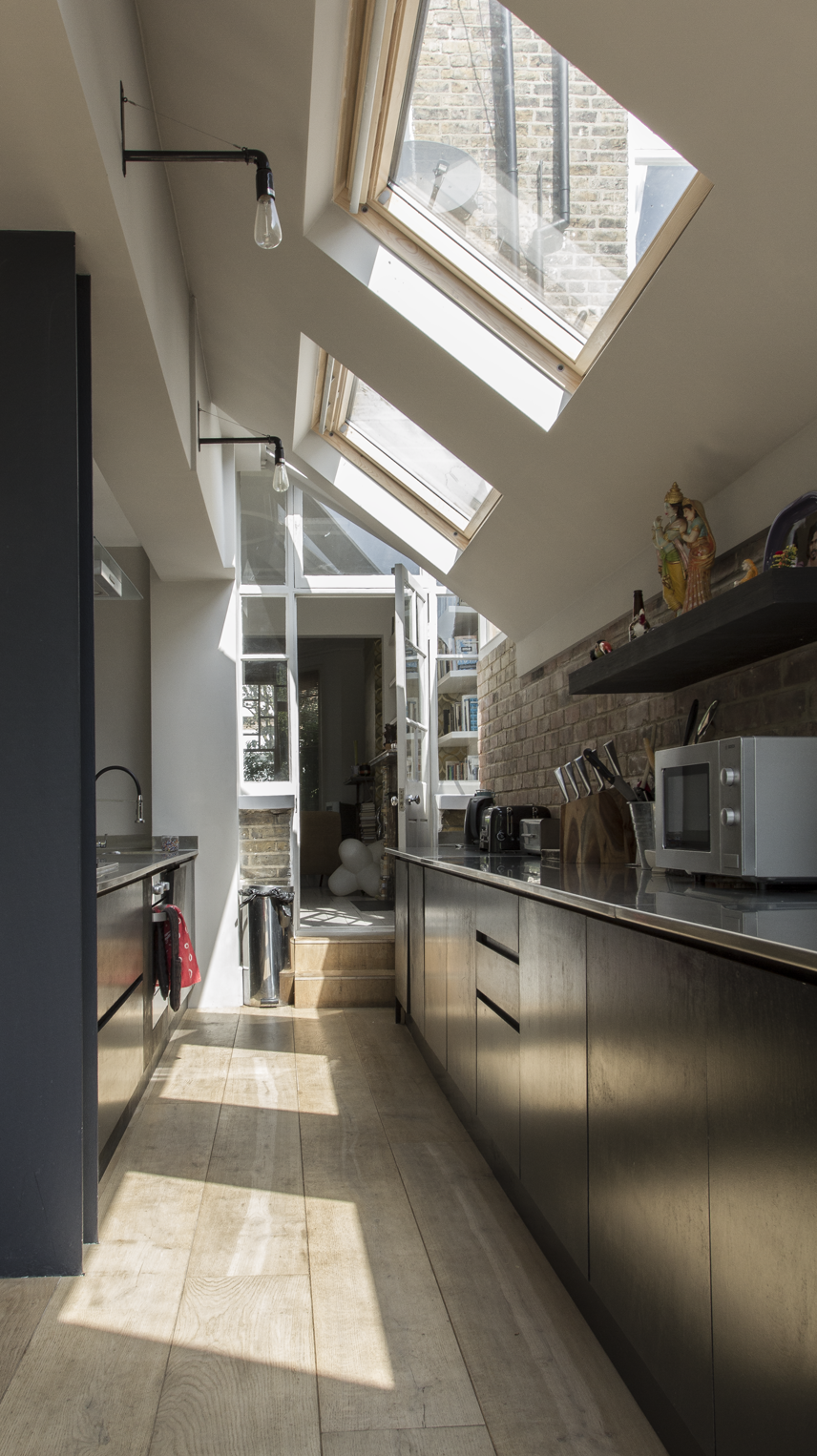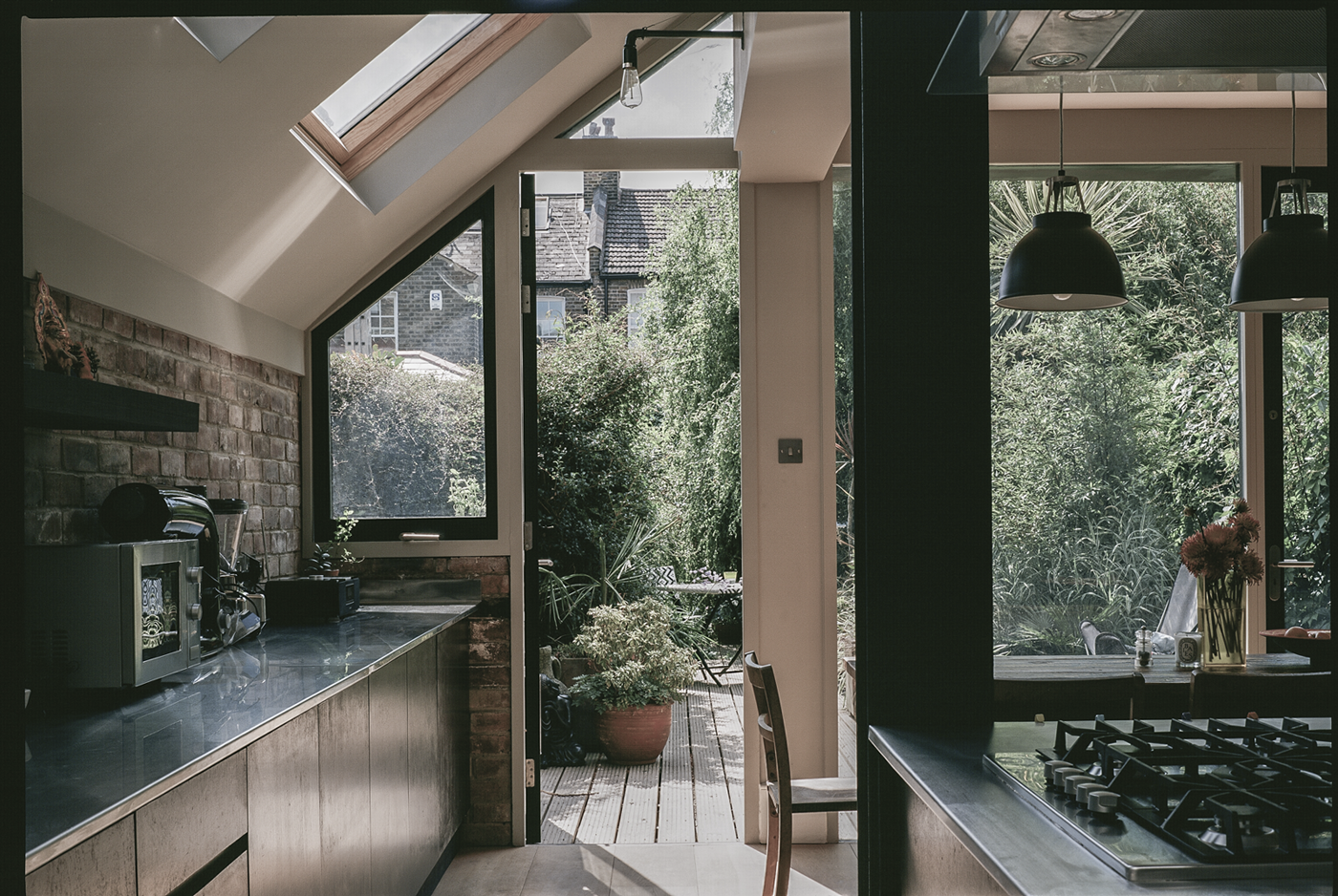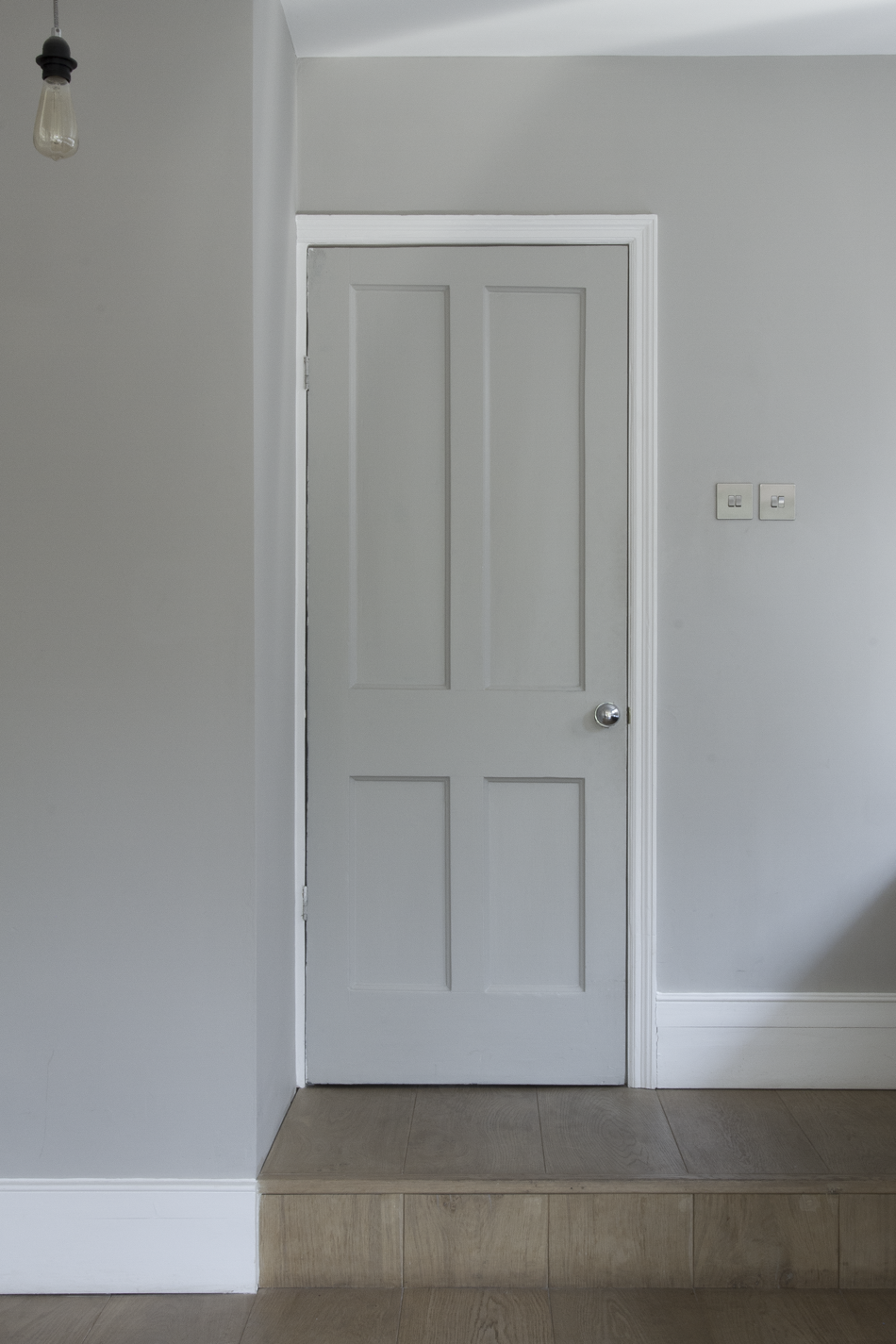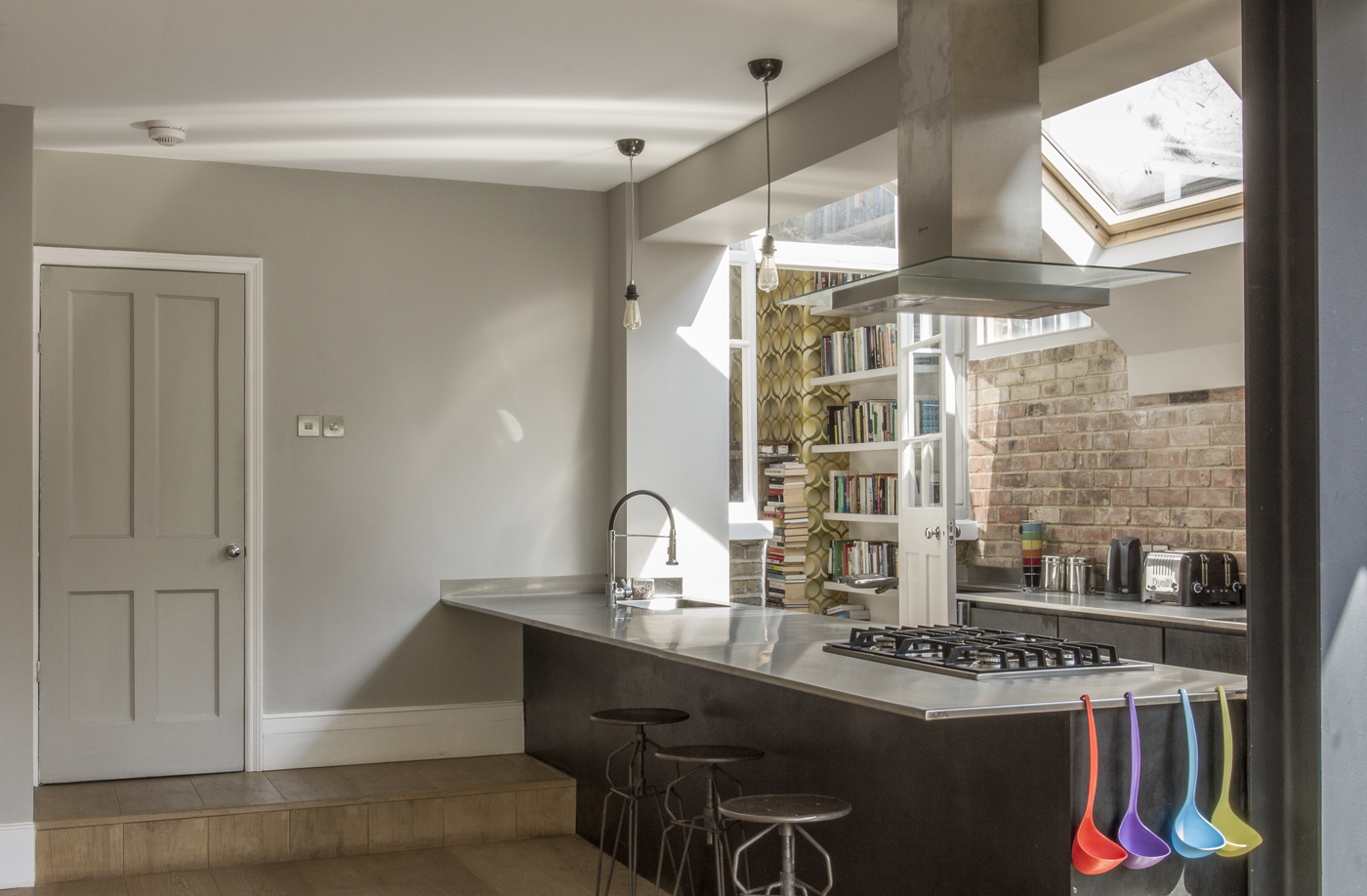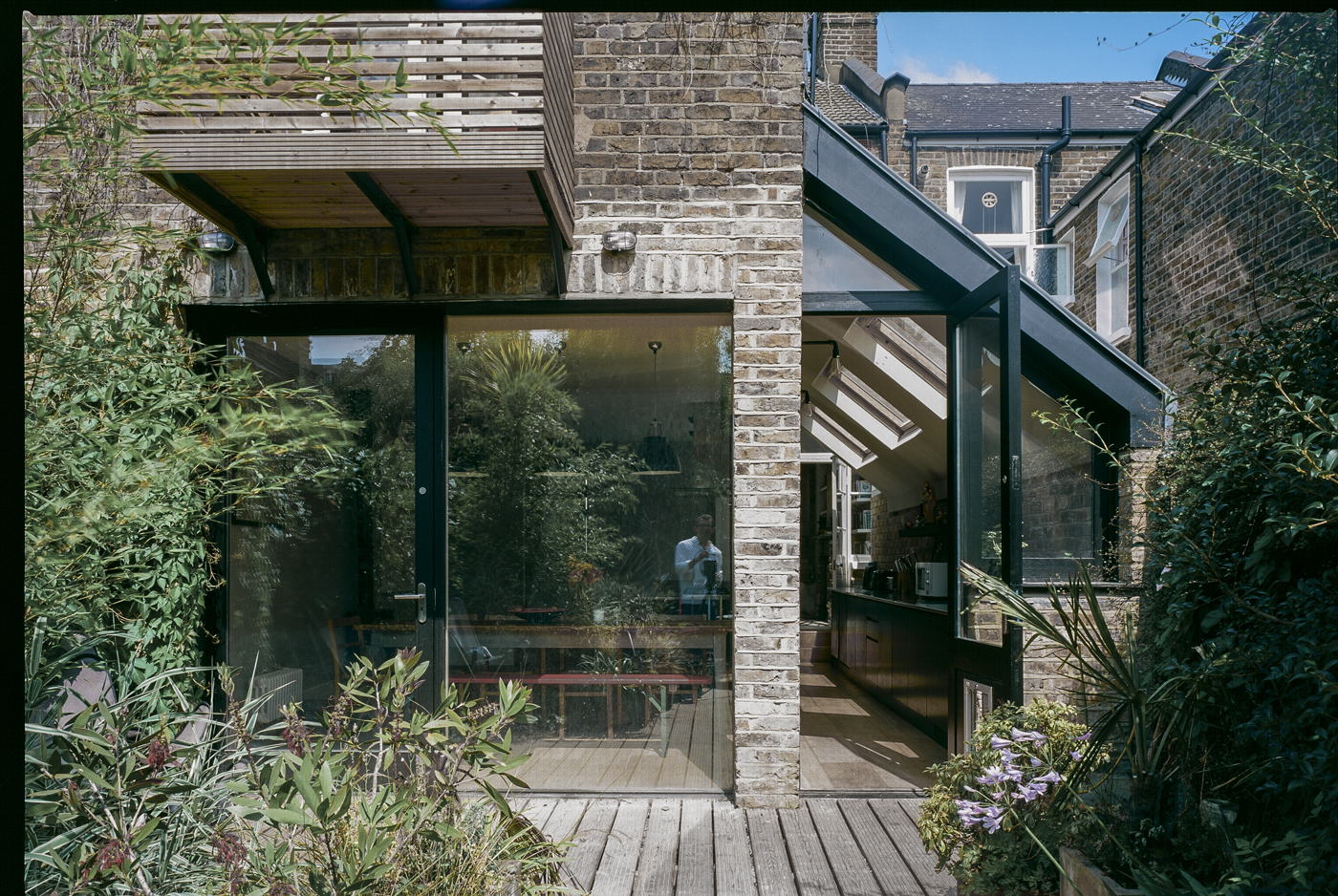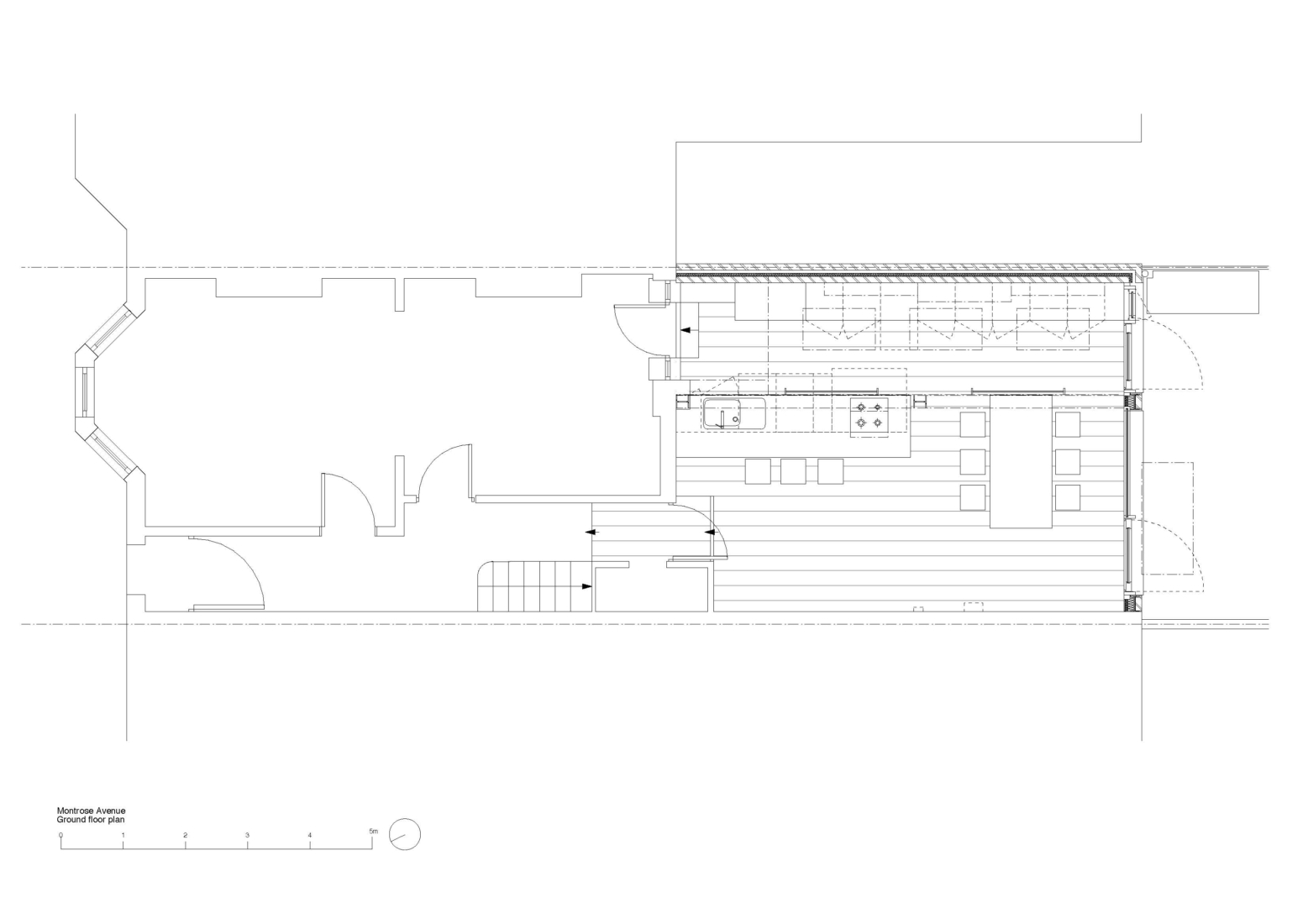 This side extension opened up the existing living spaces to the family kitchen and dining areas, and newly composed openings created an expanded connection with the garden. Site and planning constraints may have driven the initial proposal but the crutial ingredient was the client debate. They wished for a space with a unique character using natural light and materiality. How the space would connect to the garden was tested and developed with them. The connection with the garden needed to be one that was functional yet spatially rich and individual.
Working with the budget, a simple palette of materials was employed of timber, steel and glass which were knitted with the existing brick fabric. The connection to the living room was negotiated with a lightweight timber framed lantern. The new counter level kitchen and island retains the width and openness of the newly created space. A restrained structural logic created the largest possible openings to the garden without incurring costly structural works or complex negotiations. Within these openings, the timber windows and doors were designed to have specific functions such as an everyday door, summer door, ventilating window and dog flap. The composition of these elements created a changing dialogue with the landscaping.
t-sa Team: Takero Shimazaki, Jennifer Frewen, Jason Bechtle
_
Photographs
Anton Gorlenko