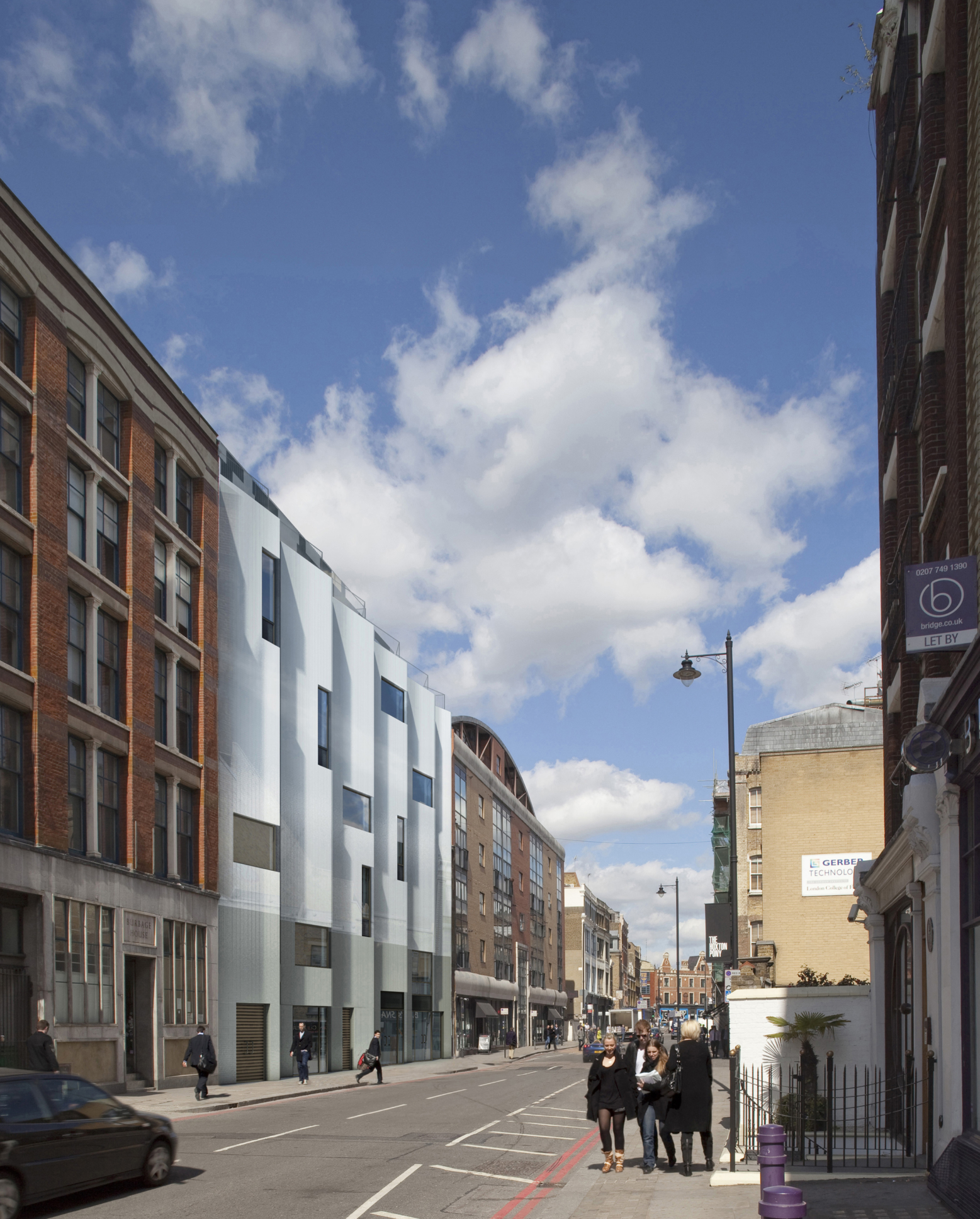 Curtain Road
A high quality mixed use redevelopment consisting of office, residential and retail/restaurant of basement, ground and 7 storeys above.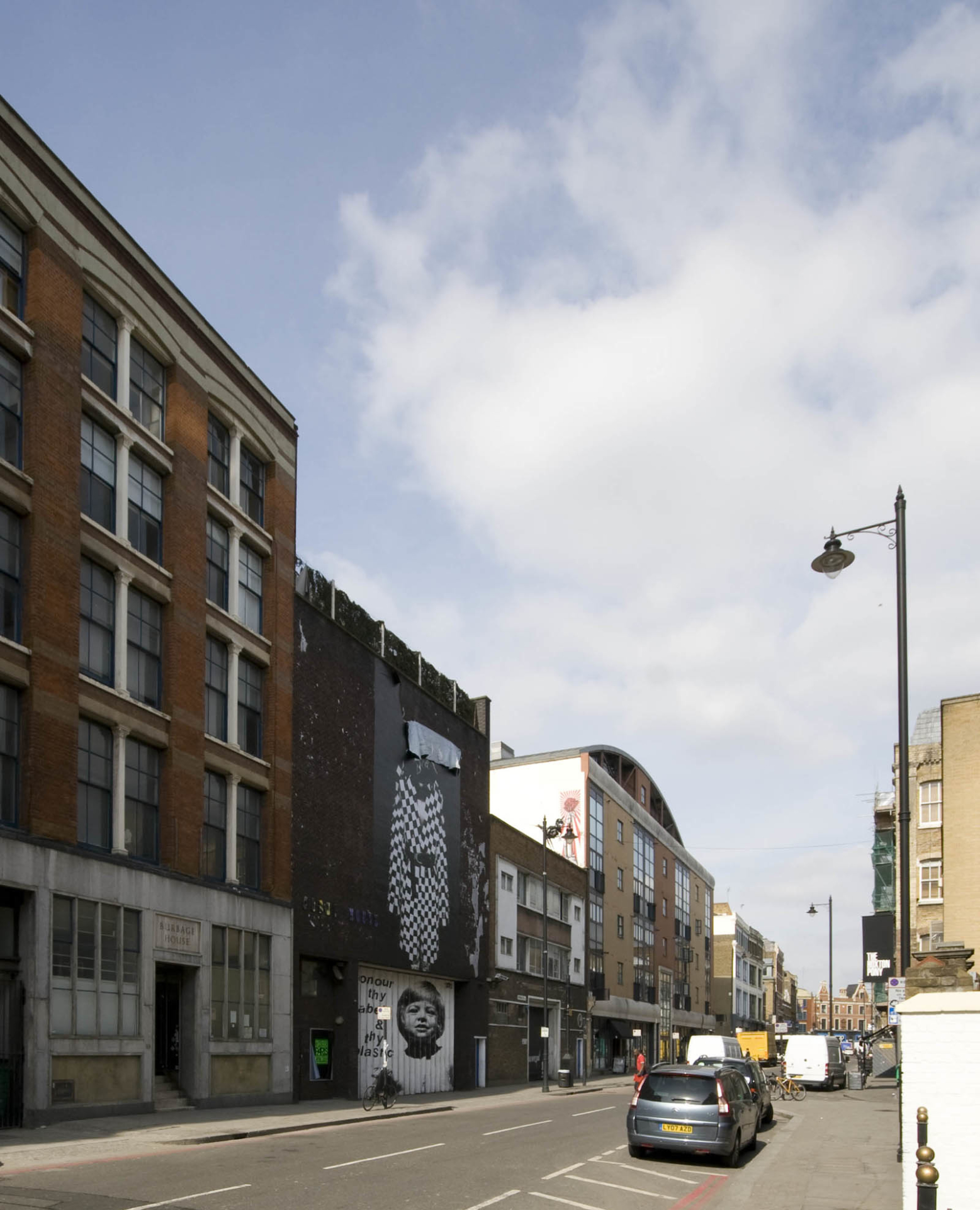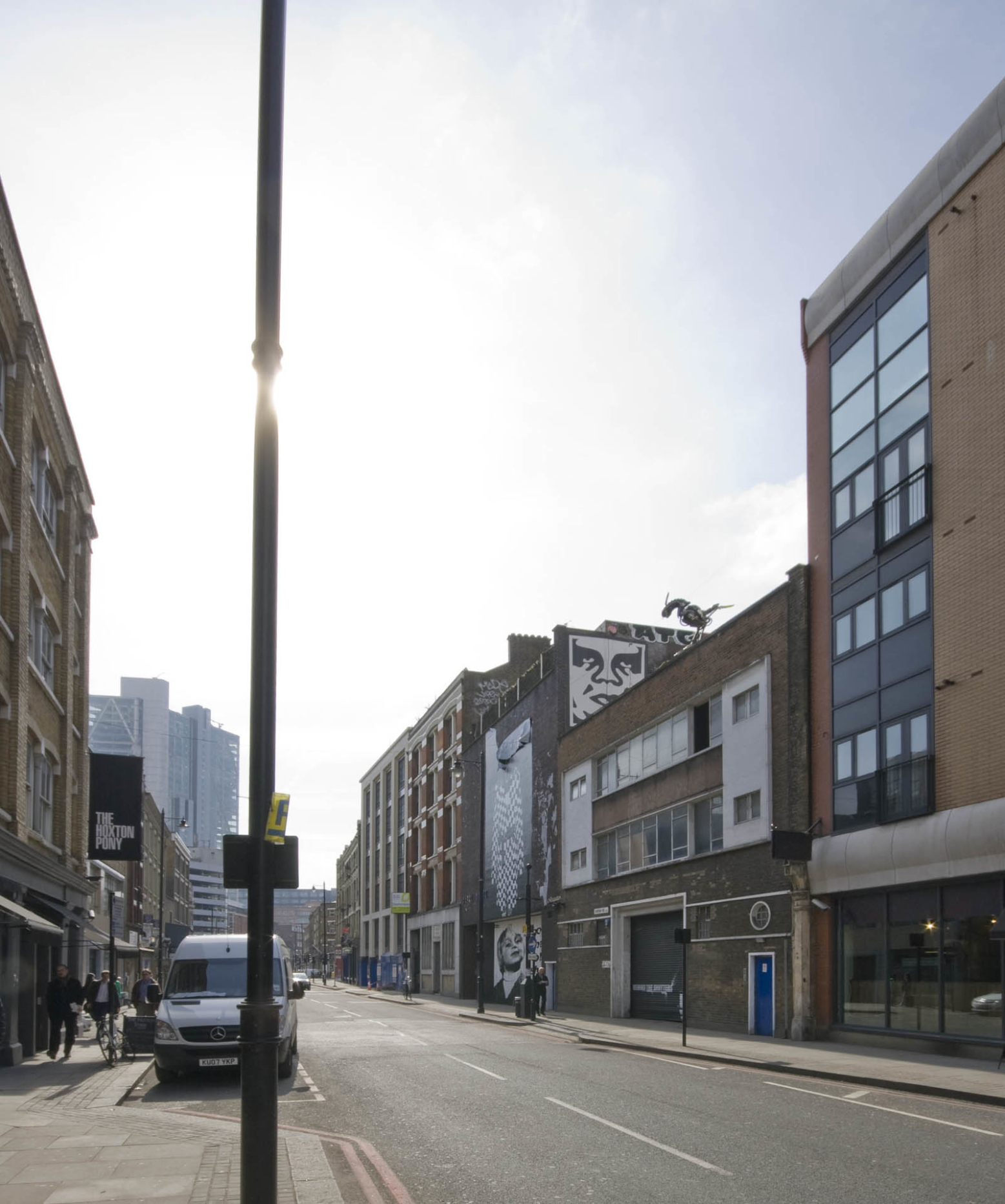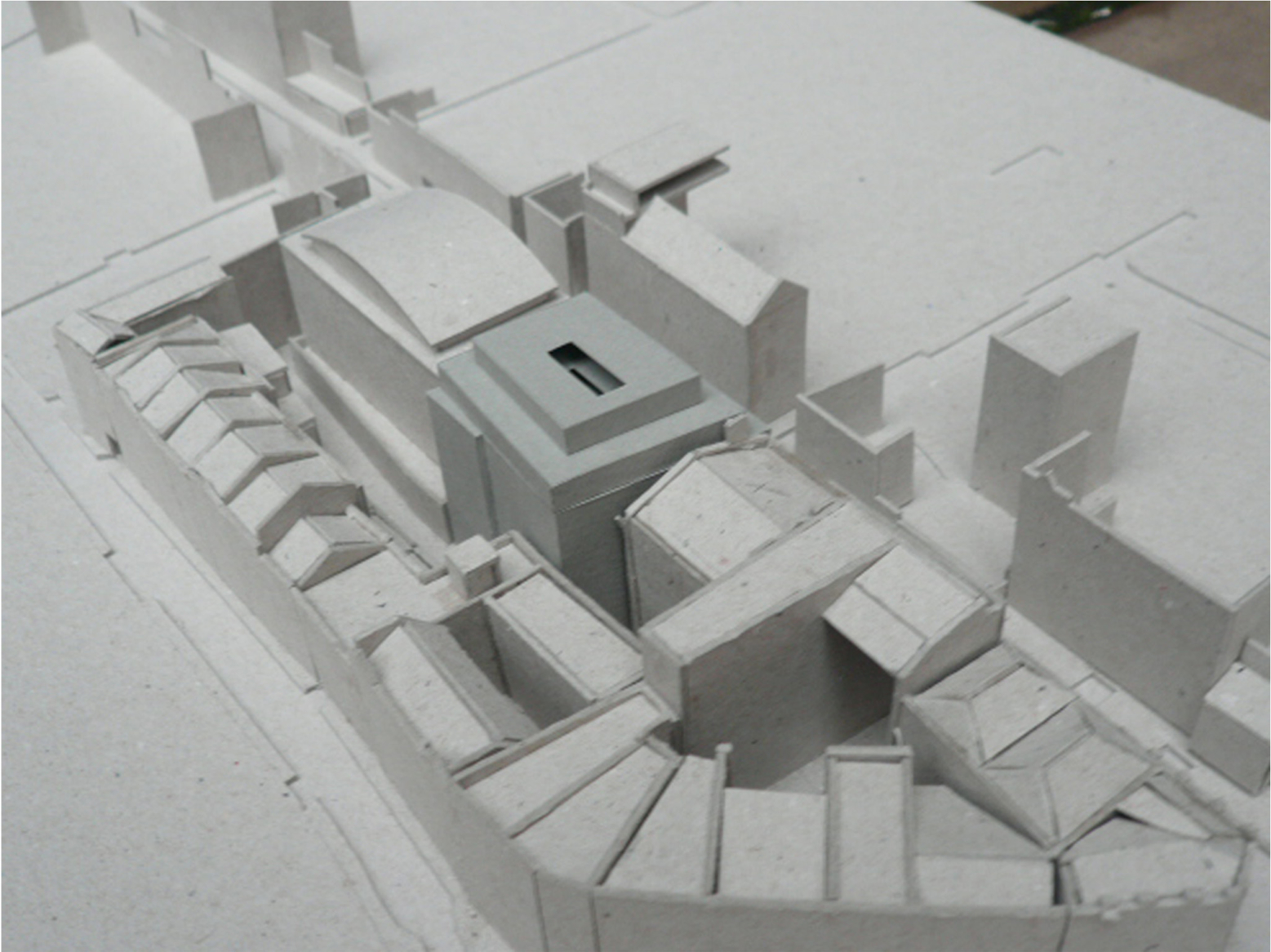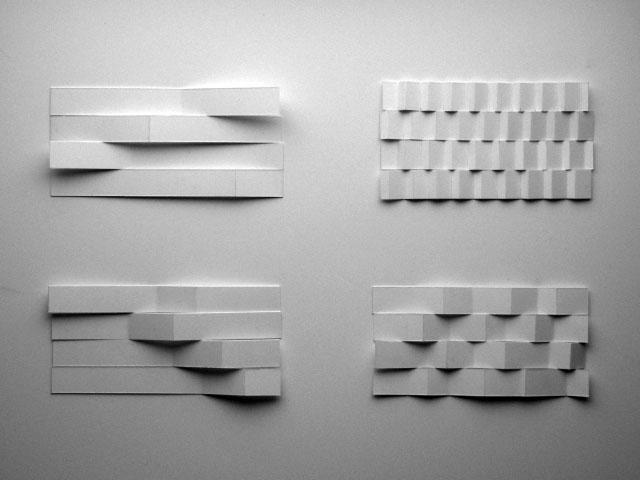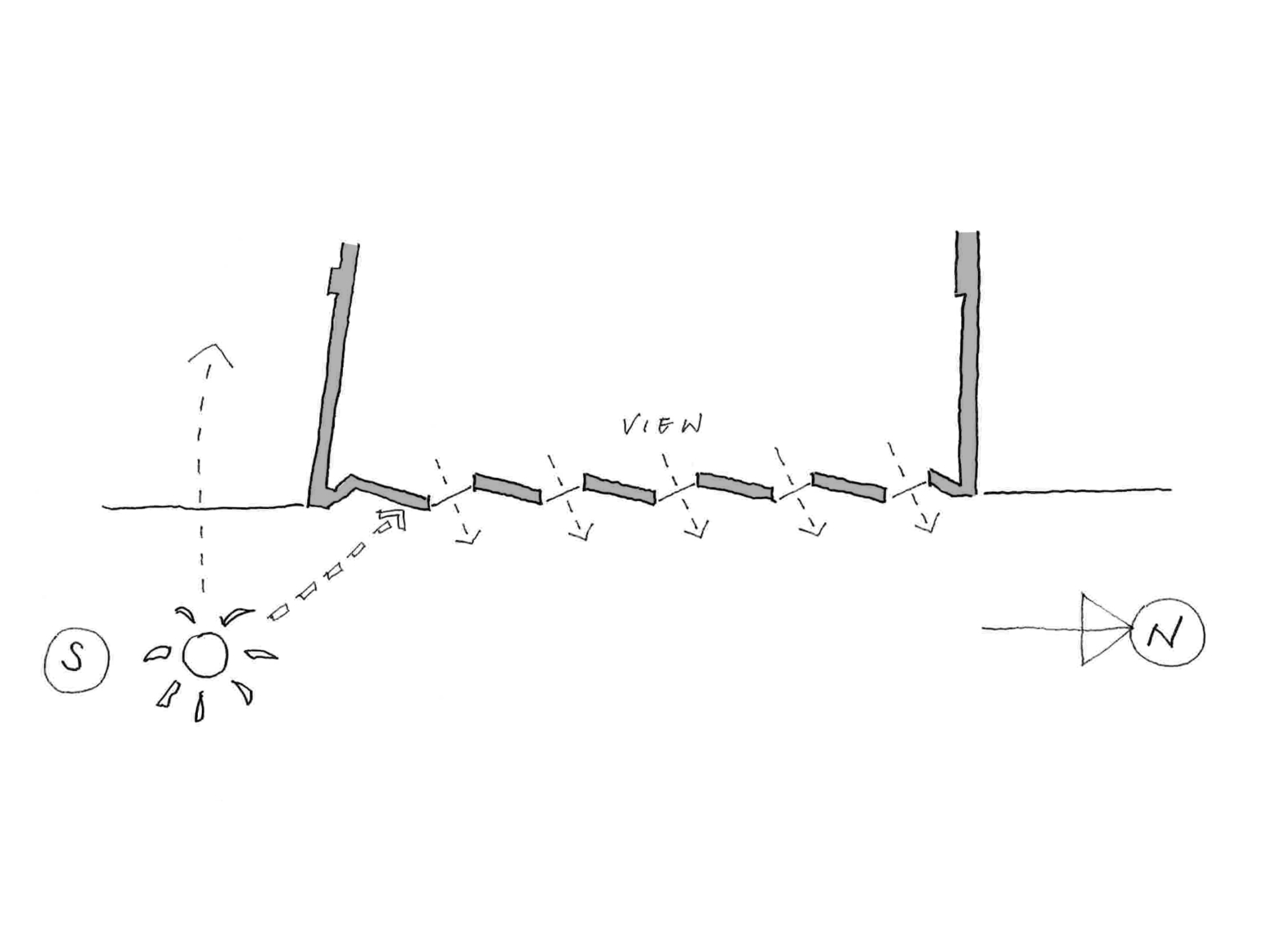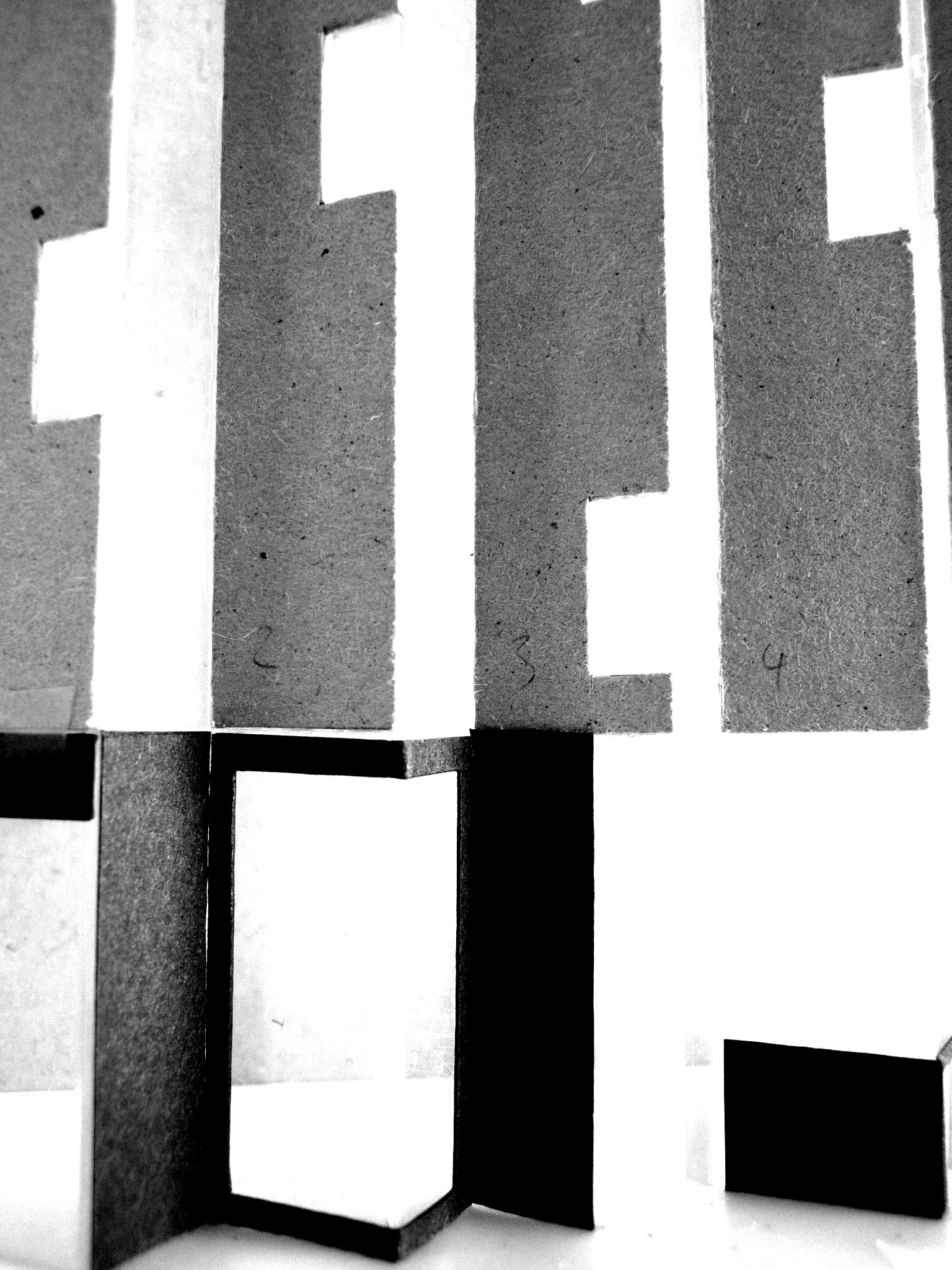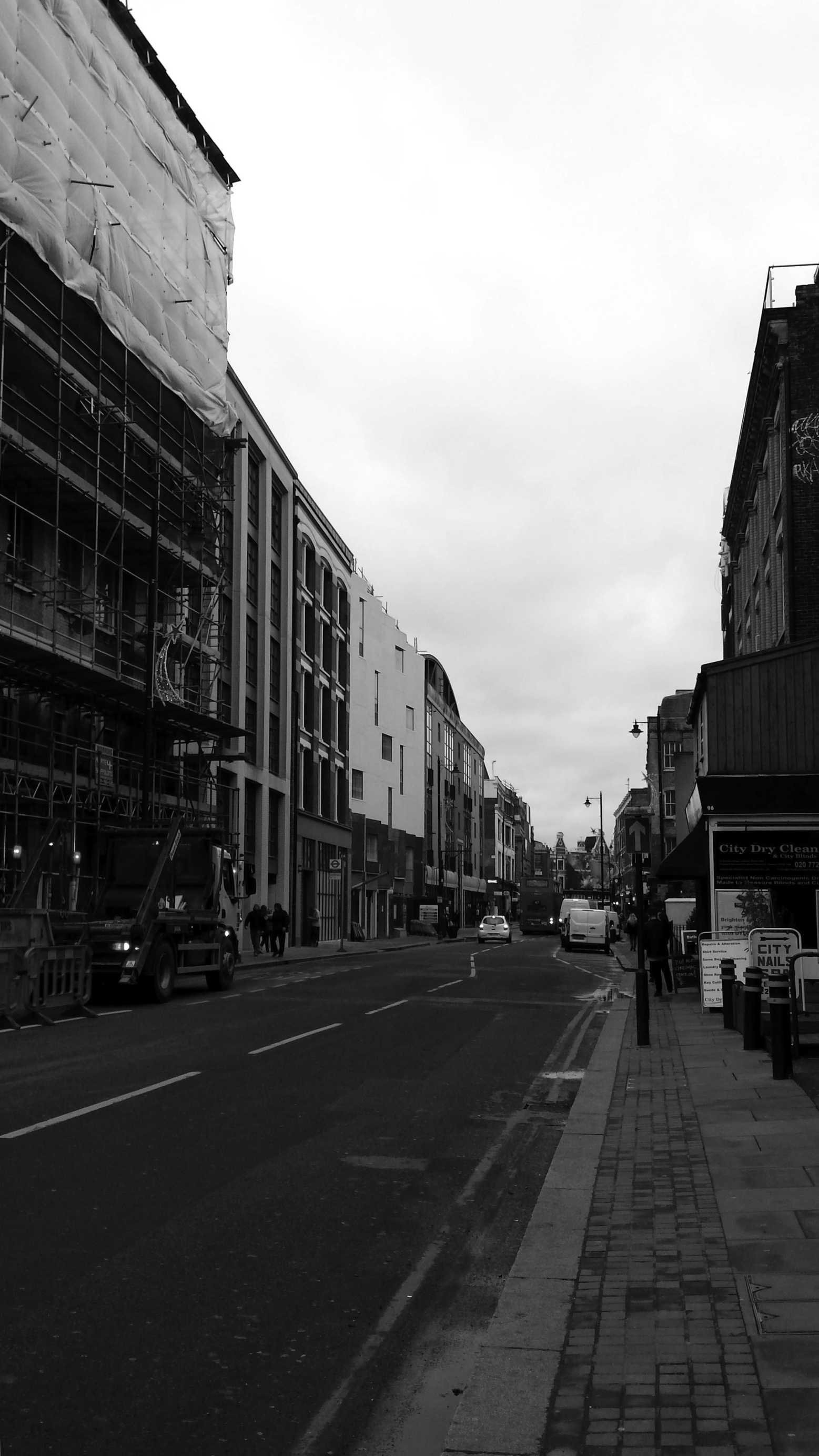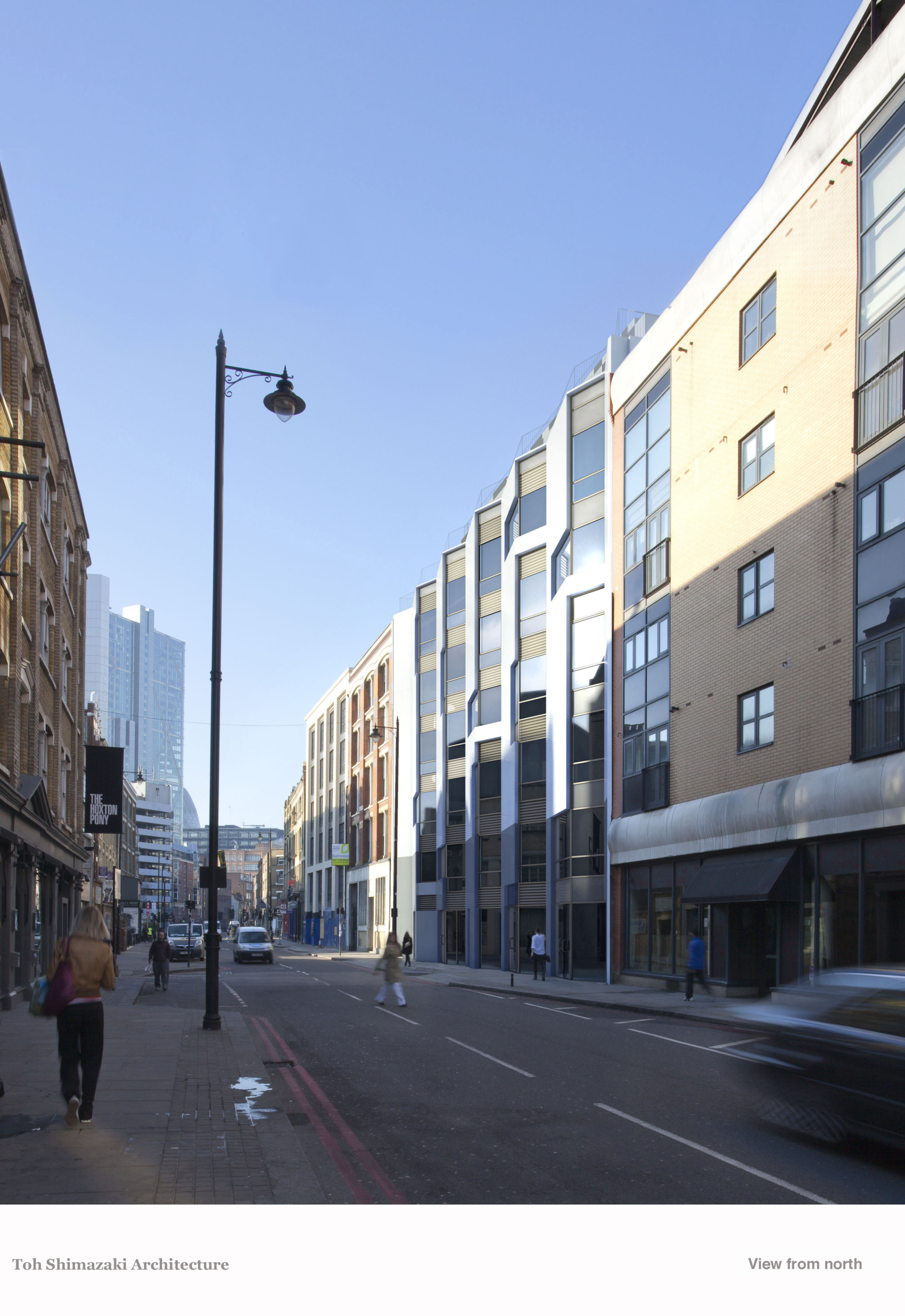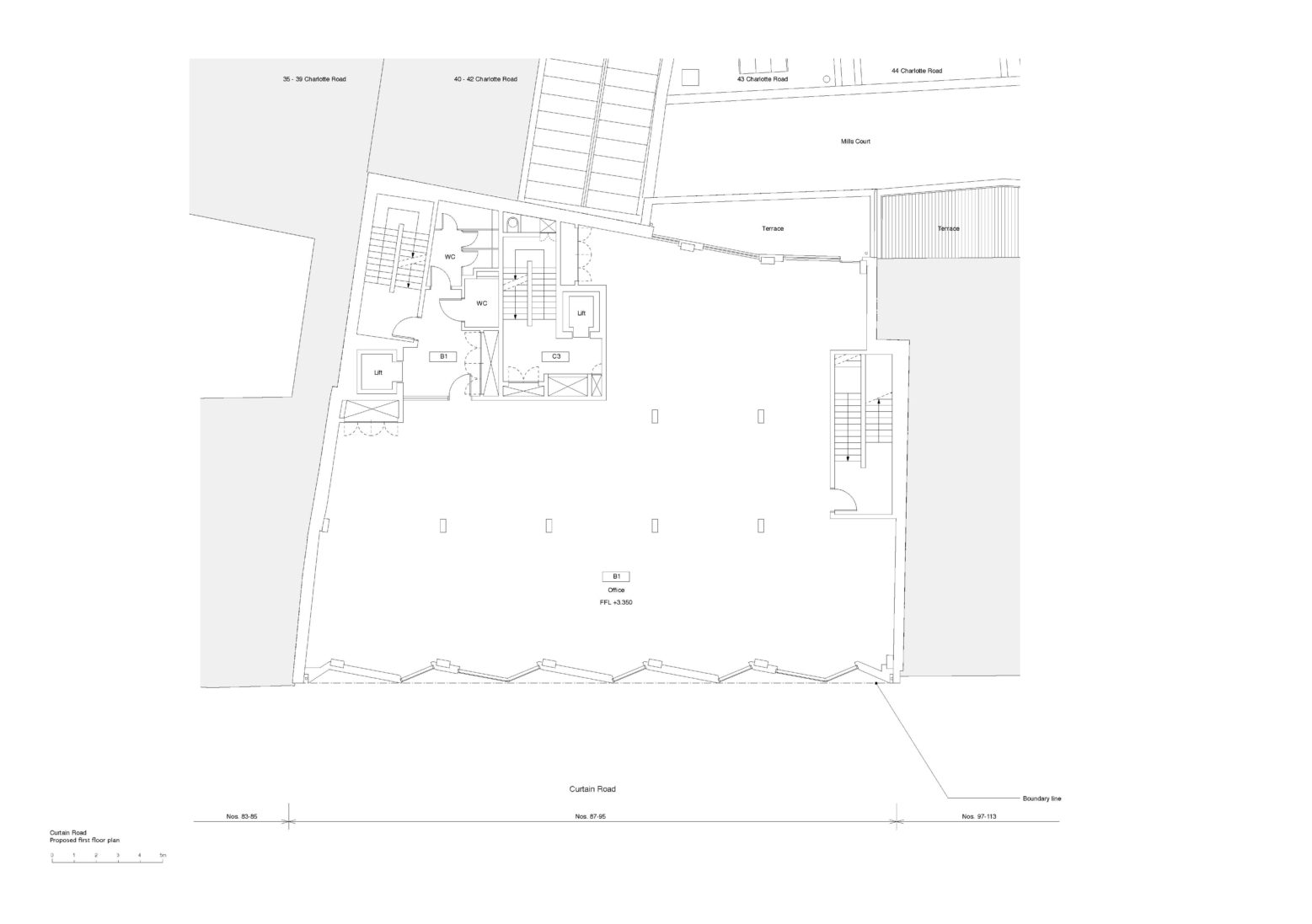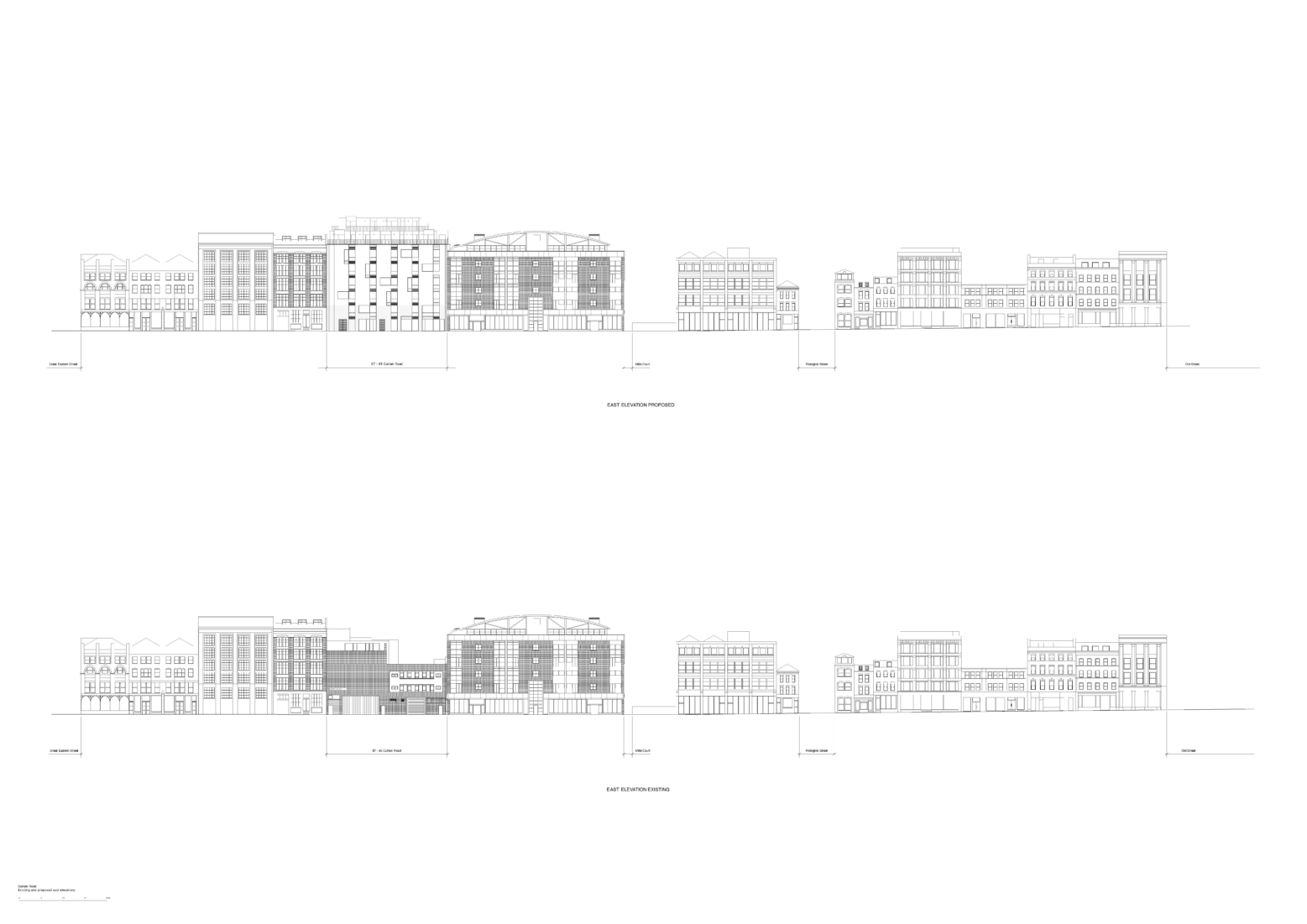 Located in the South Shoreditch Conservation Area, Curtain Road is a busy main thoroughfare, connecting Old Street and Great Eastern Street. Victorian mercantile buildings sit alongside late 20th century buildings accommodating a variety of uses. This design is a contemporary interpretation of the strong character of the older buildings, being in brick and sub-divided in gently waved bays to create an impression of verticality and interest that holds the eye when viewed obliquely along the street. The design is inspired by the North-South orientation of Curtain Road and its contrasting approaches. The composition of the wave form was studied in models and drawings, ensuring the number of bays work well with the rhythm of the street. These models were developed in consultation with Hackney Planning Service and the Design Review Panel. Residential units of 1-4 bed are located from 3rd to 7th floor, each having a balcony or terrace. The residential units have been designed to aim for Code for Sustainable Homes rating 4 and Lifetime Homes.
The project received full plans planning consent from London Borough of Hackney in July 2009. t-sa were engaged on the project up to post planning stage. It is anticipated that construction will complete in early 2015.
_