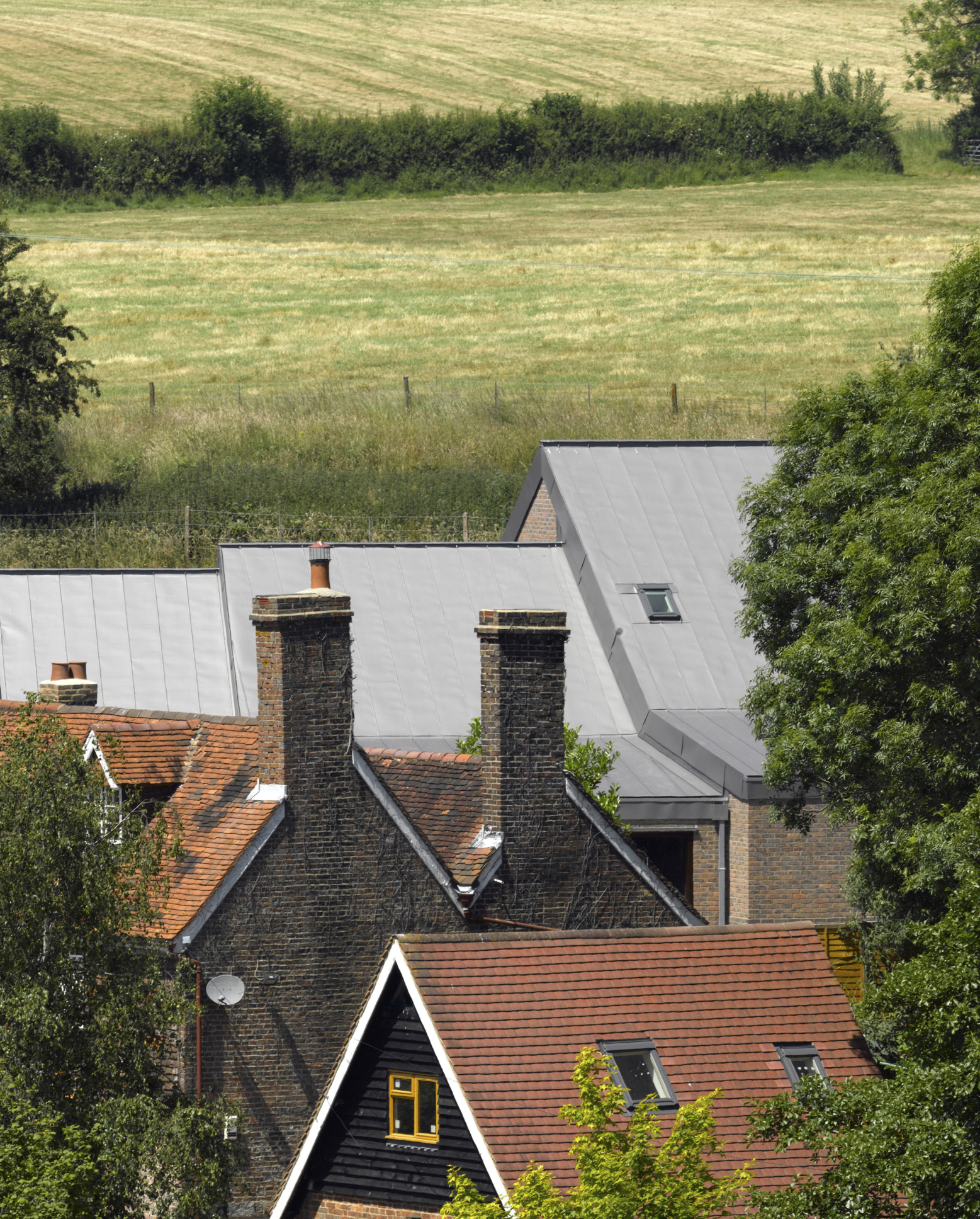 Centre For Sight
The Centre for Sight is a pioneering new centre for laser eye surgery situated on Hazelden Farm, East Grinstead. Having gained planning approval in 2007, the project completed on site in 2009.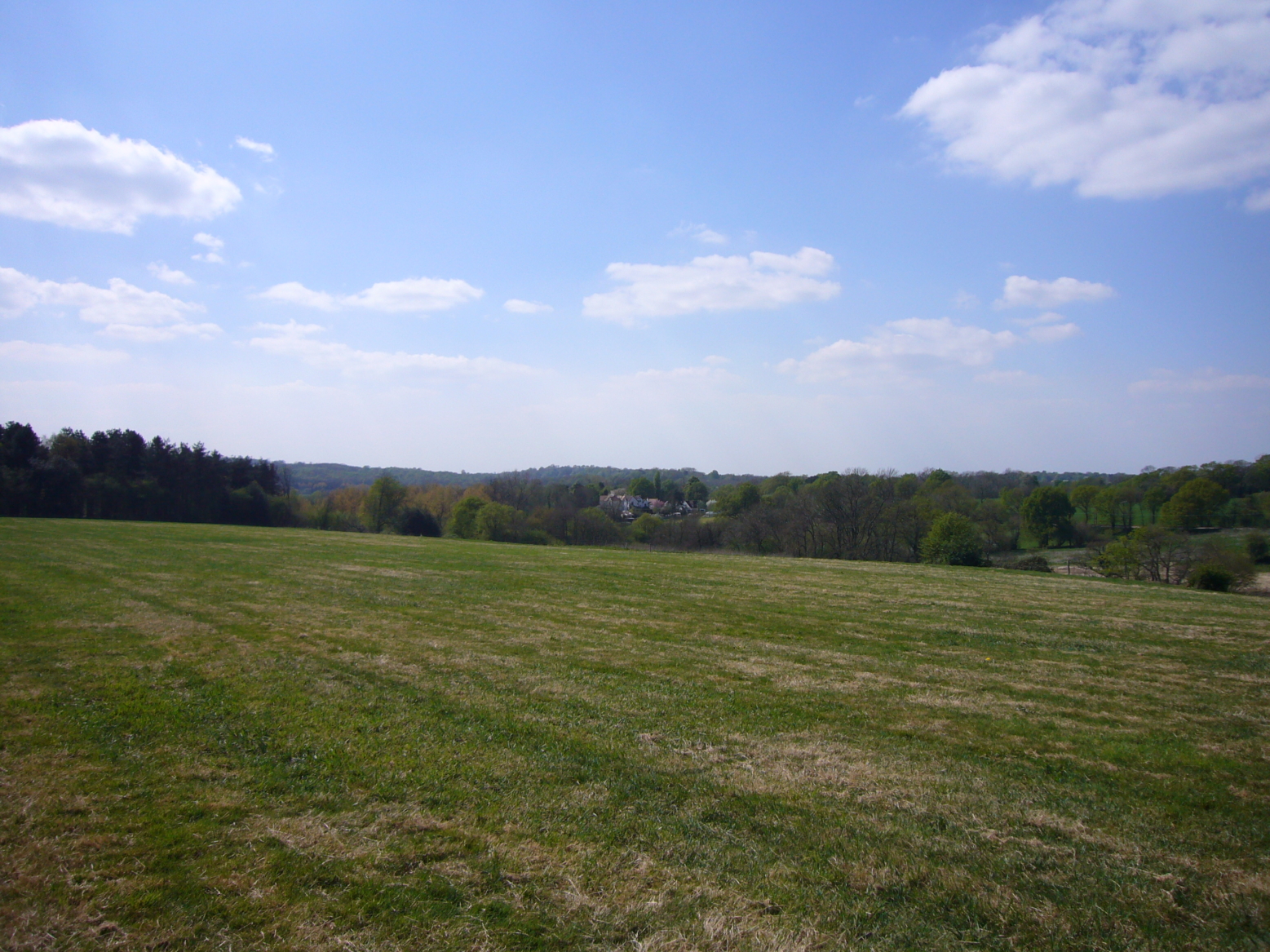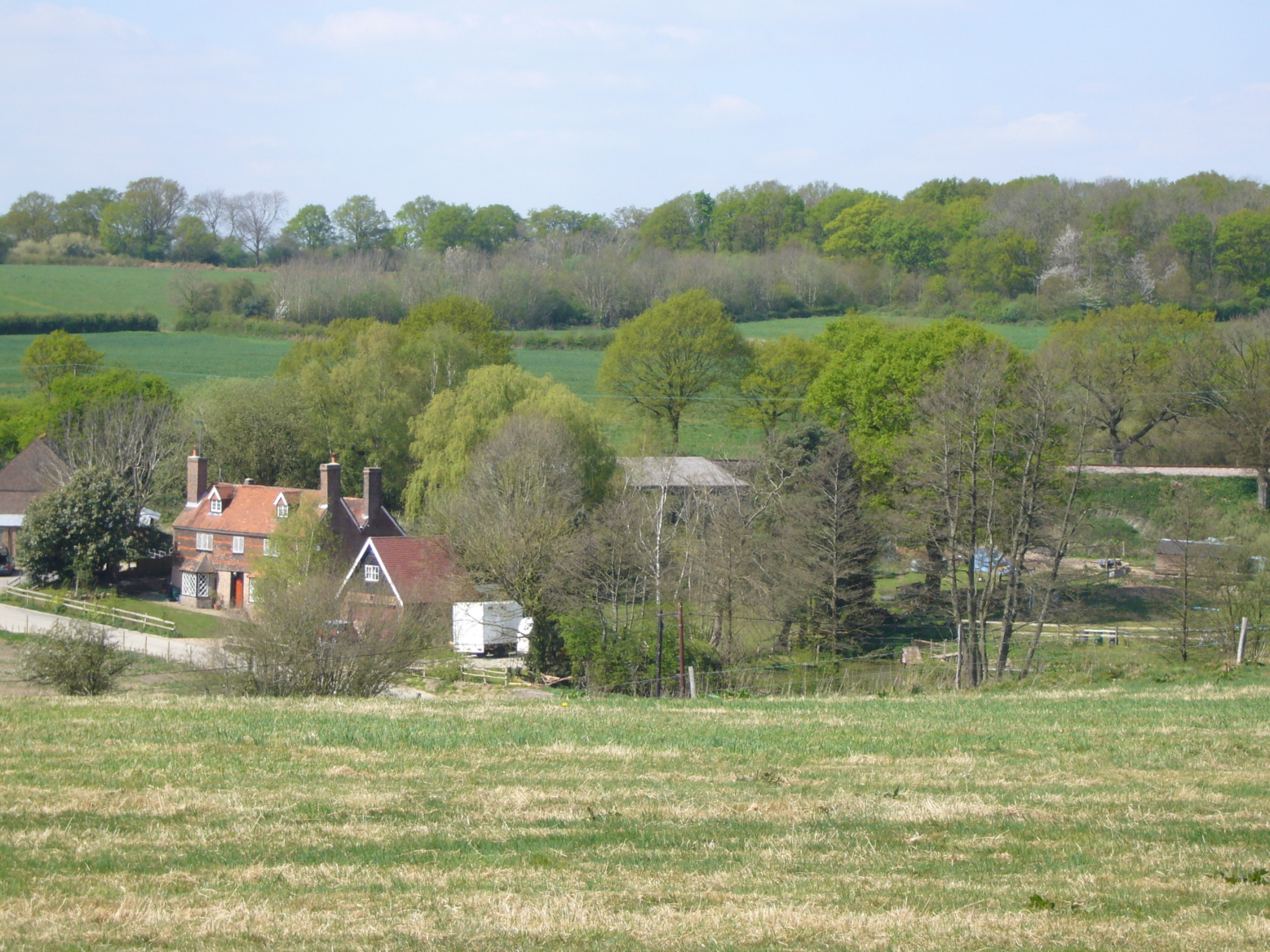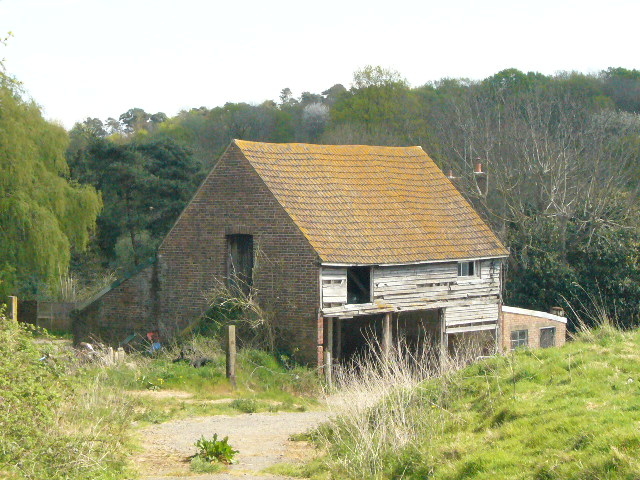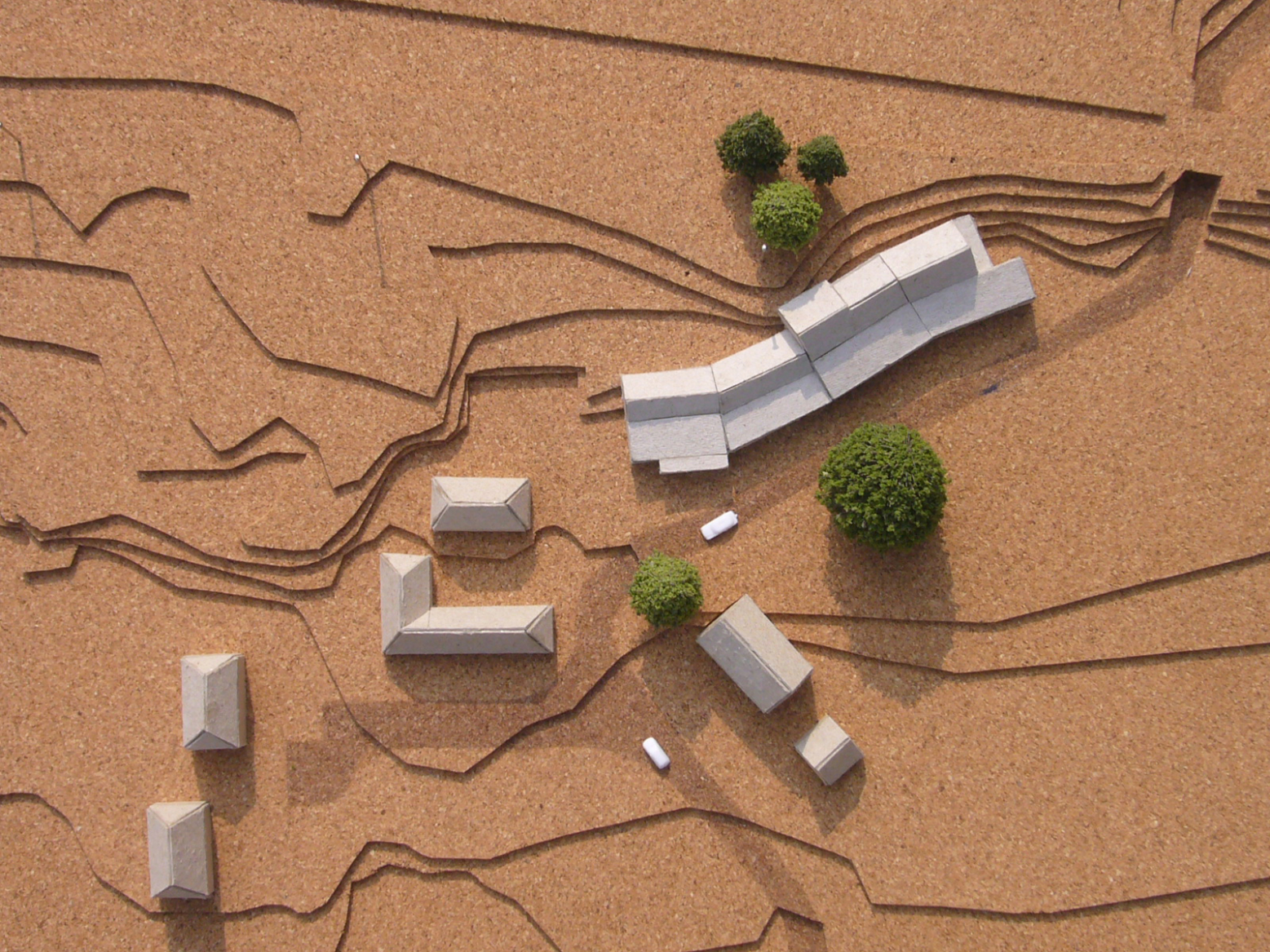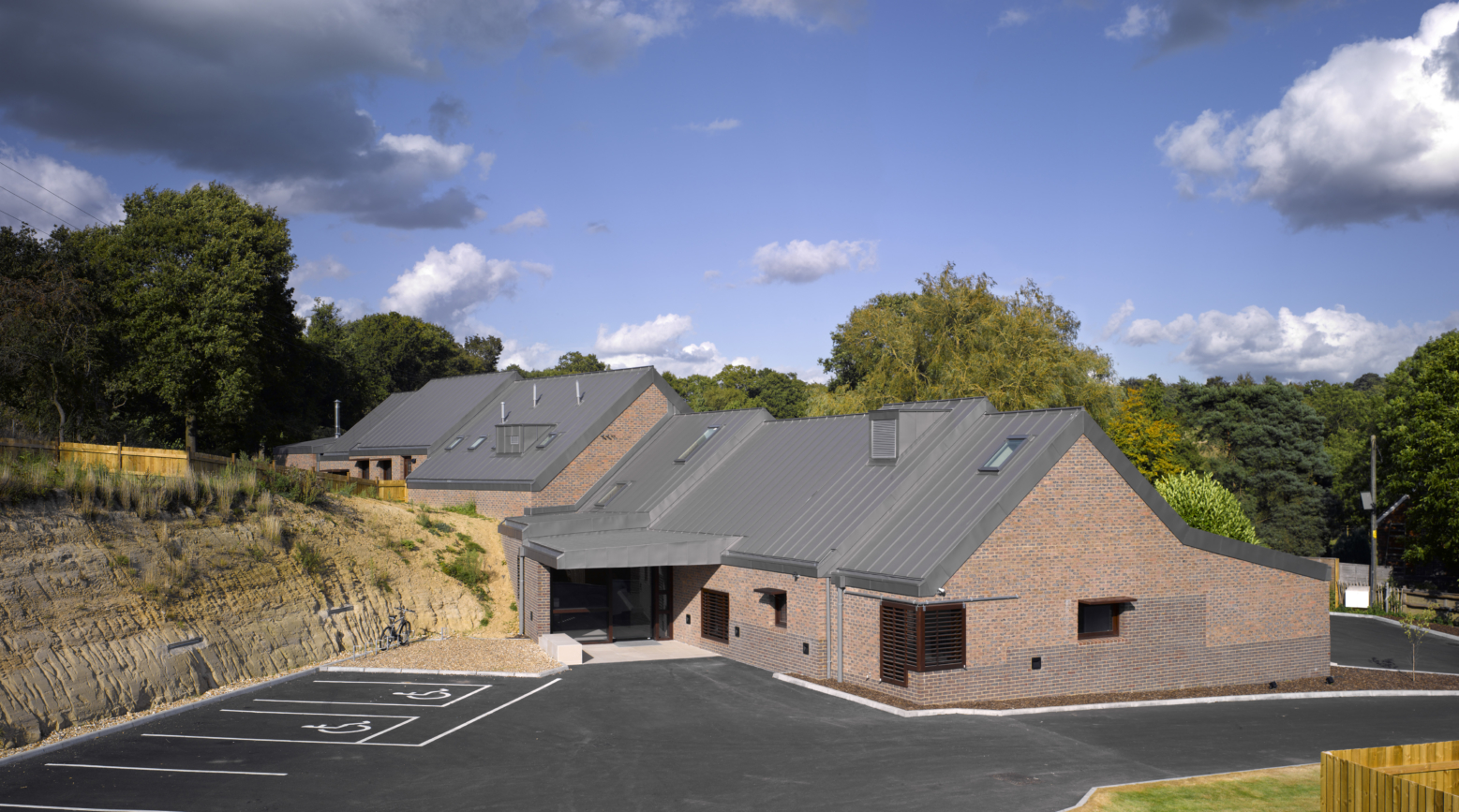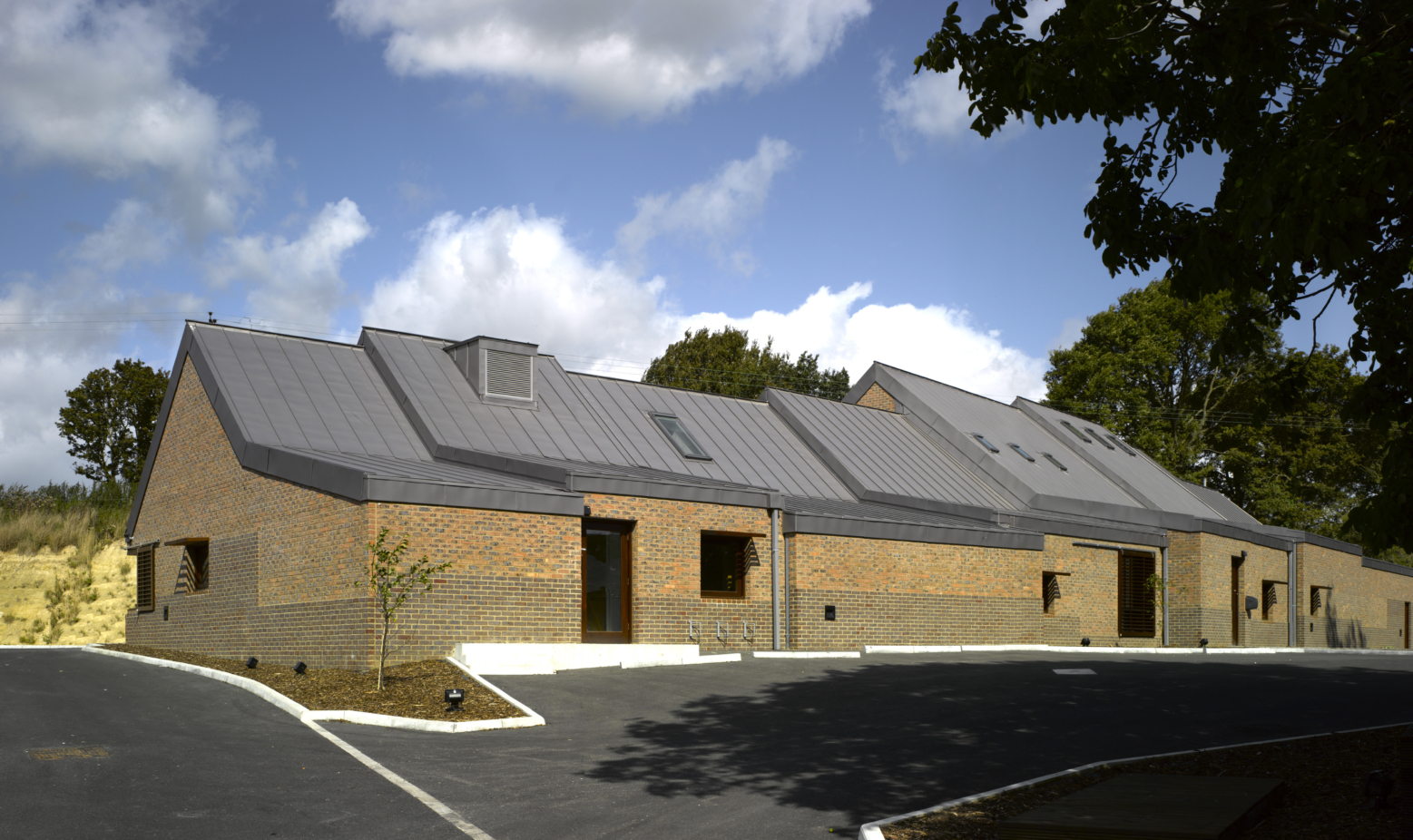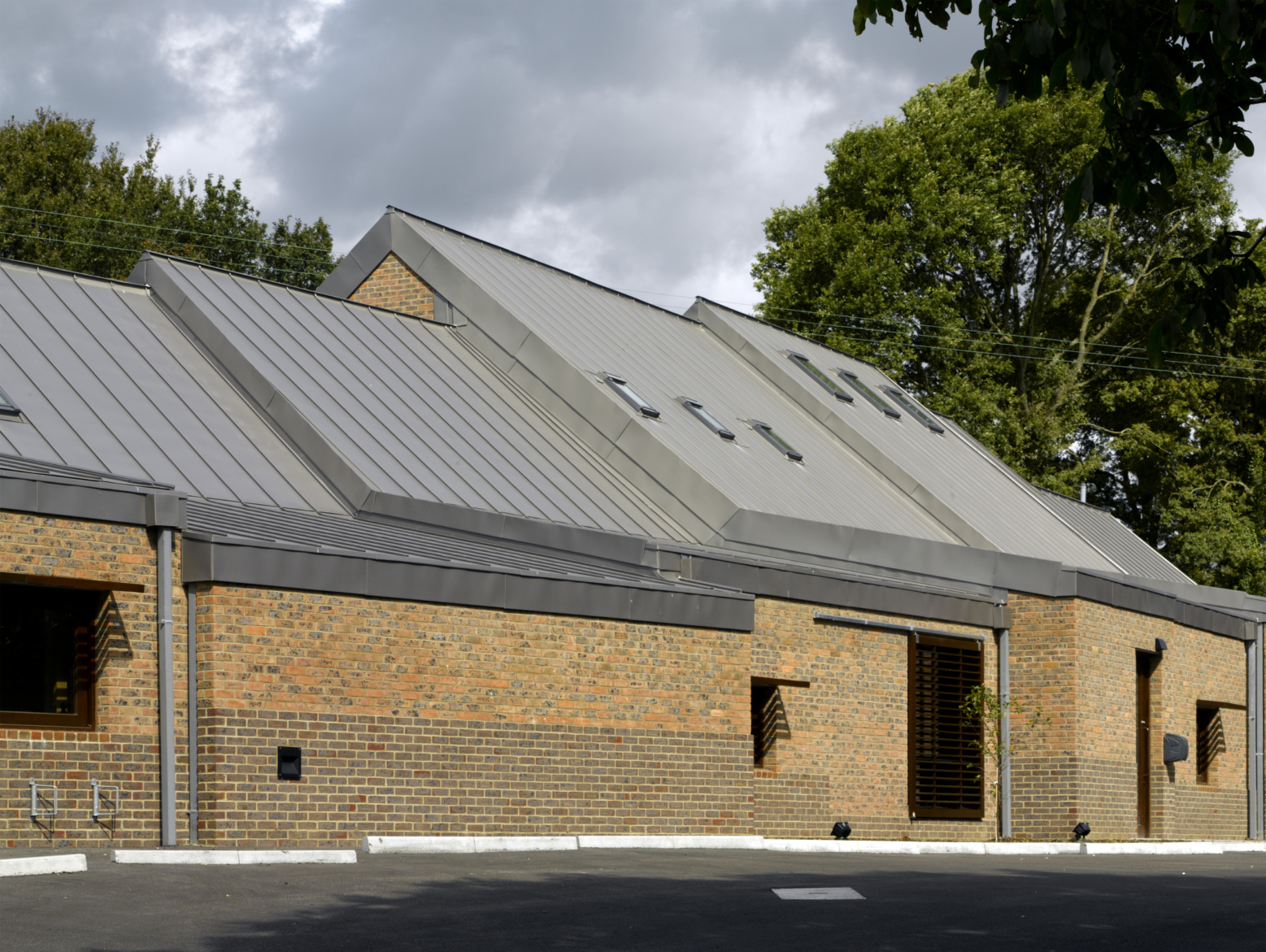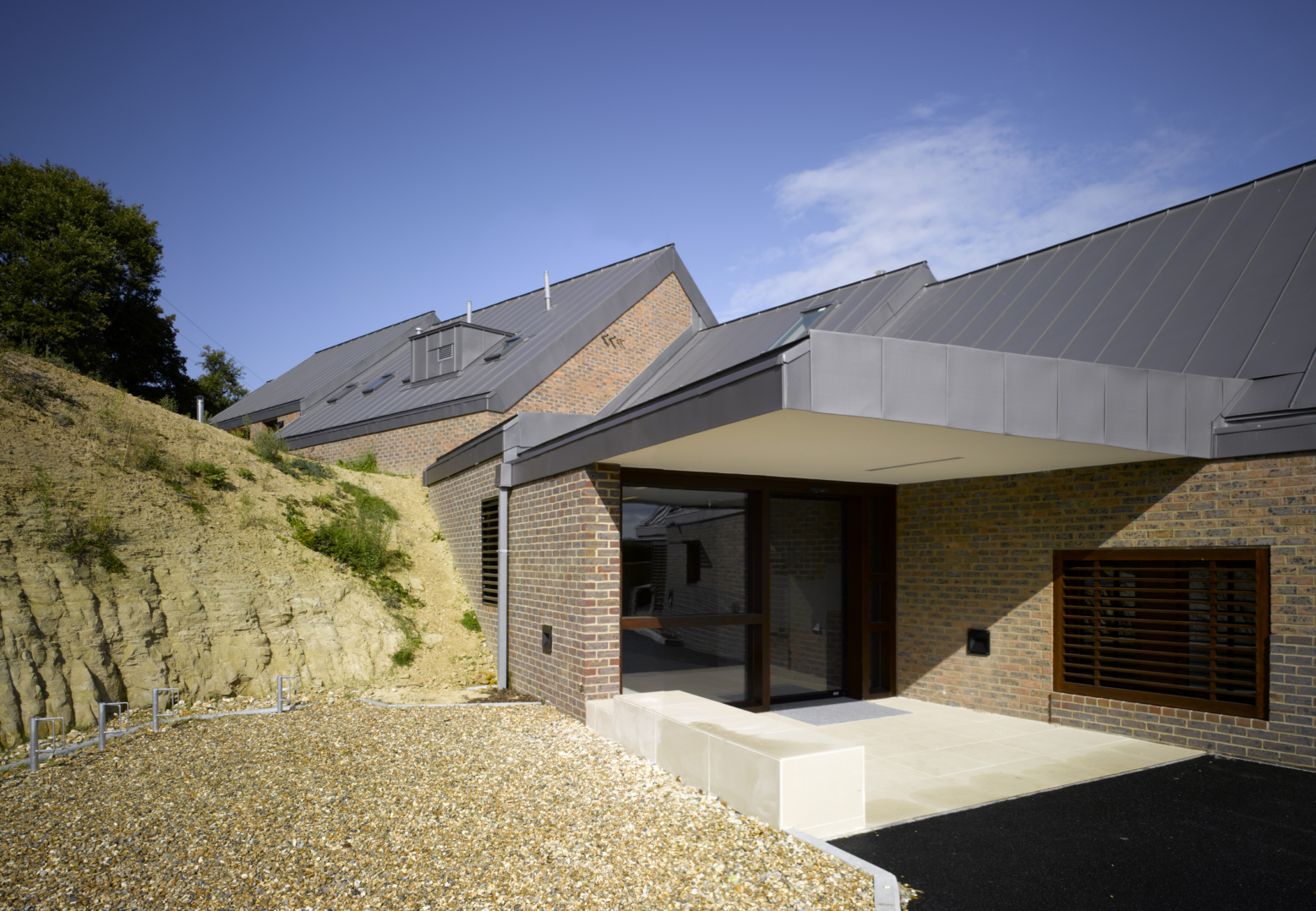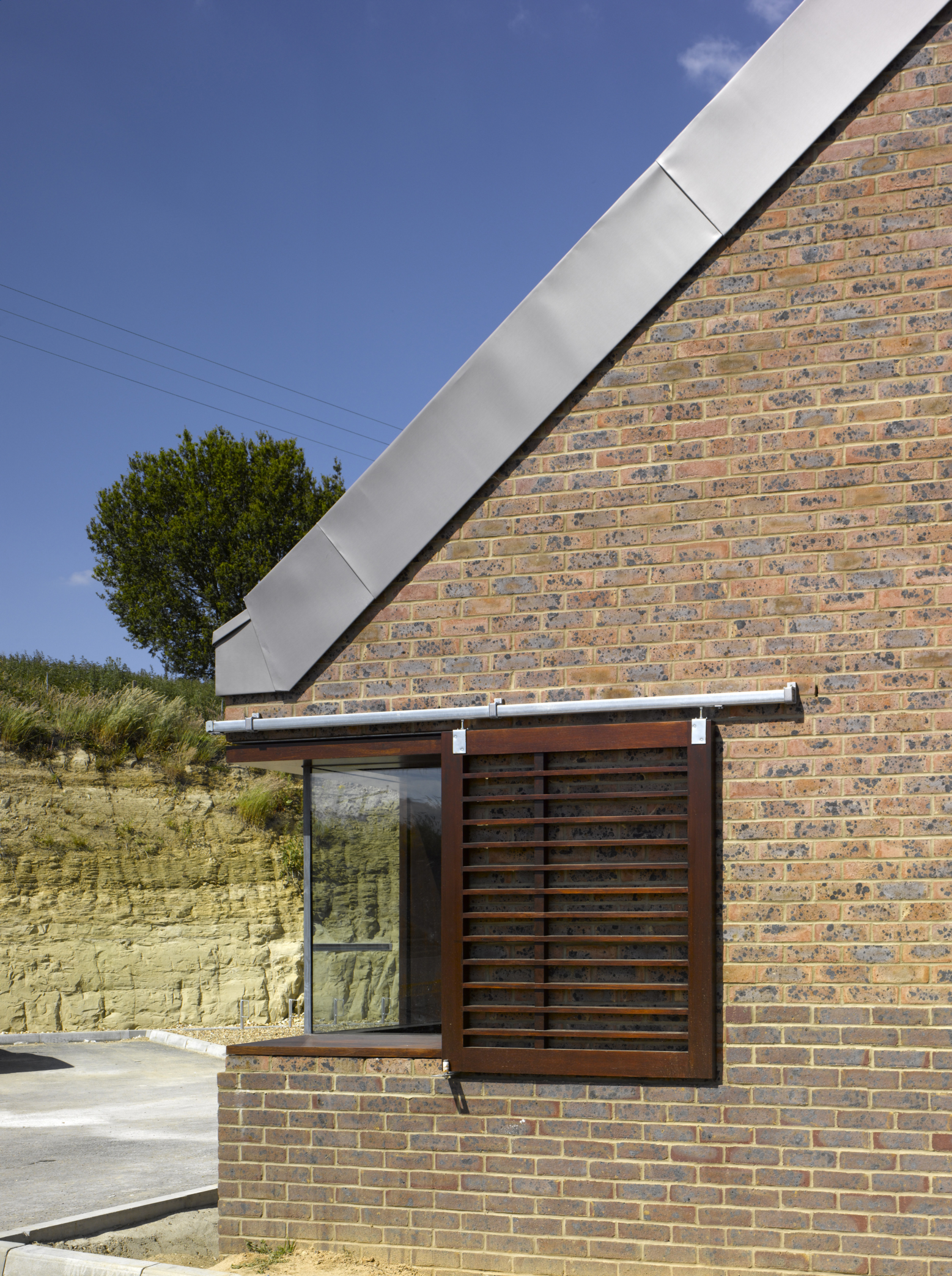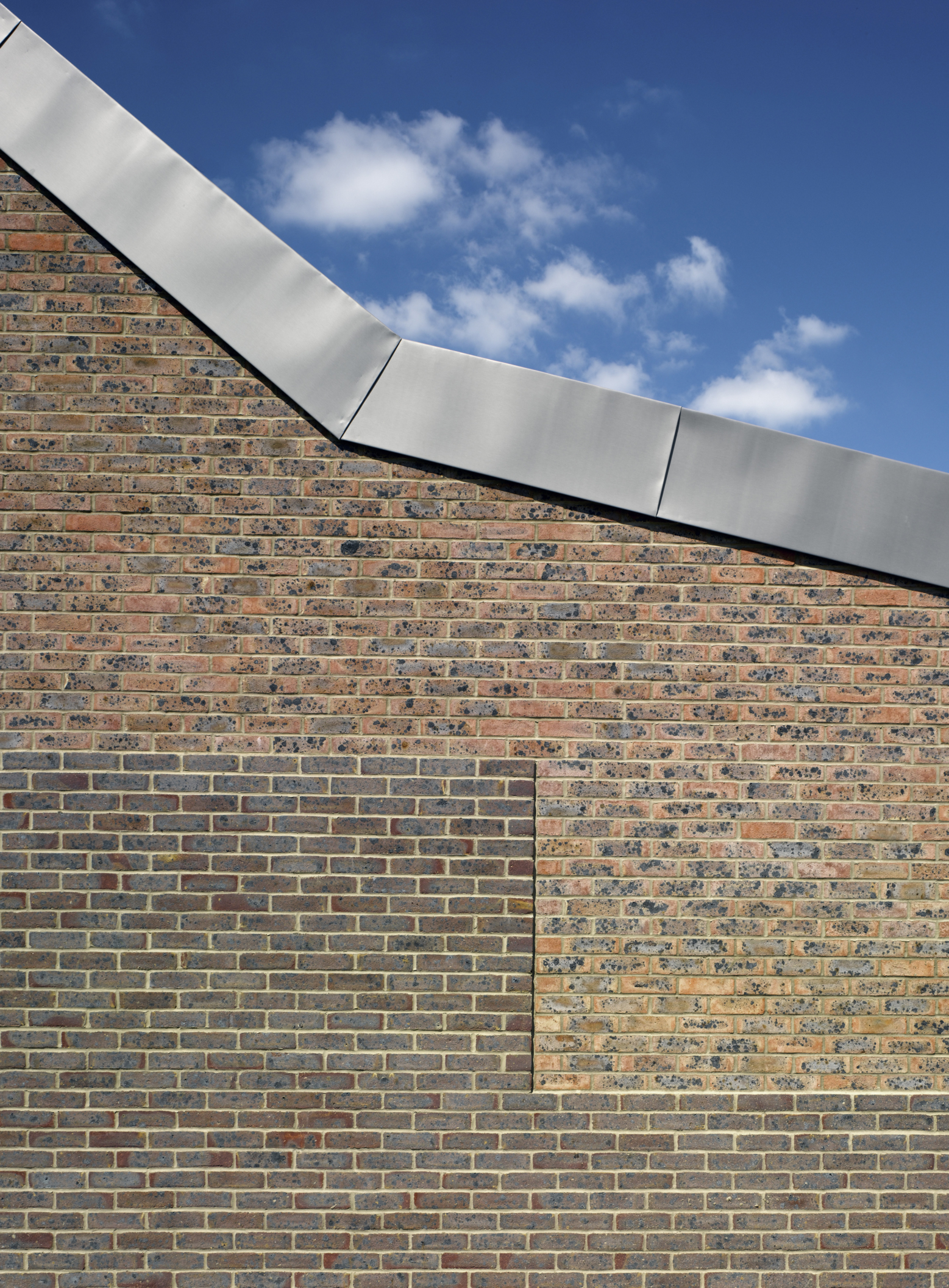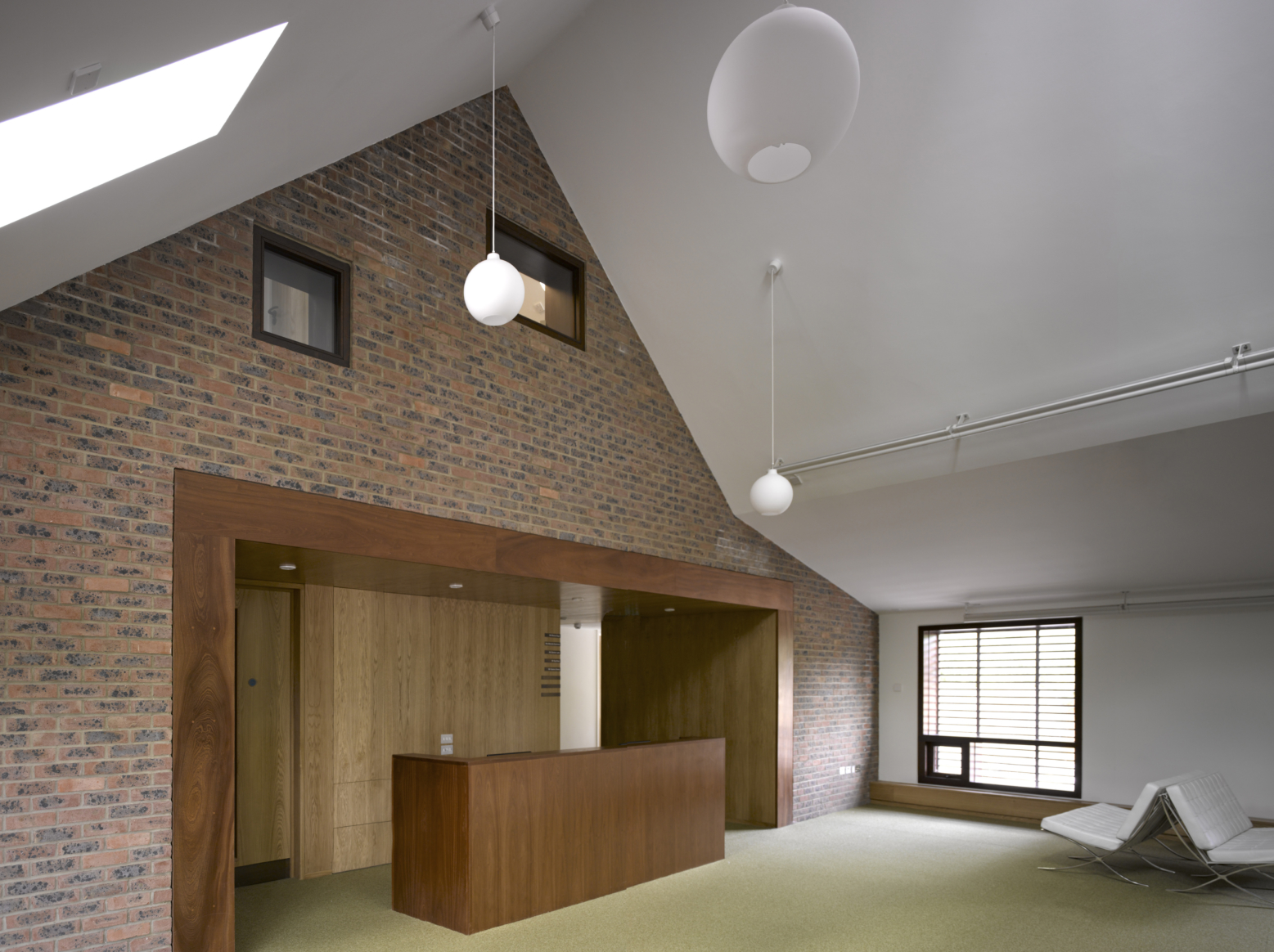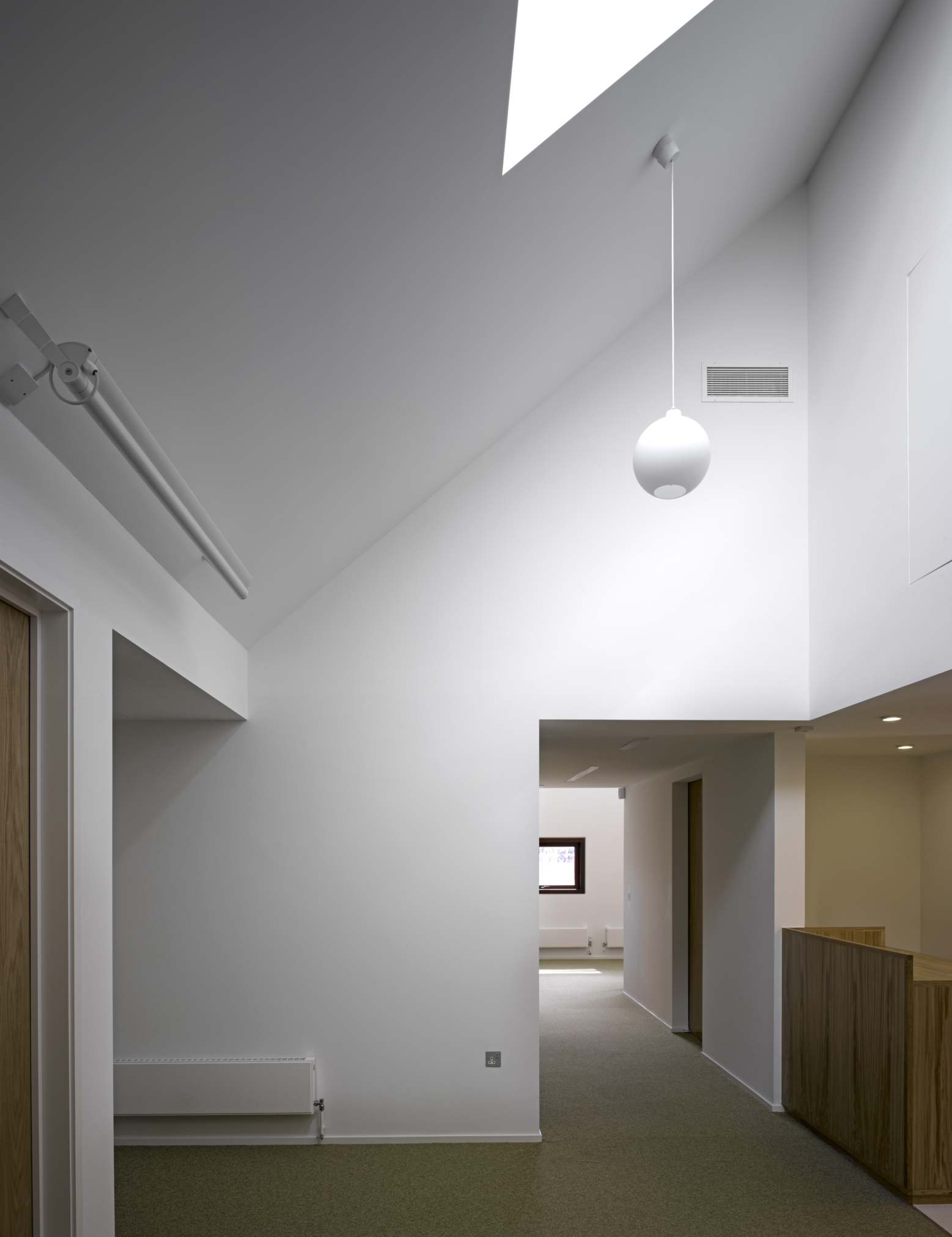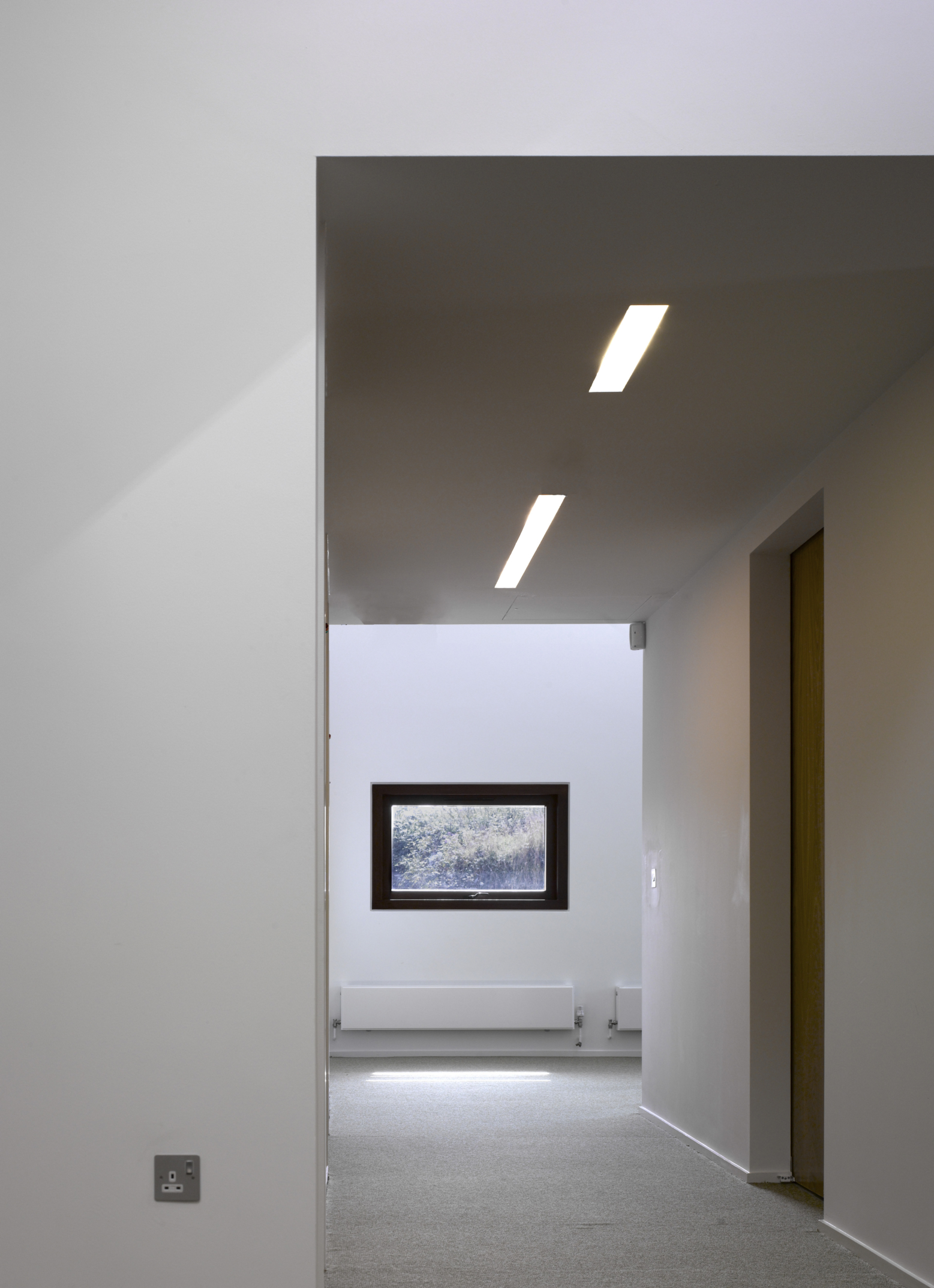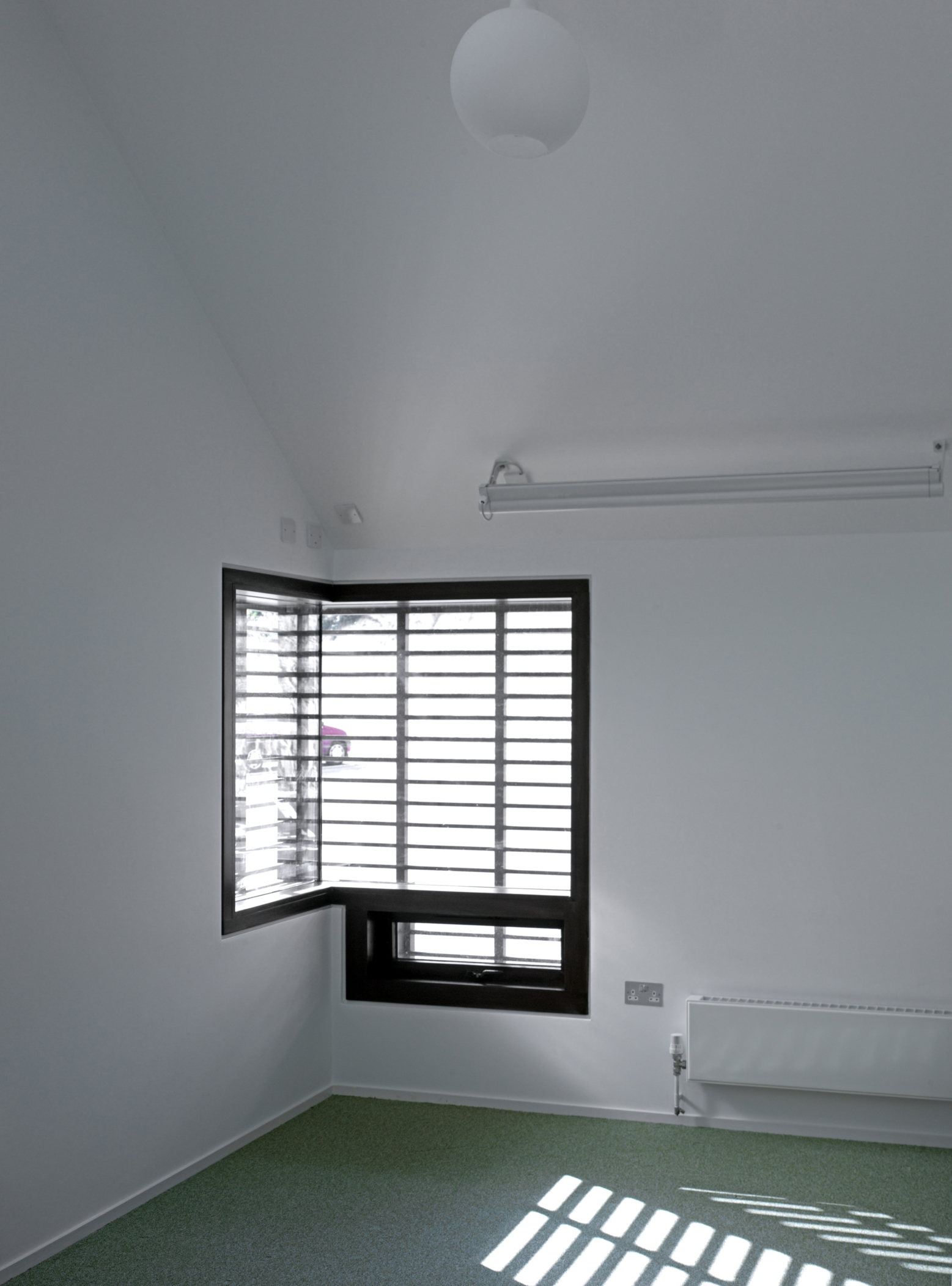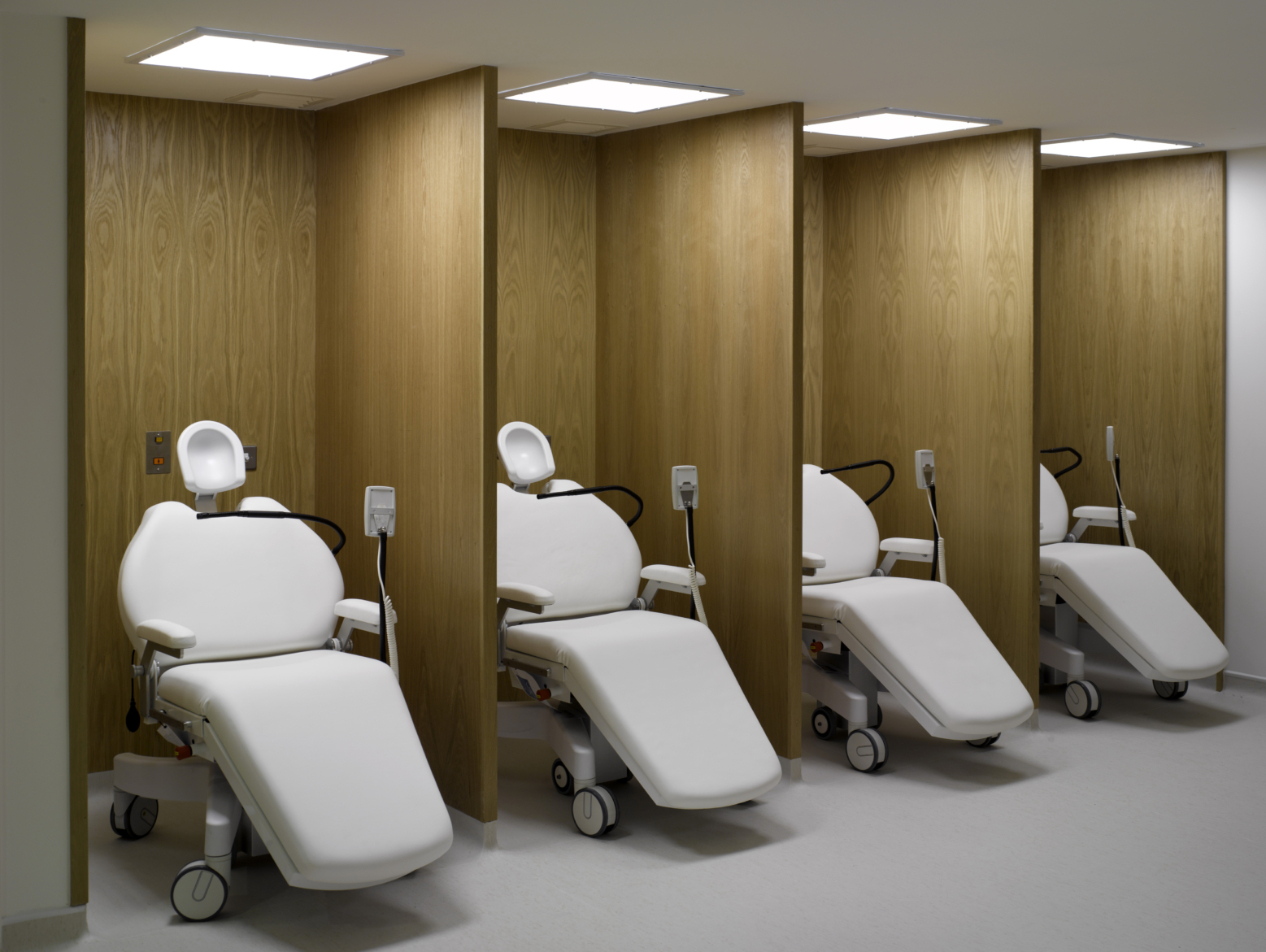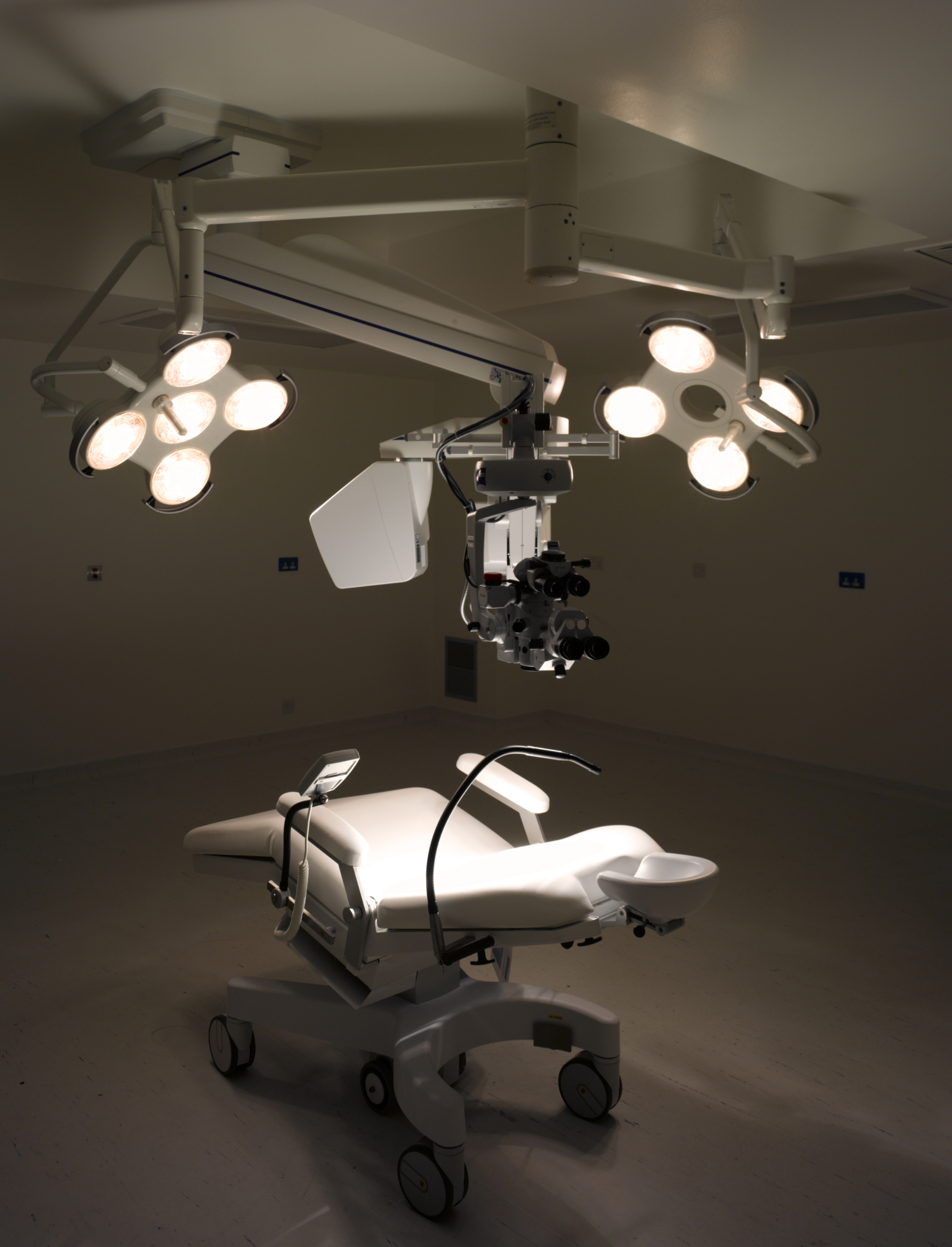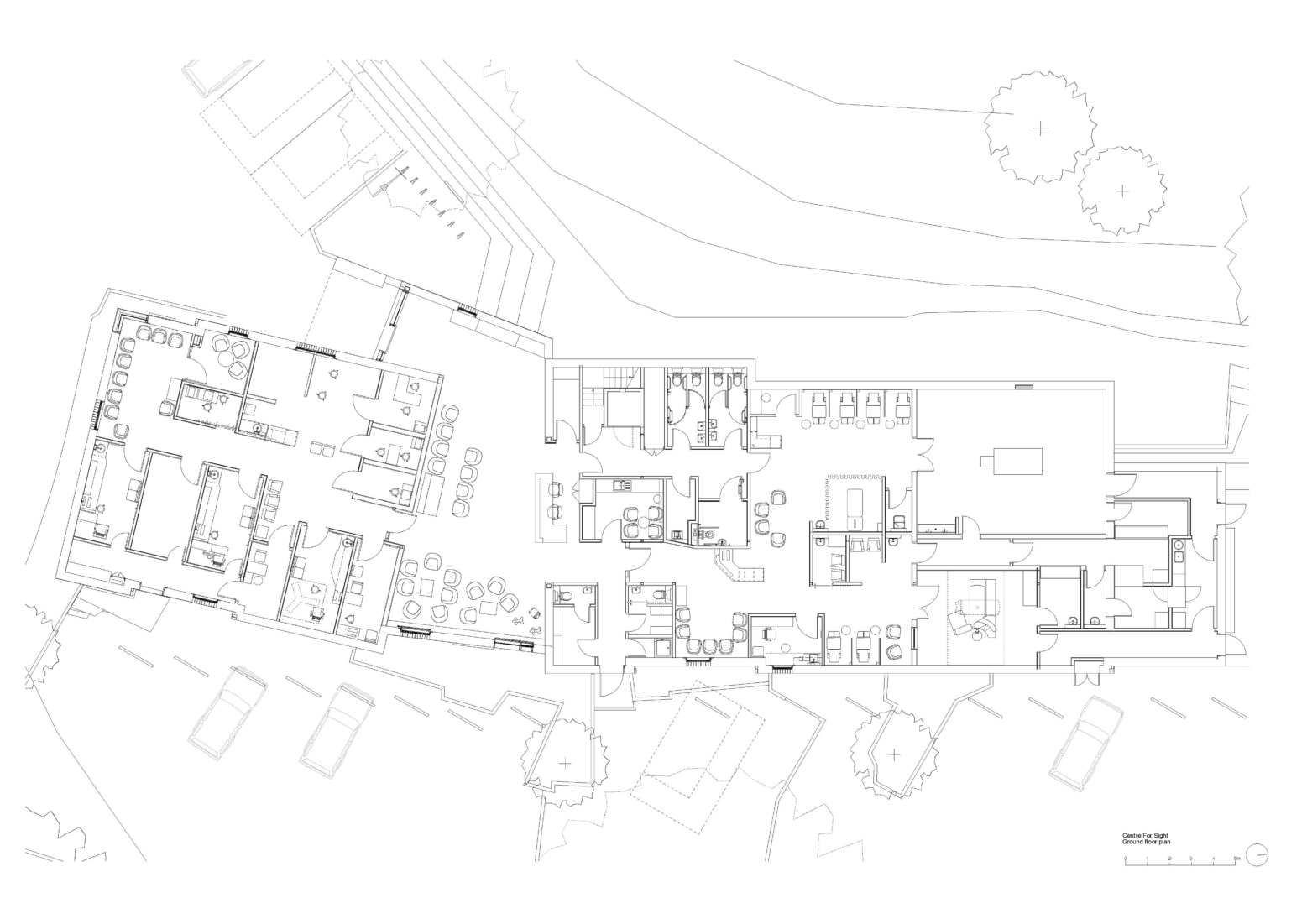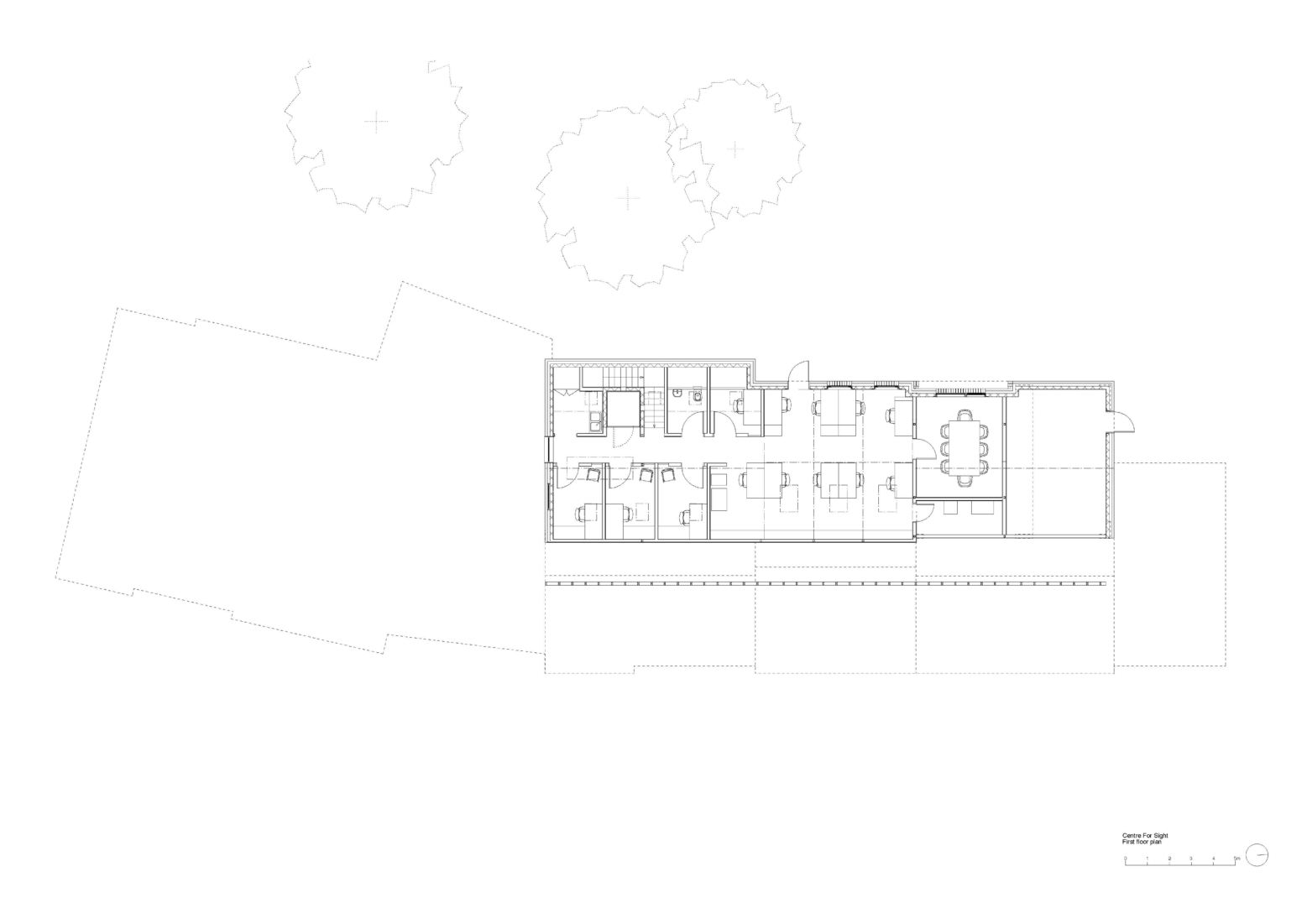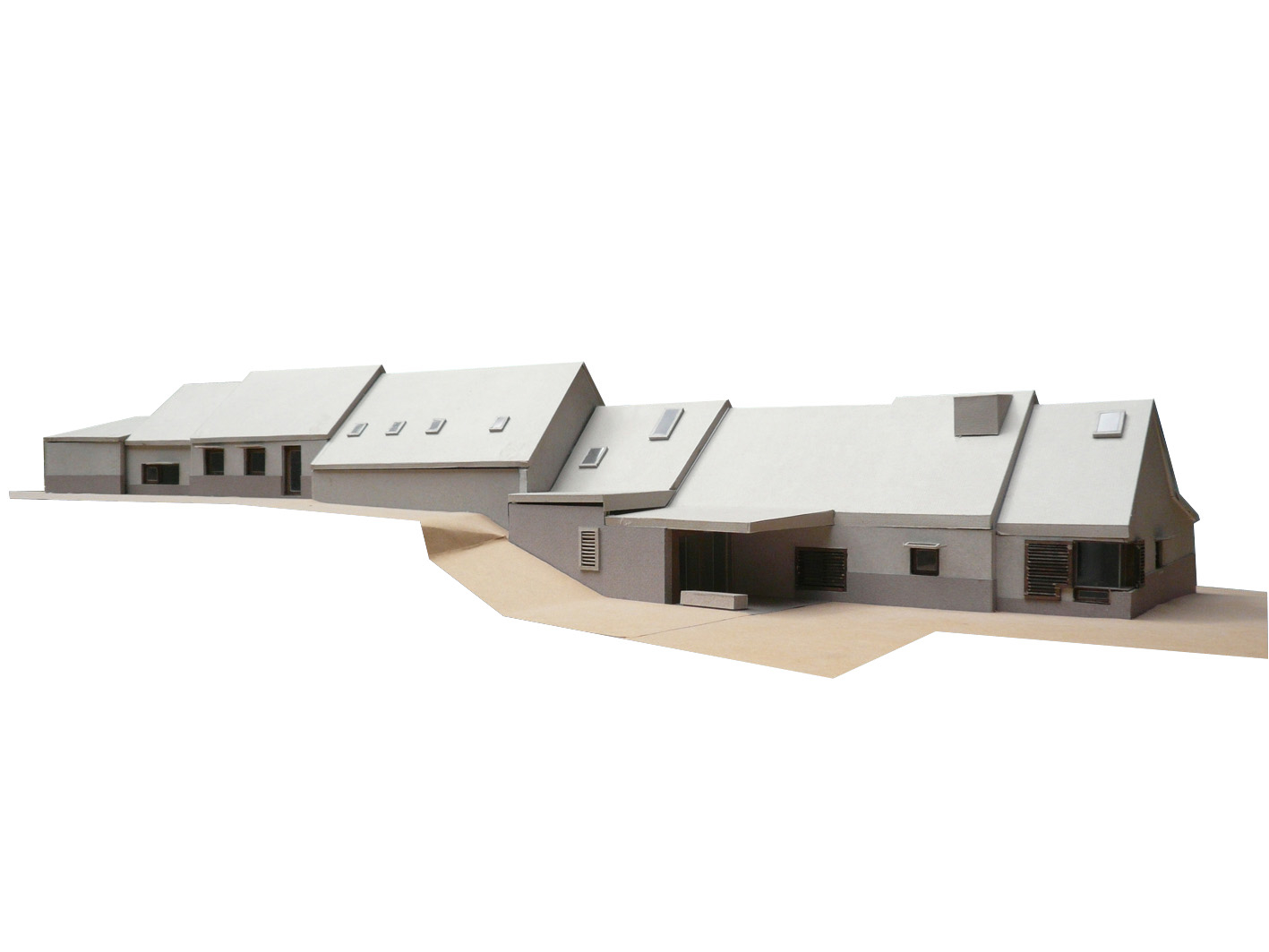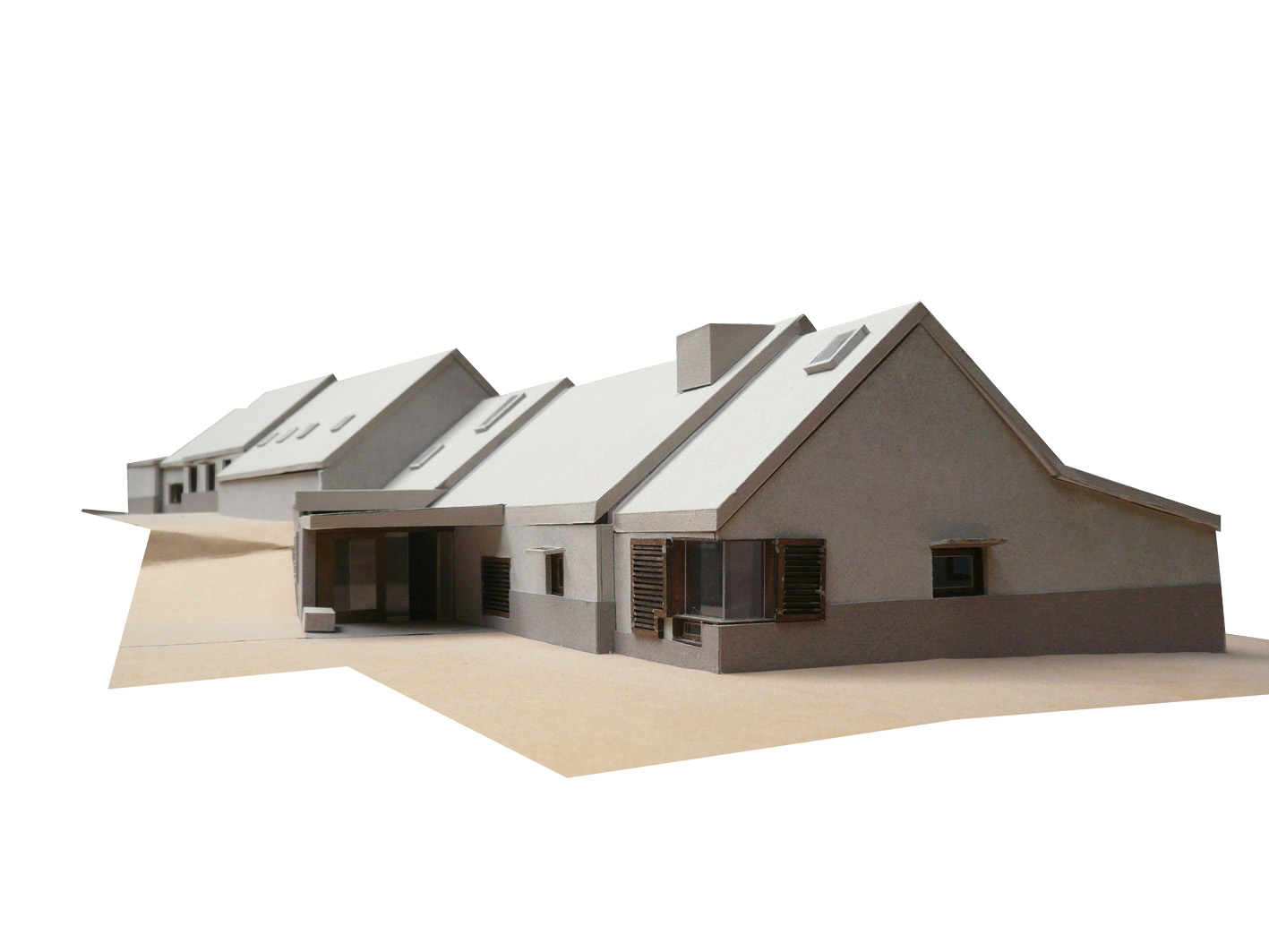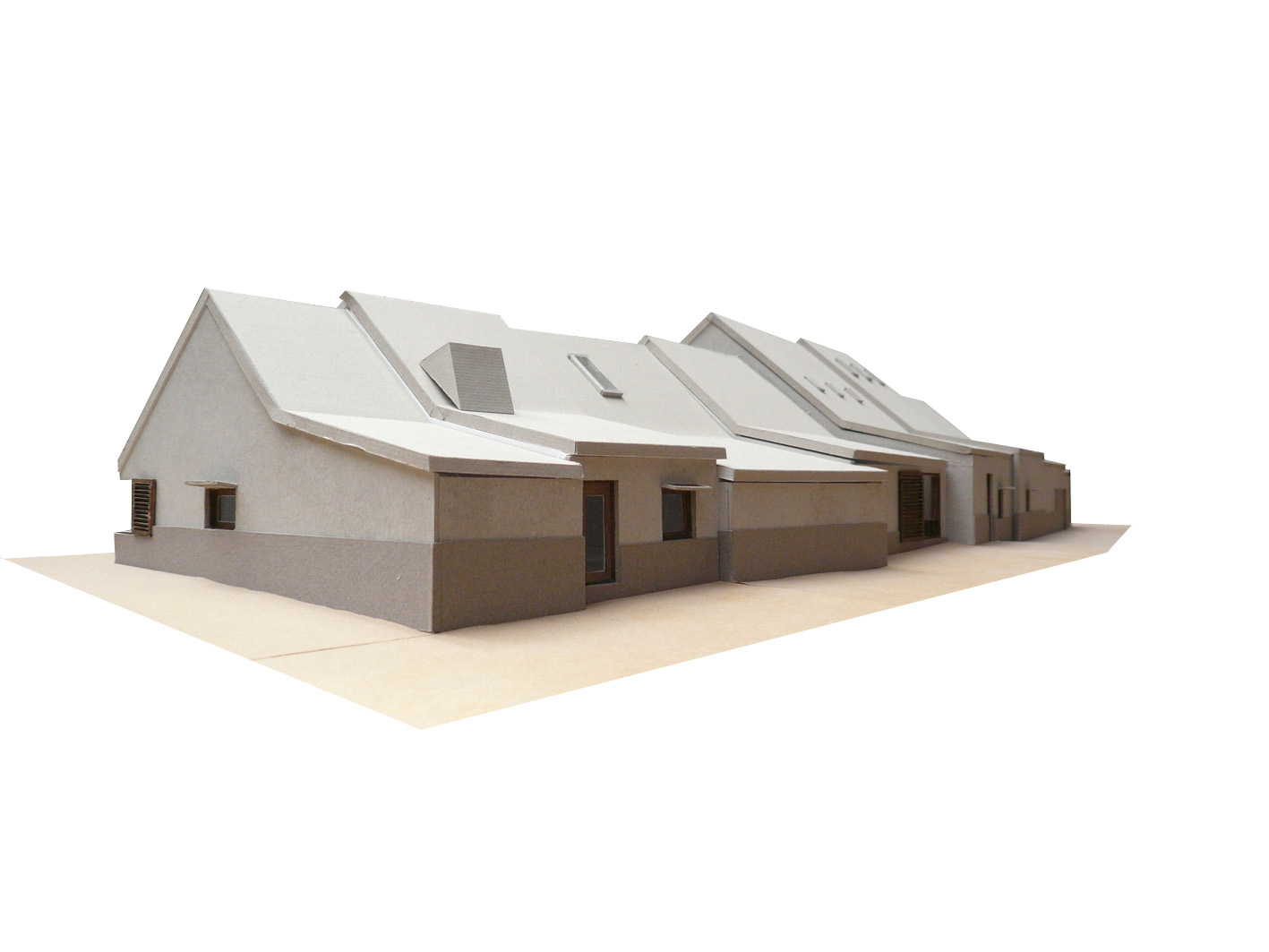 t-sa worked extensively with local materials to ground the Centre within the landscape and forge a close relationship with nearby residential buildings. The building's form is derived from elements of the surrounding landscape. It's volumes and layered brickwork are staggered to echo the exposed strata of jagged sandstone from which they emerge, whilst its profile references the skeleton of an abandoned farm building that once stood close to the site.
The brick is sourced from local clay, and called West Hoathly. Two tones of the same brick are used to create a plinth level. They are from the same kiln but fired at different temperature due to their location within the kiln.
The building facilities include two operation theatres, consultation and test rooms, waiting rooms, seminar spaces, offices and various public areas. Inside, levels of light and ventilation have been monitored closely throughout the design process to ensure the architecture responds closely to its purpose. The larger, more airy volumes contain public spaces whilst the smaller ones are reserved for treatment rooms and theatres, encouraging a sense of trust and intimacy between staff and patients. The room layout has been developed in close consultation with Centre for Sight to make spaces that allow consultants and nursing staff to work in a very compact way and perform better as a team, whilst also helping the flow of patients through the building, mediating their transition from the public areas to the private spaces of the operating theatre and consultation rooms.
As a healthcare building, it is not like any other, particularly as the client wished to replicate a more domestic type of environment, inspired by t-sa's OSh House.
—
Photographs
Edmund Sumner