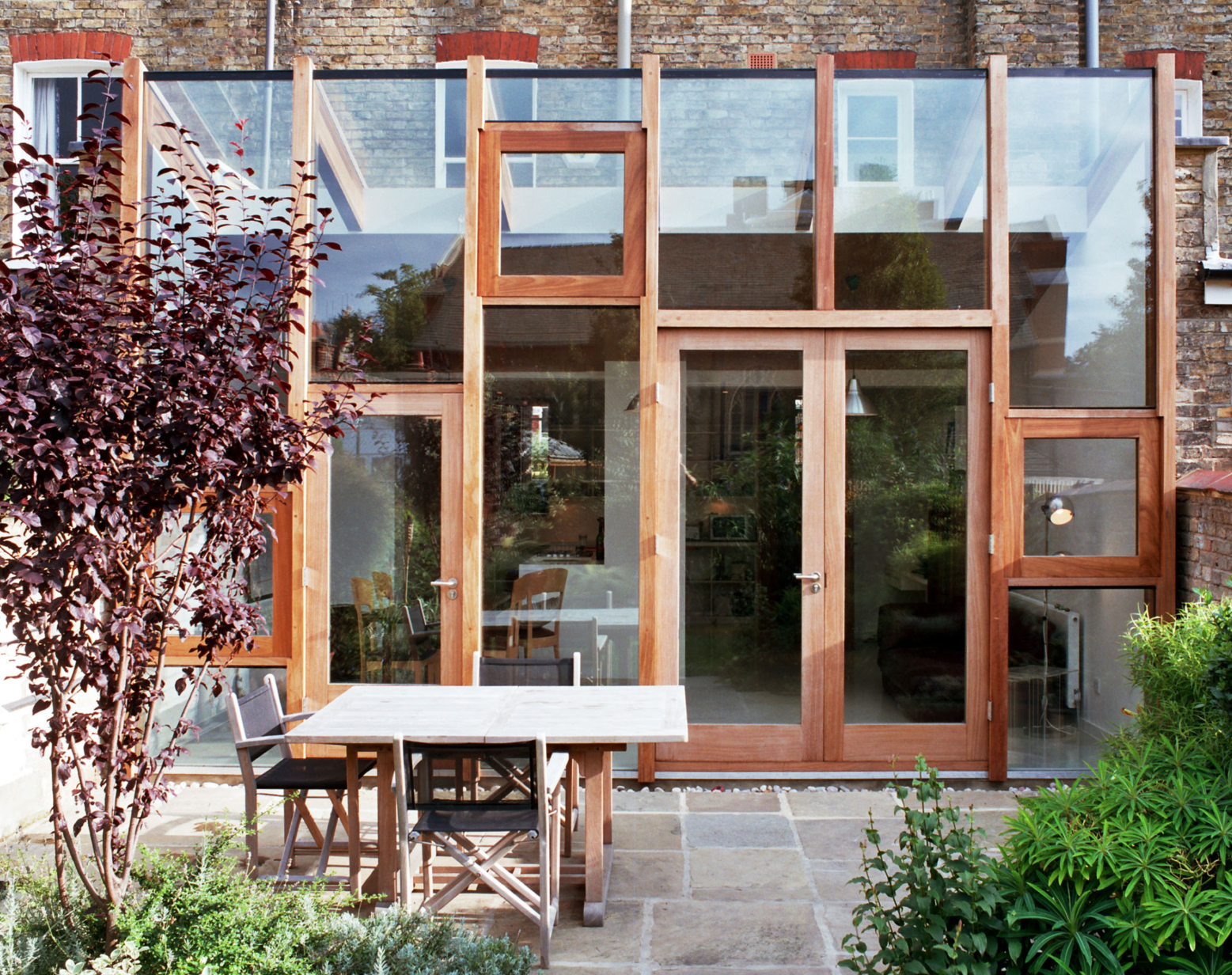 Calbourne Road
A remodeling of a 3 storey Victorian house in South London. The extension was carefully arranged creating pockets of spaces connecting to the garden. The playful garden design mixed planting of various heights, colours and densities.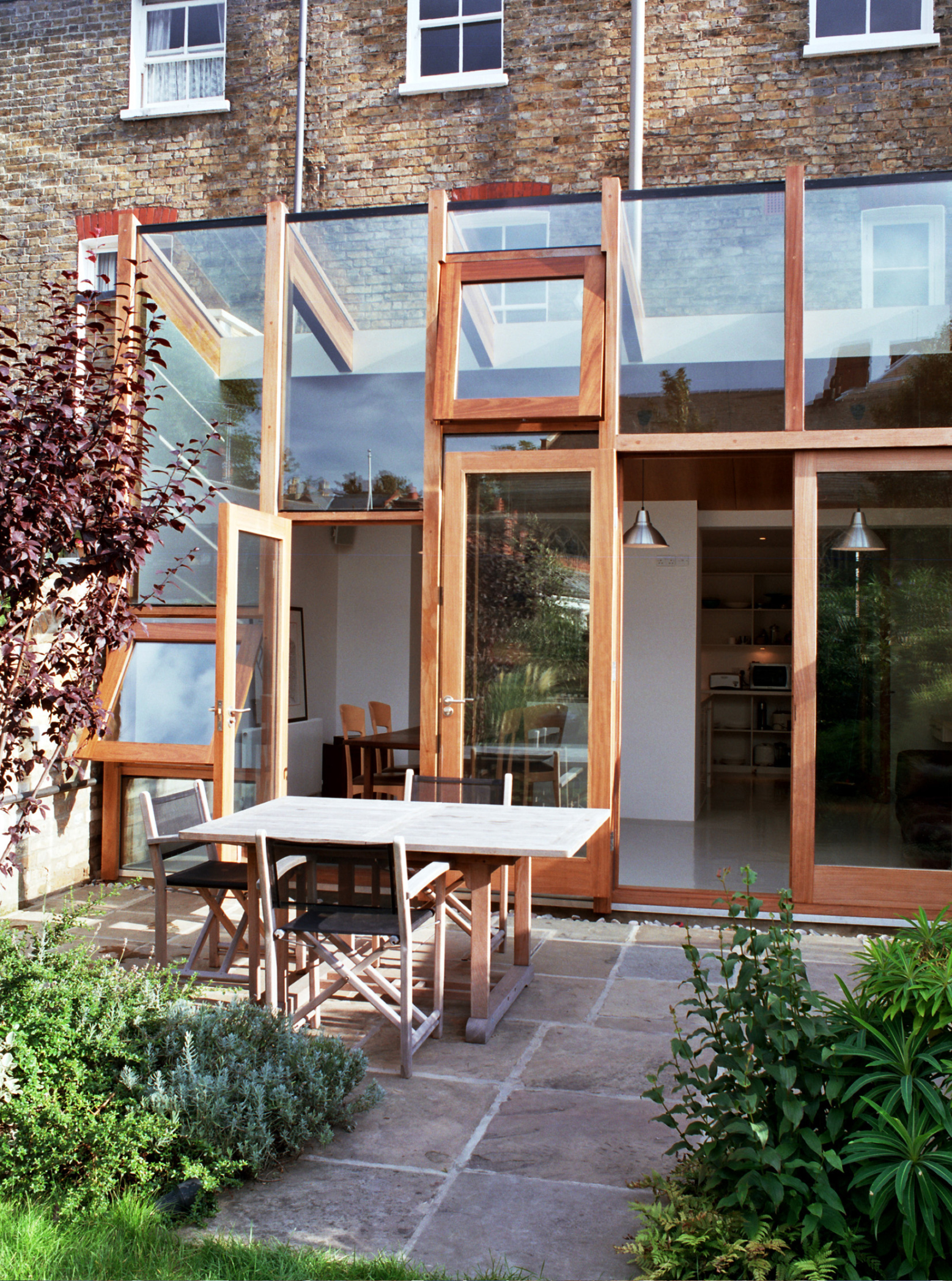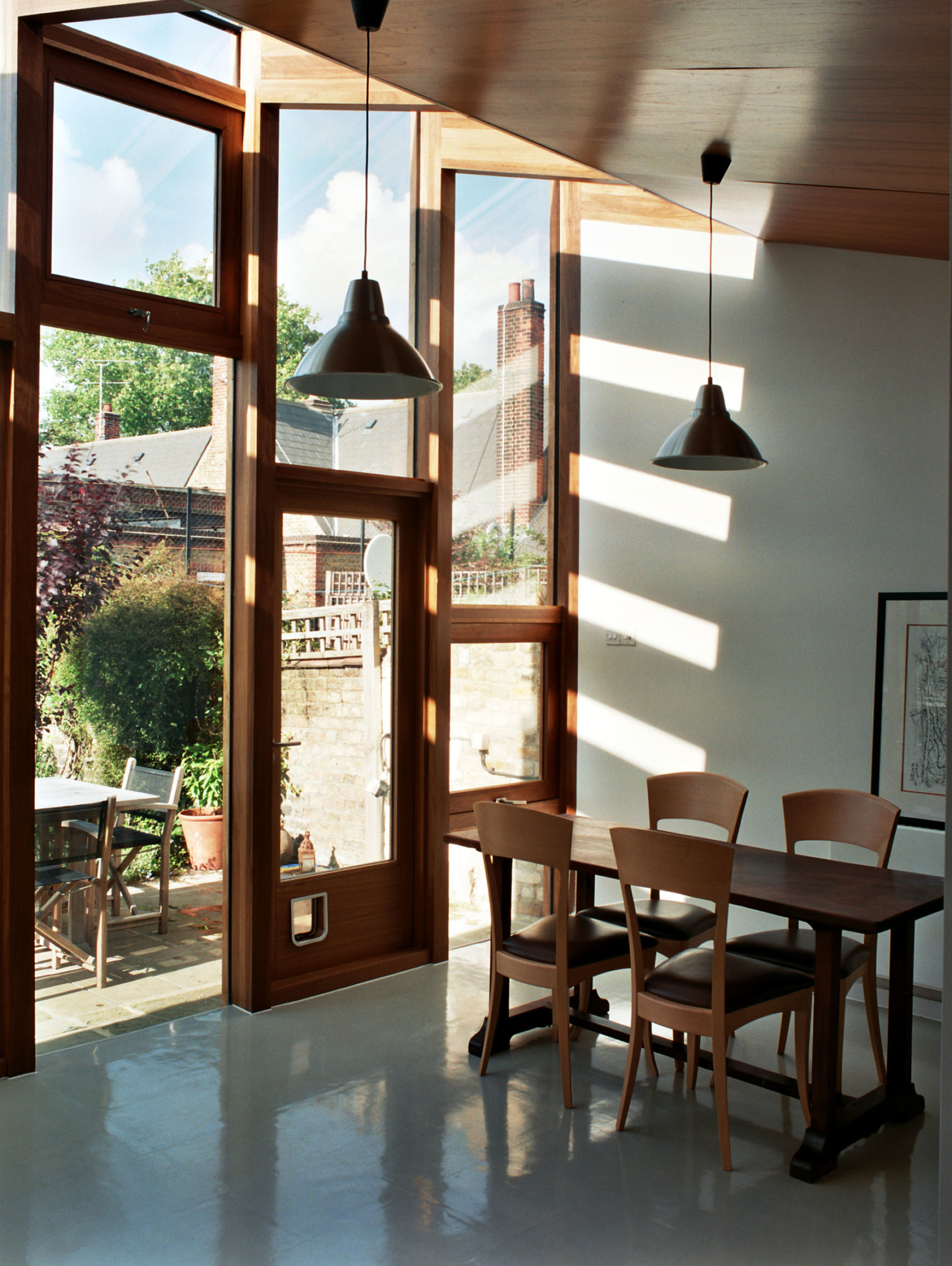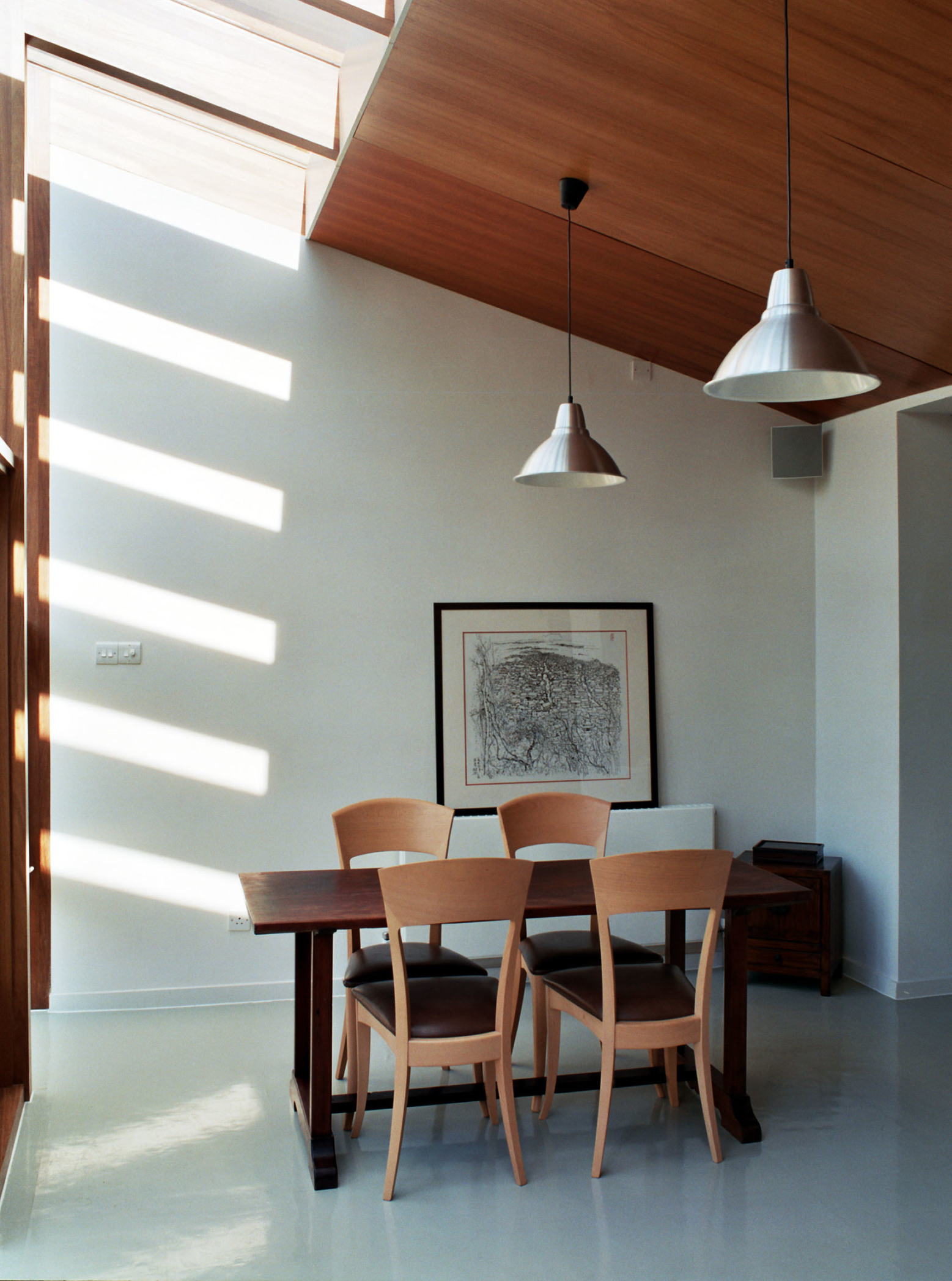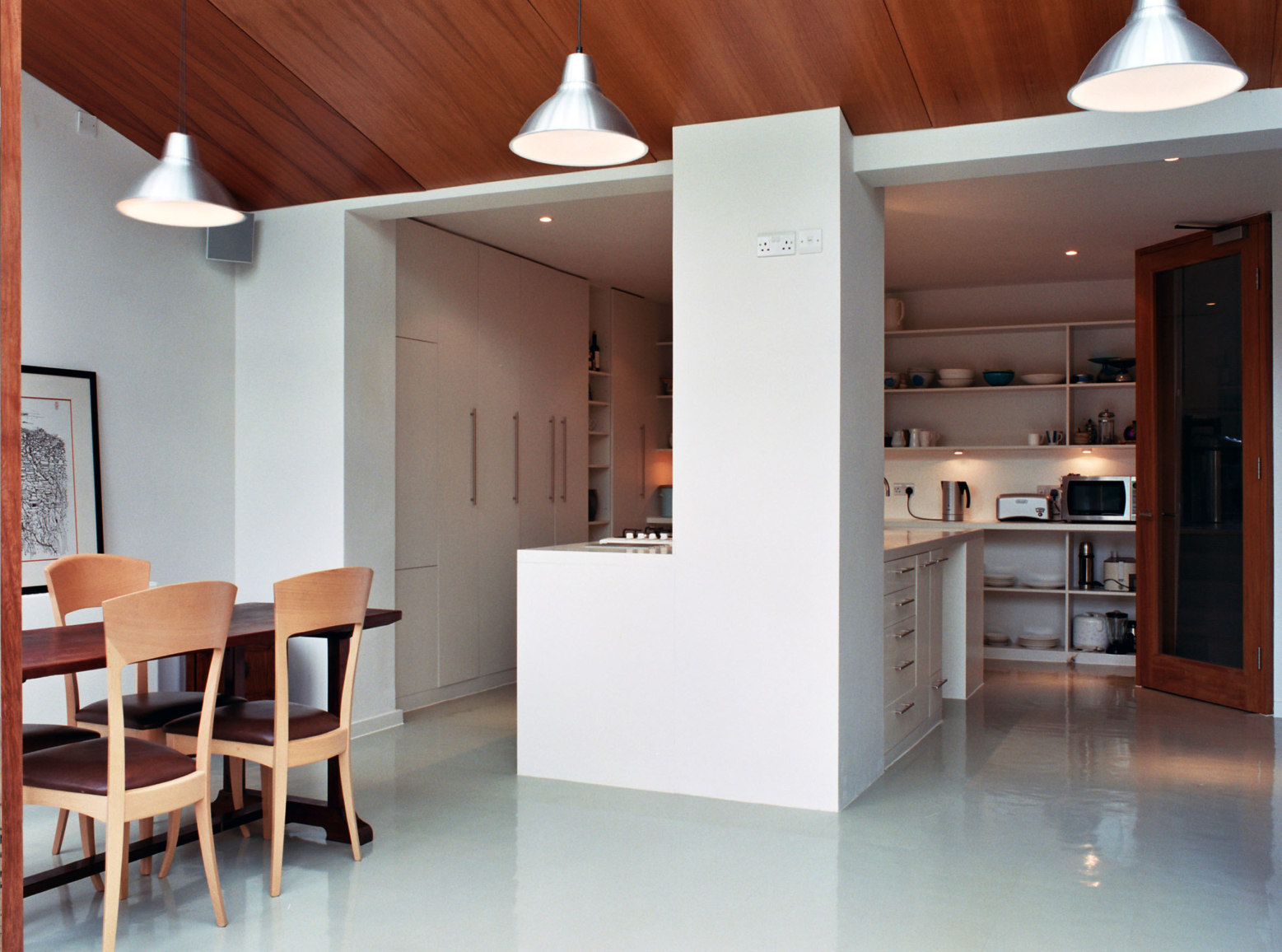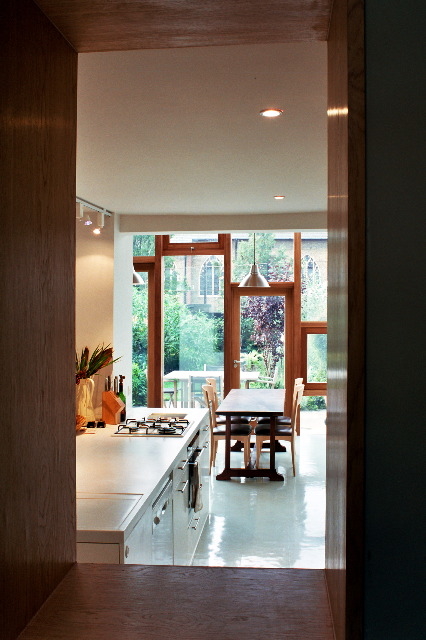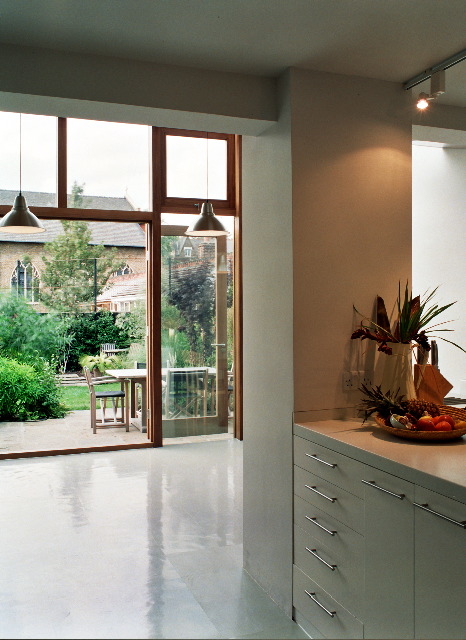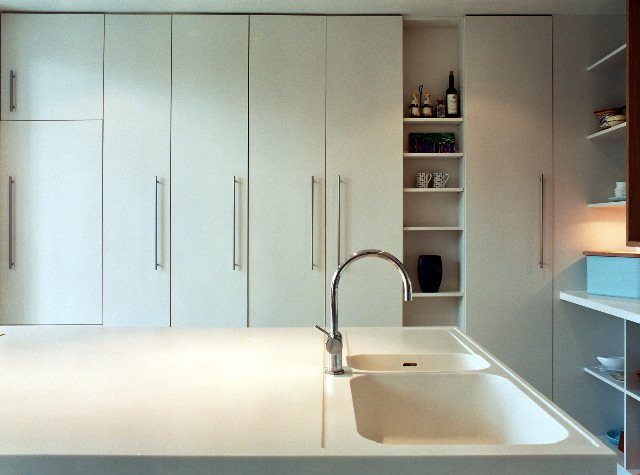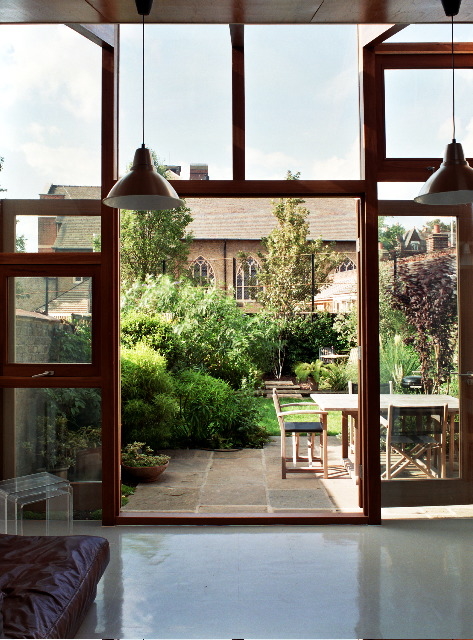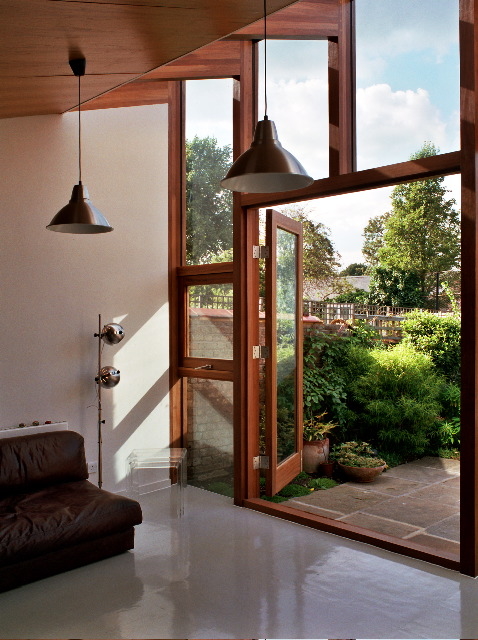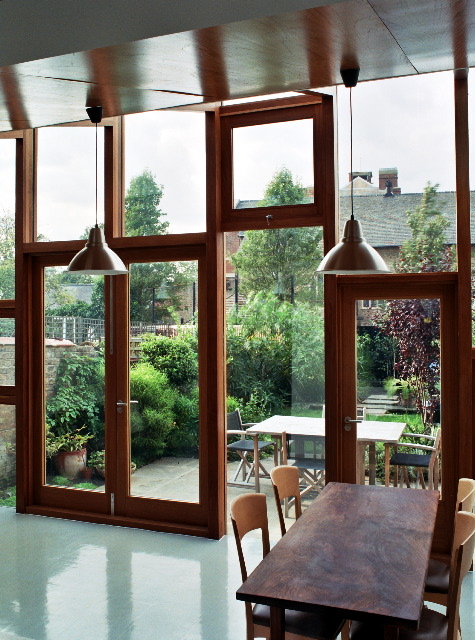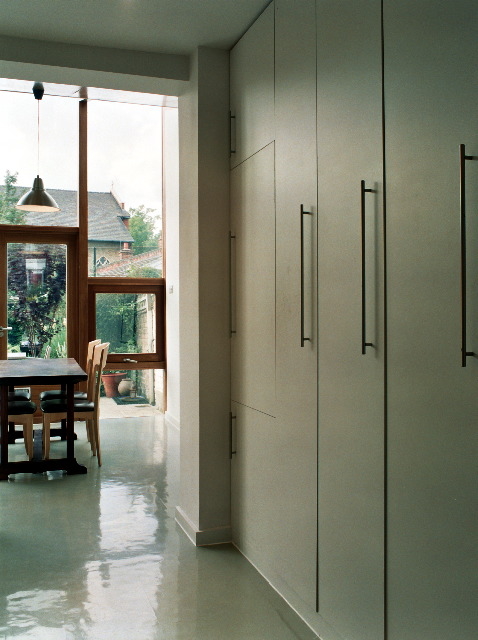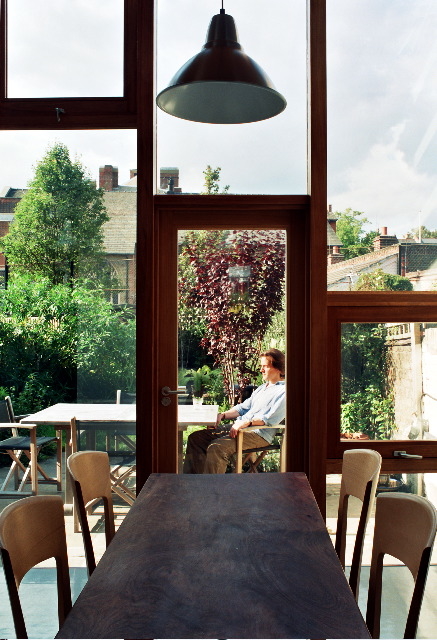 Rhythmic Lantern
The ground floor spaces of a 3-storey Victorian terraced house have been transformed with a new 'lantern' room opening up a dialogue with the garden. It utilizes the full width of the house and rises to over 4 metres in height. Tall double doors open 180° for summer use and with a smaller winter door together set up a fluid composition. This 220sq.ft. extension is woven into the existing fabric linking internal spaces. The structure comprises of an iroko-glulam frame chosen for its strength and, as it requires less timber, is both economical and more sustainable.
The design of the threshold between the garden and the main living space became the focus of the design, with the facade being given an equally spaced vertical rhythm with punctuation of openings. The structural problem of how to frame the garden view was tested and developed. The client wished for a connection with the garden but the relationship with the garden needed to be rich and spatial. The notion of a large single frame with a sheet of glass was rejected early on as a concept. Windows and doors were arranged to have specific purposes such as a summer double door, a winter smaller single door, an integrated cat flap, and a ventilation window that is higher up the composition. Another framed window from the living room by the front of the house would provide a layered view across the house to the garden too. L-shaped posts return at the top to allow for a glass to glass joint at the top corner. There was an effort to stay away from a typical glass extension. It is a light structure with a pattern of timber frames, each emphasising a particular view and a relationship to the garden, depending on where you are in the house.
Internally, a hardwood-framed window connects the kitchen with the living room where the floor level is nearly a metre higher. The window frame becomes a seat on the living room side and provides a new vista from the front of the house through to the garden.
The beauty of the structure is that it is modular yet flexible and was evolved in other t-sa projects.
_
Photographs
Franck Robert