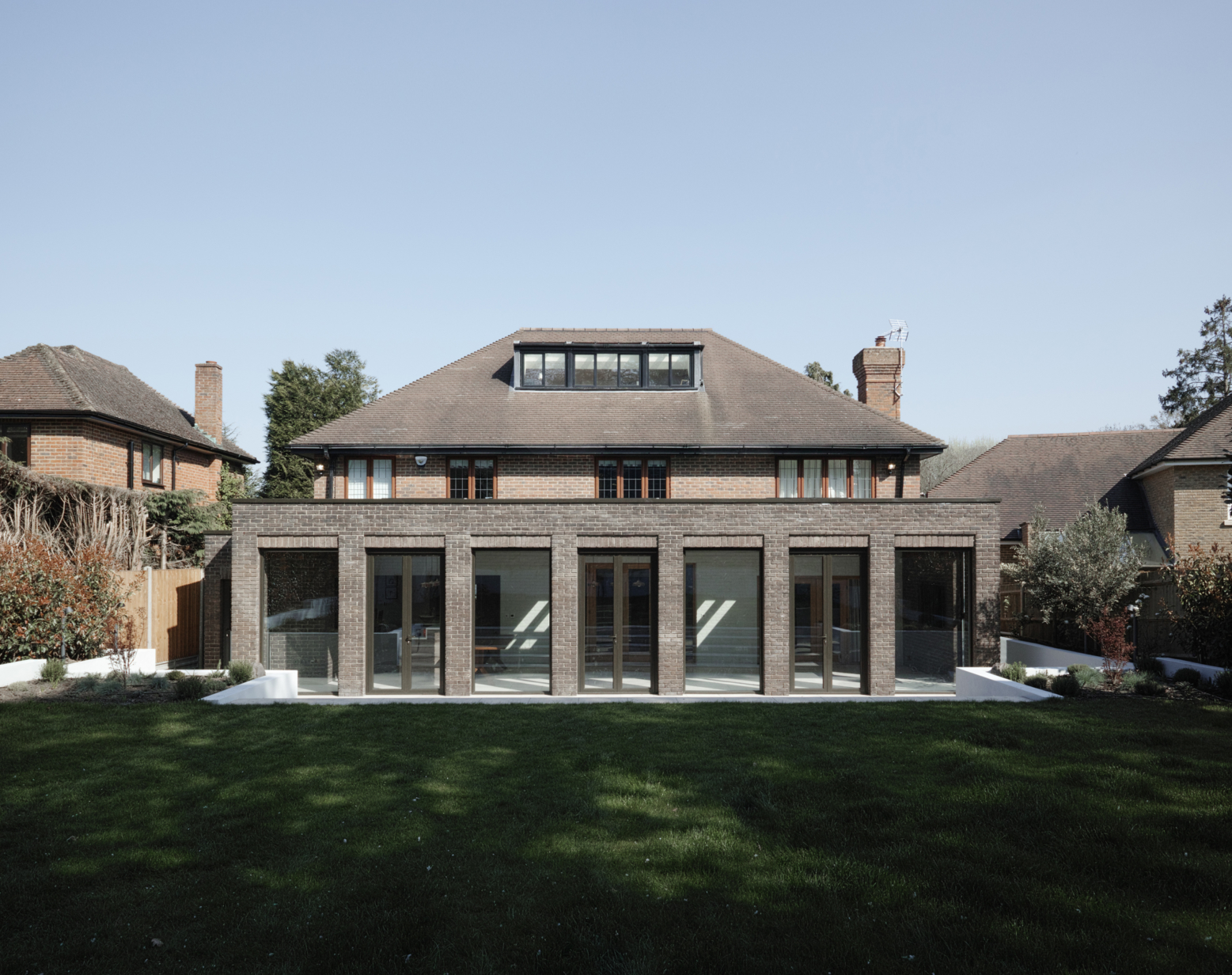 A Wall for a House
This suburban detached house is typically arranged with four bedrooms, a loft and three distinctly separate ground floor family rooms facing the garden to the rear; kitchen, dining and living rooms each with their own limited view, reasonable light yet no interconnection. The existing well-mannered facade openings are not unusual in the setting. The external spaces are set out as a large lower patio area, level with the house and a raised sloping lawn 1.2m above with overhanging trees, resulted in an uninviting quality, lacking cohesion and connectivity with internal living space.
Stretching across the entire rear elevation, t-sa designed a single connecting space, a 13 metre seven bay loggia. The loggia connects the existing family rooms to the surrounding landscape to provide a single flexible space. This space serves four distinct functions; Tandoor pod, bar, central dining table and lounge.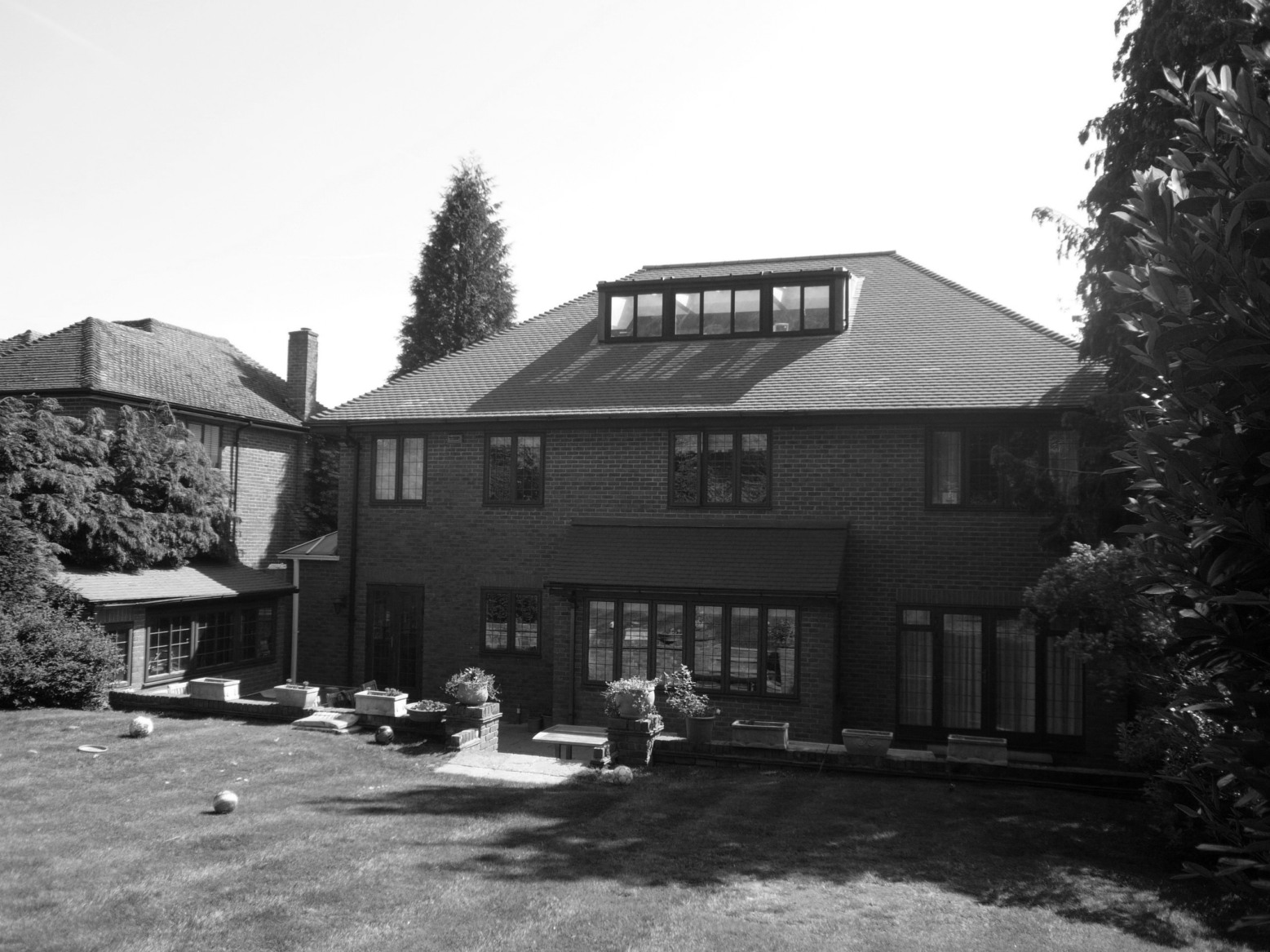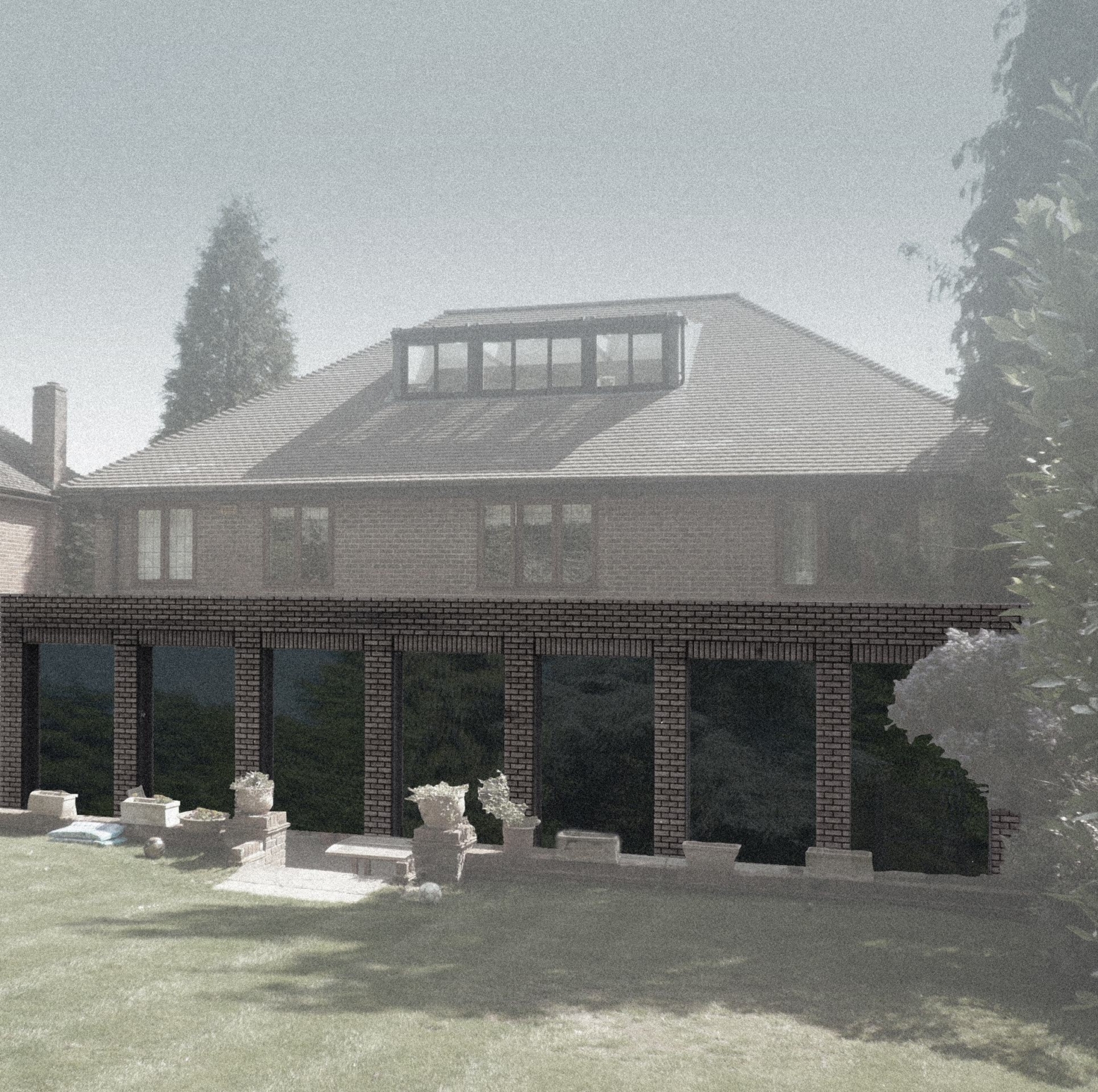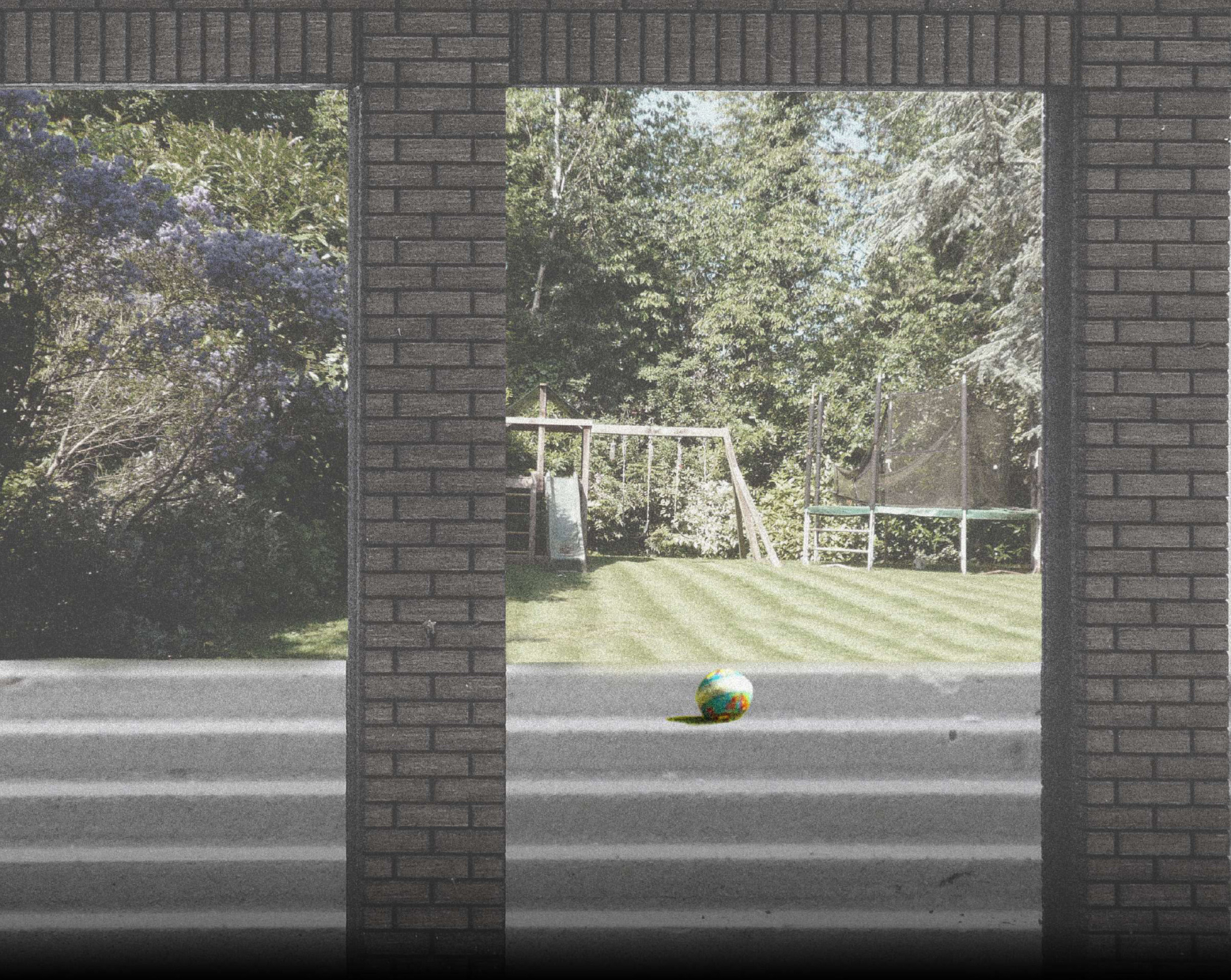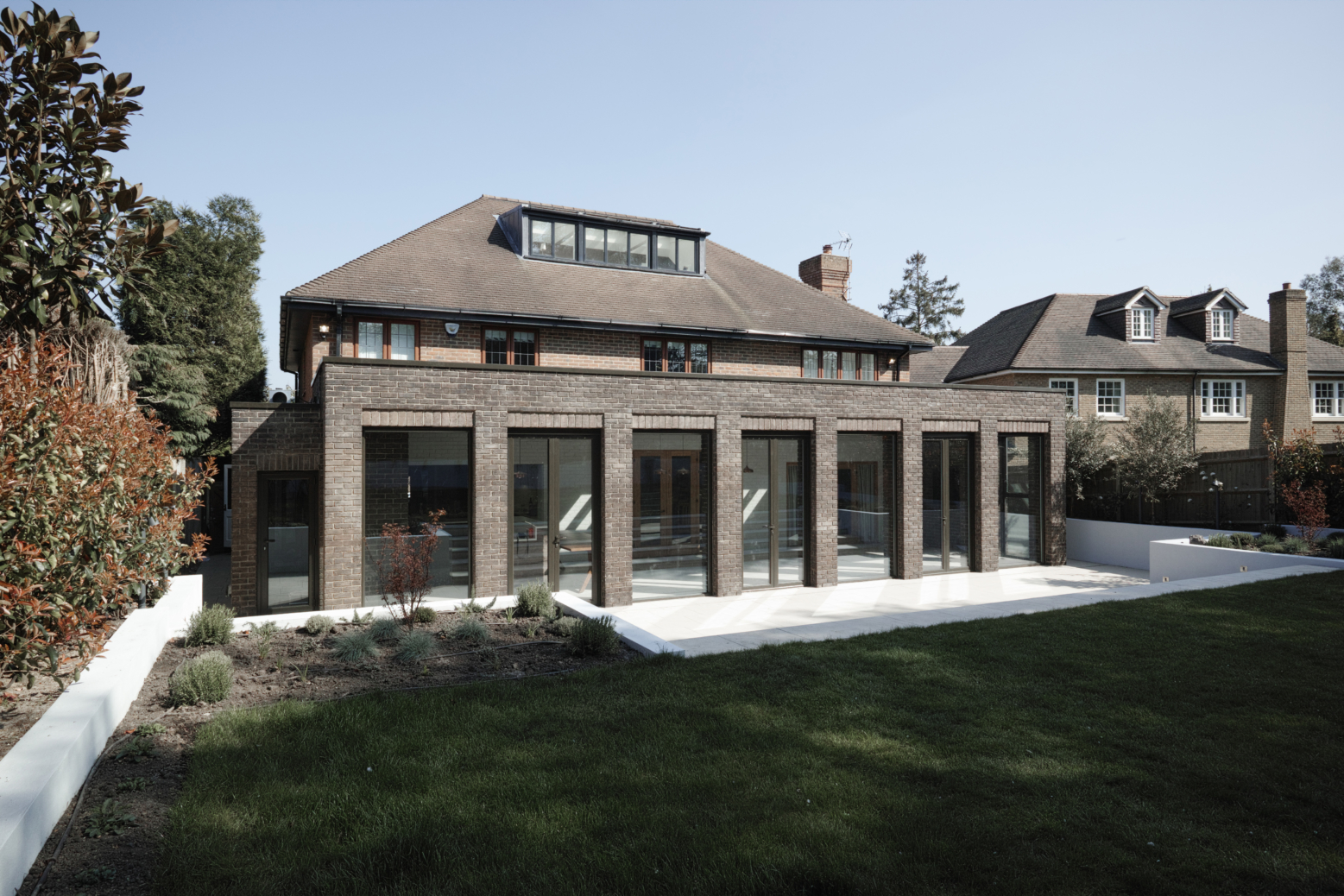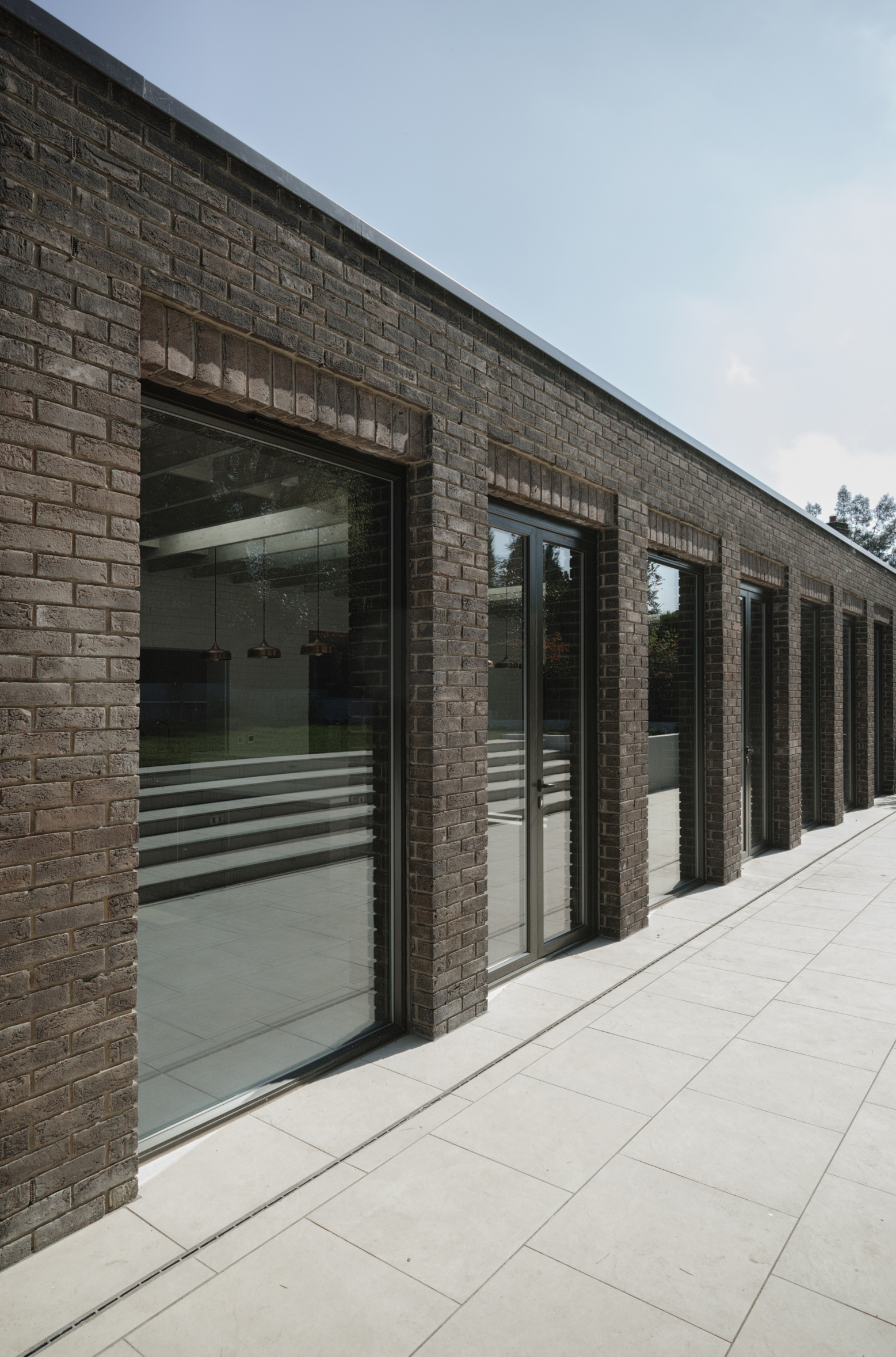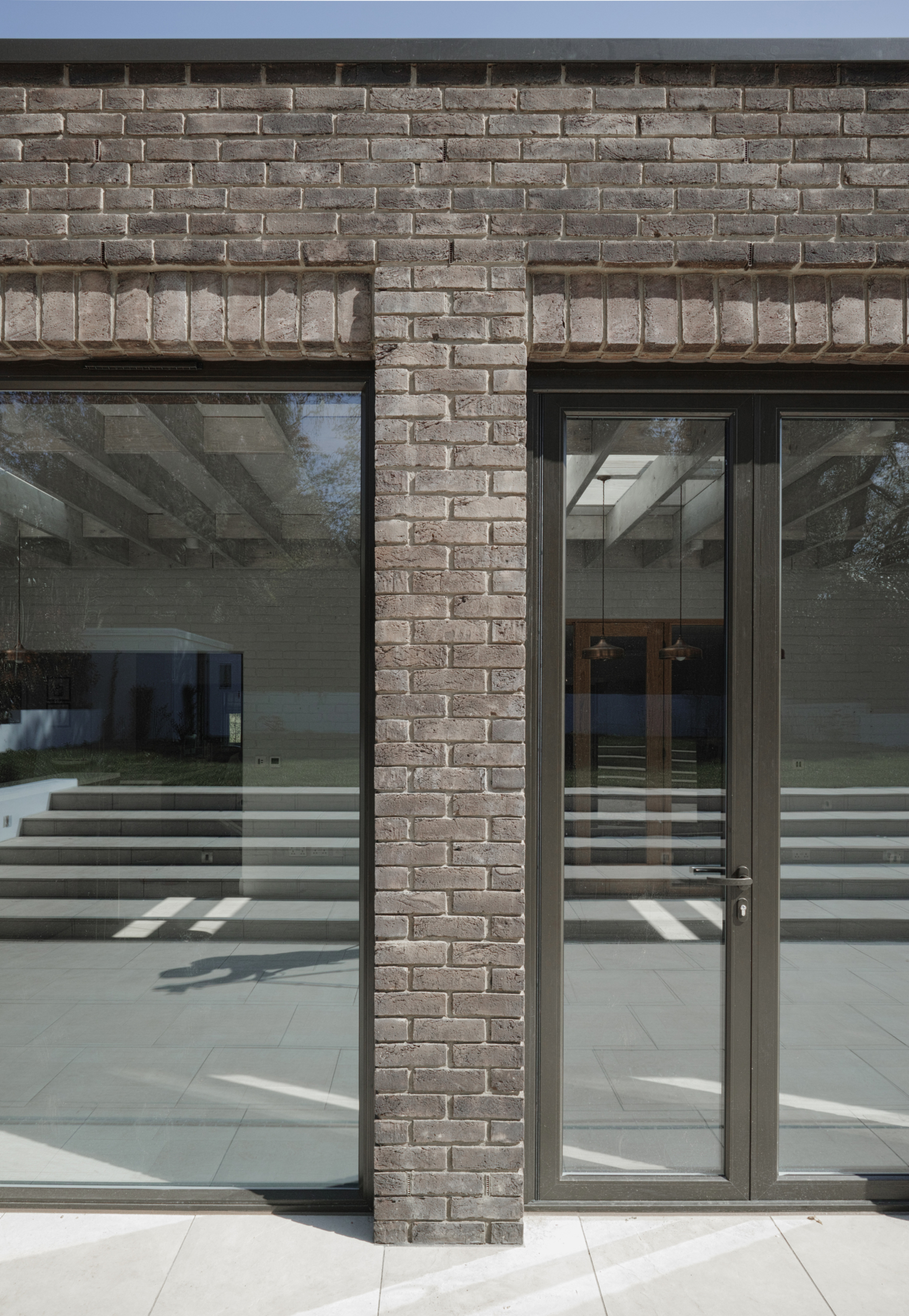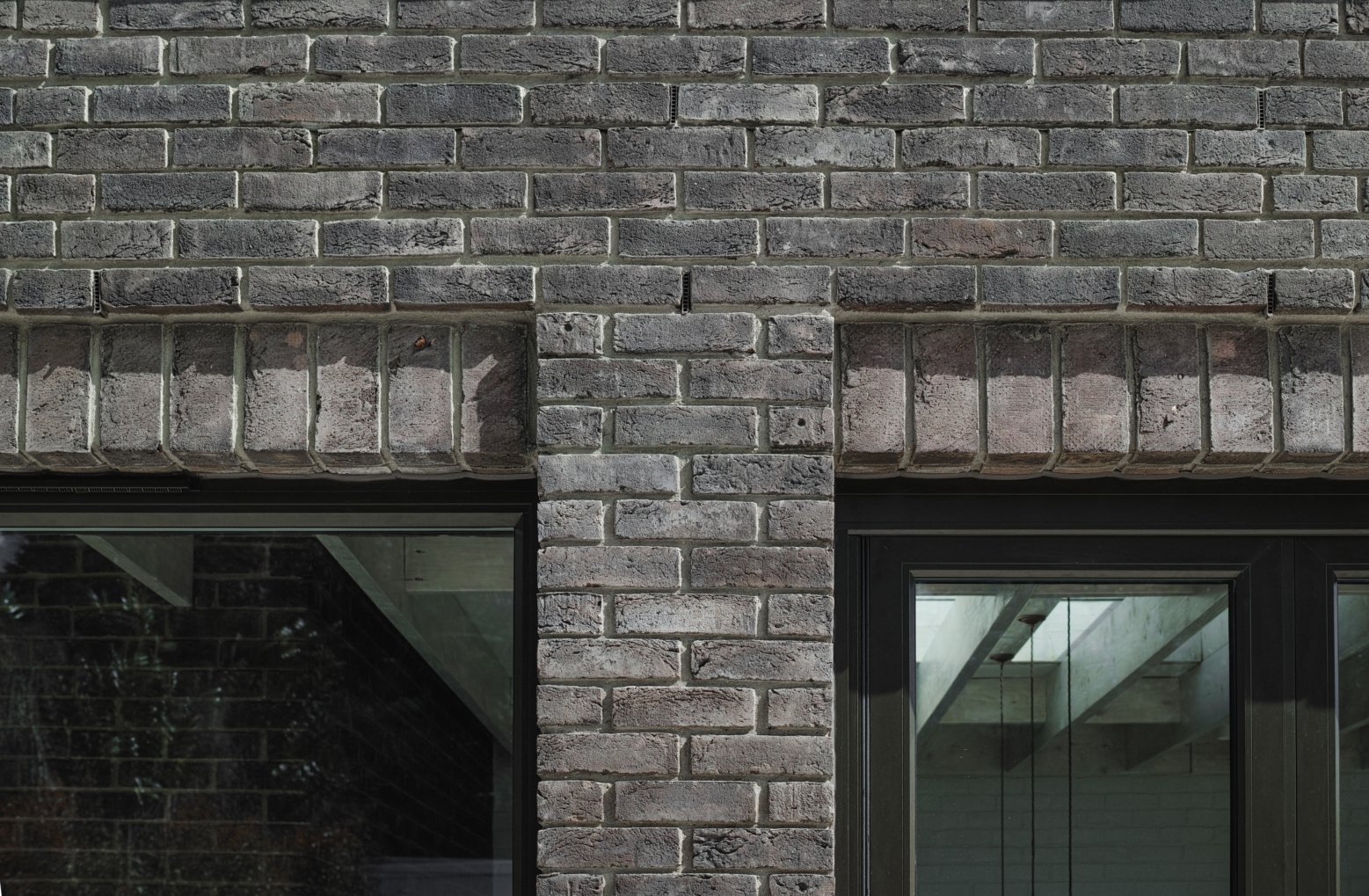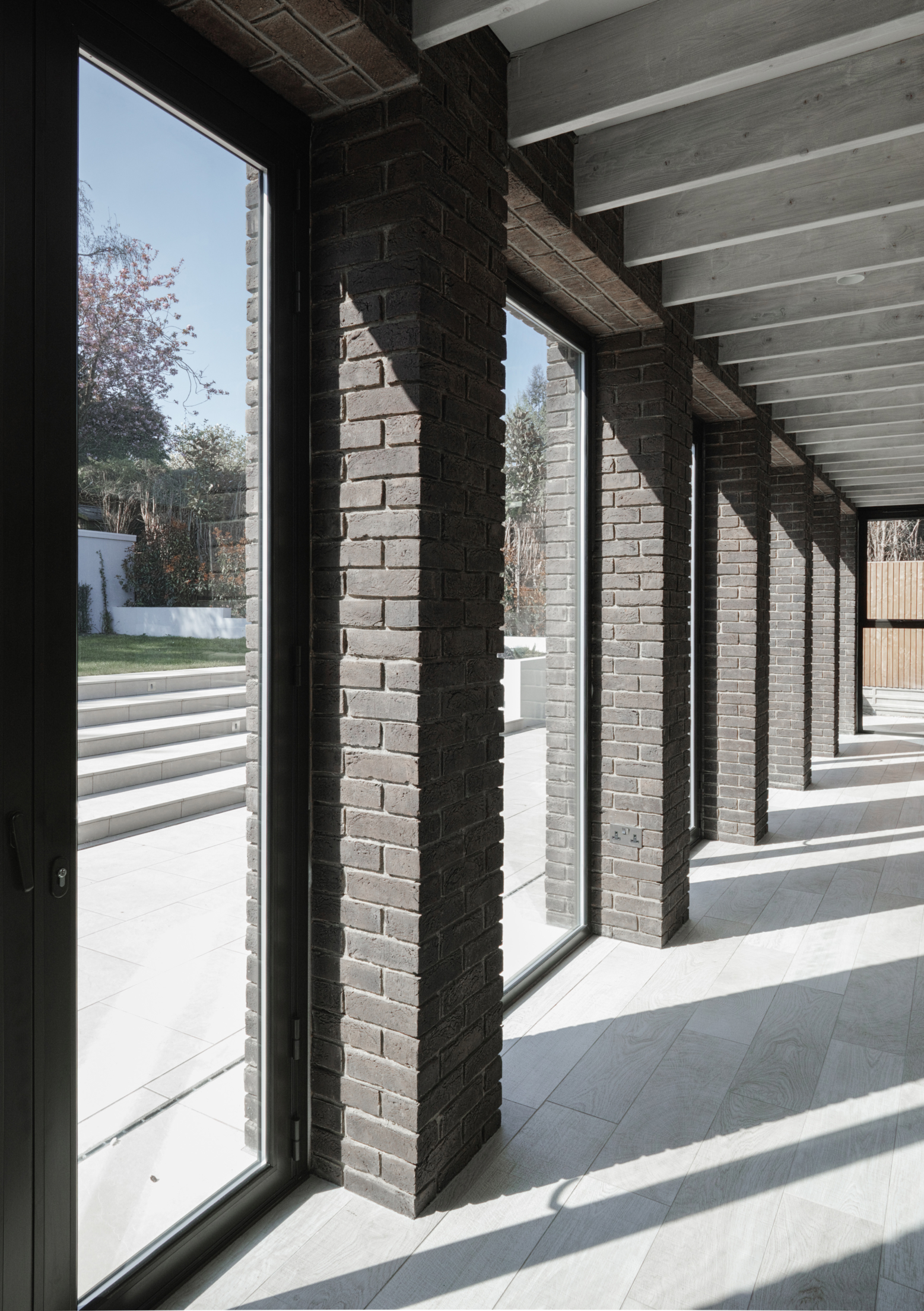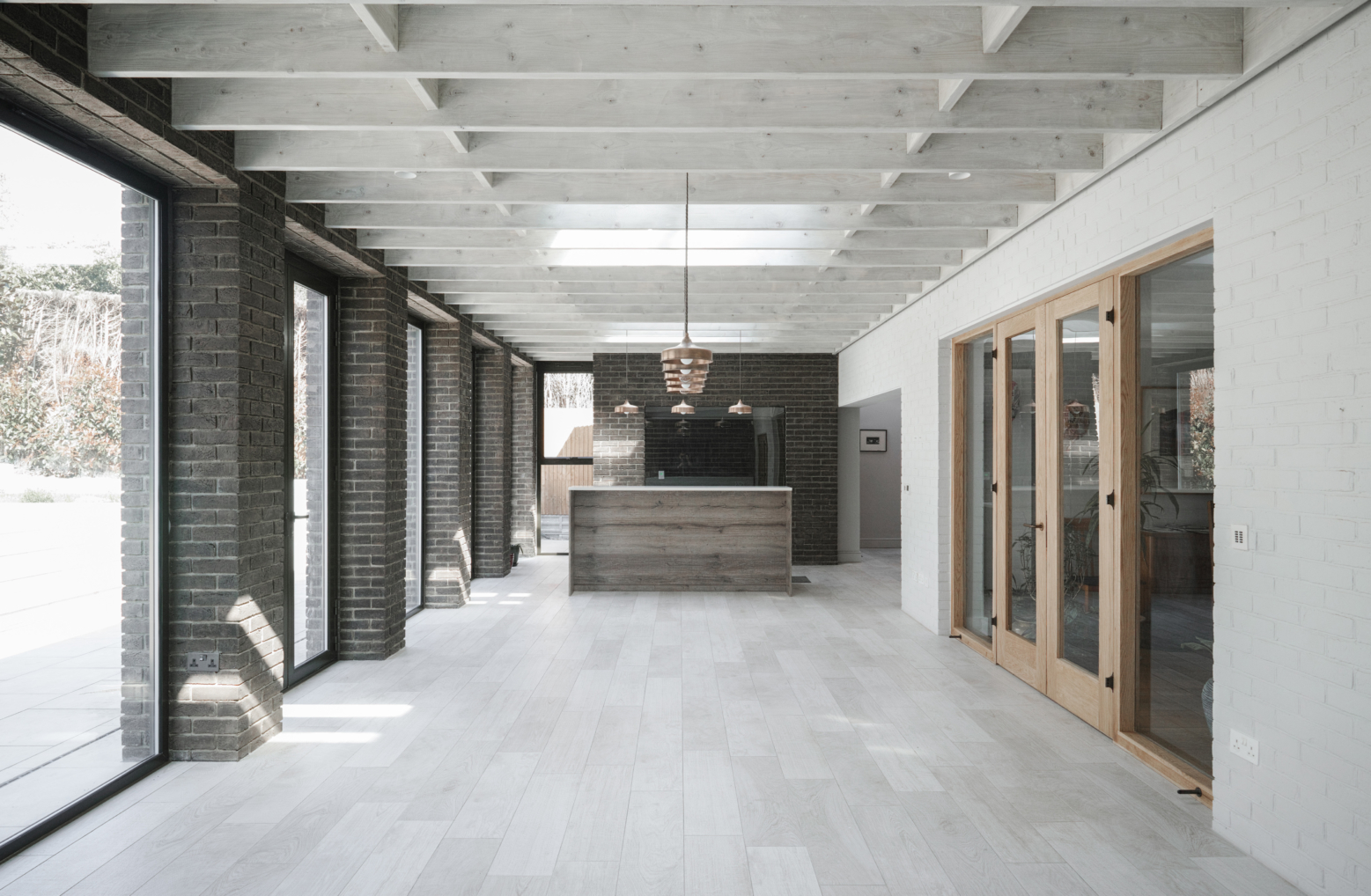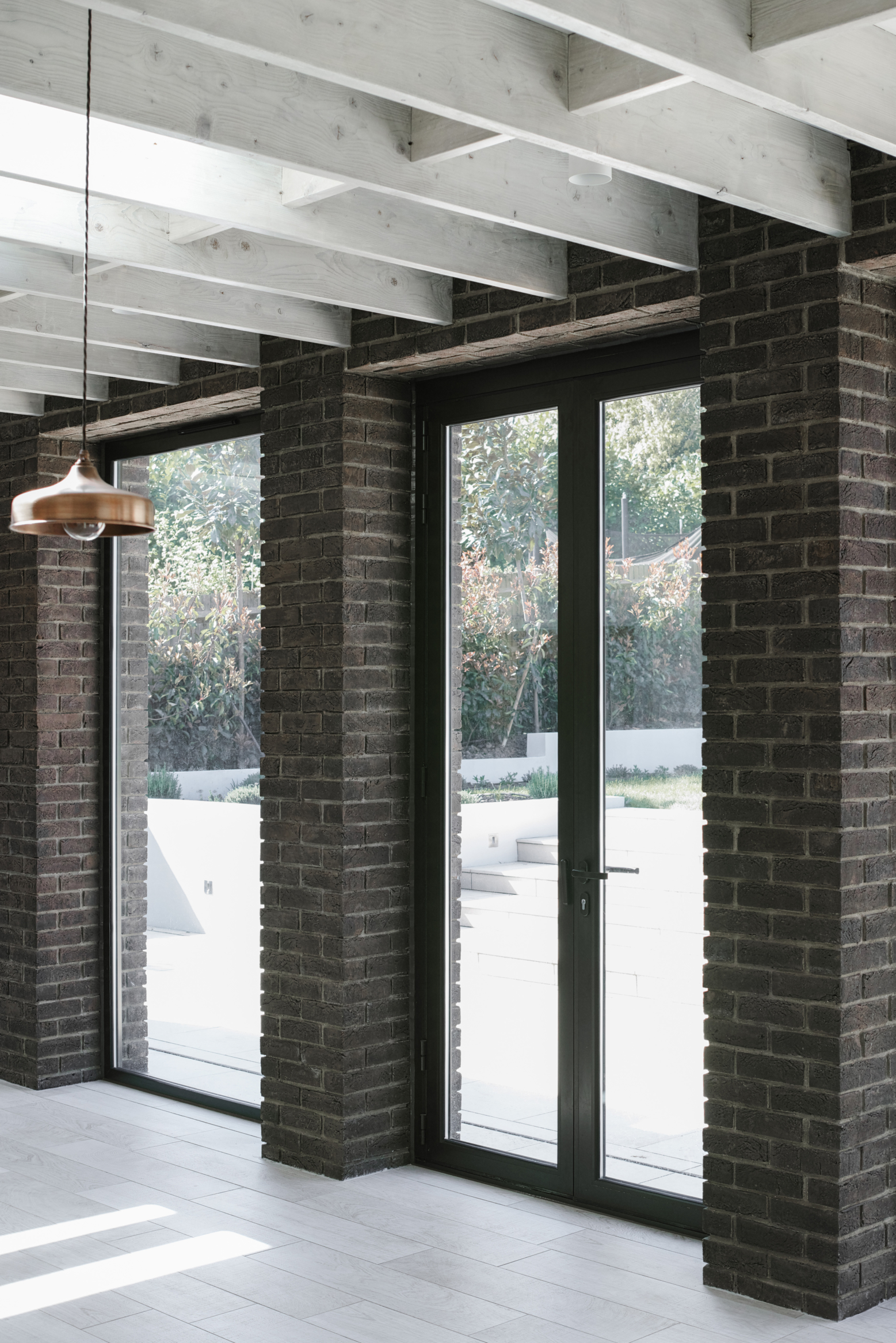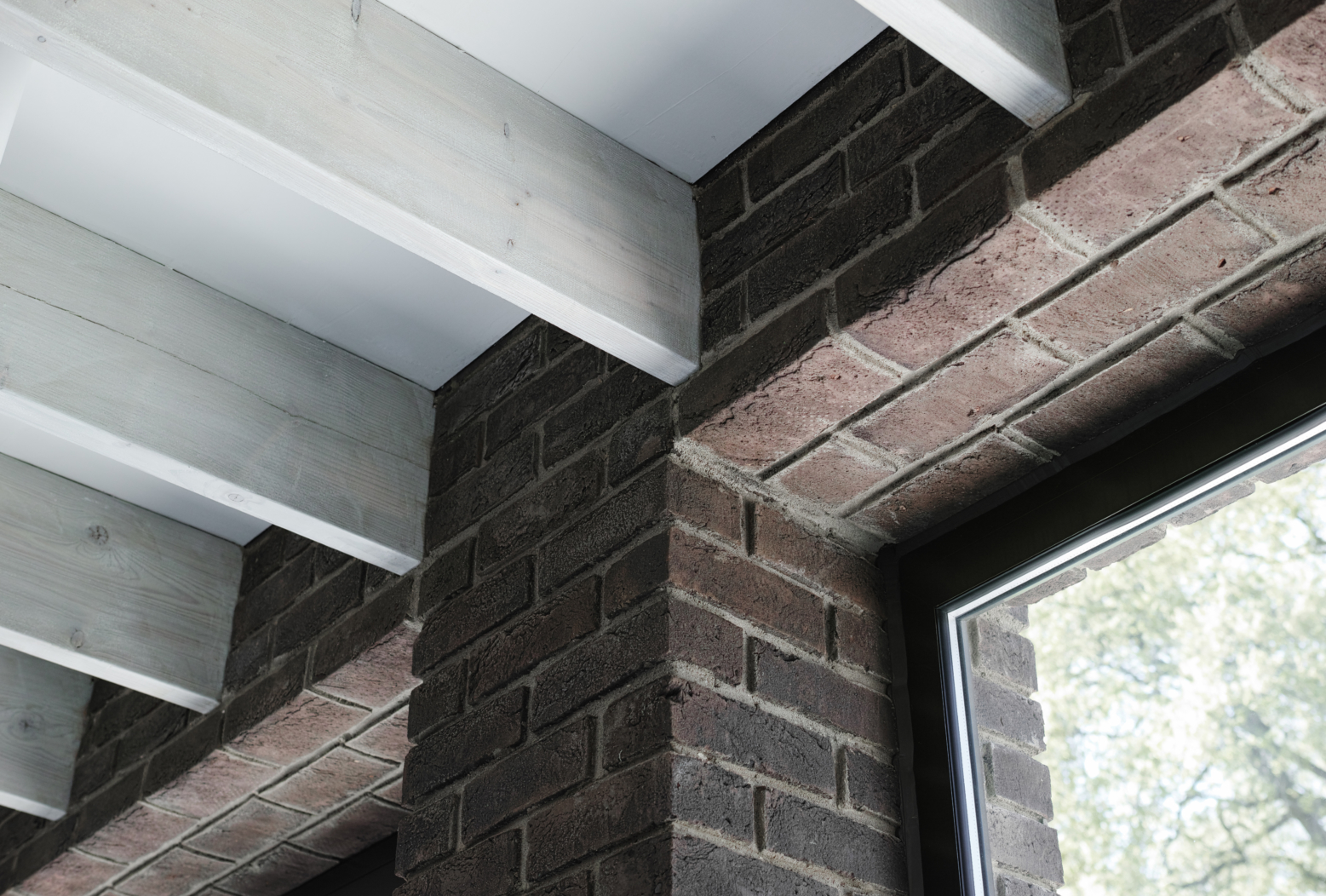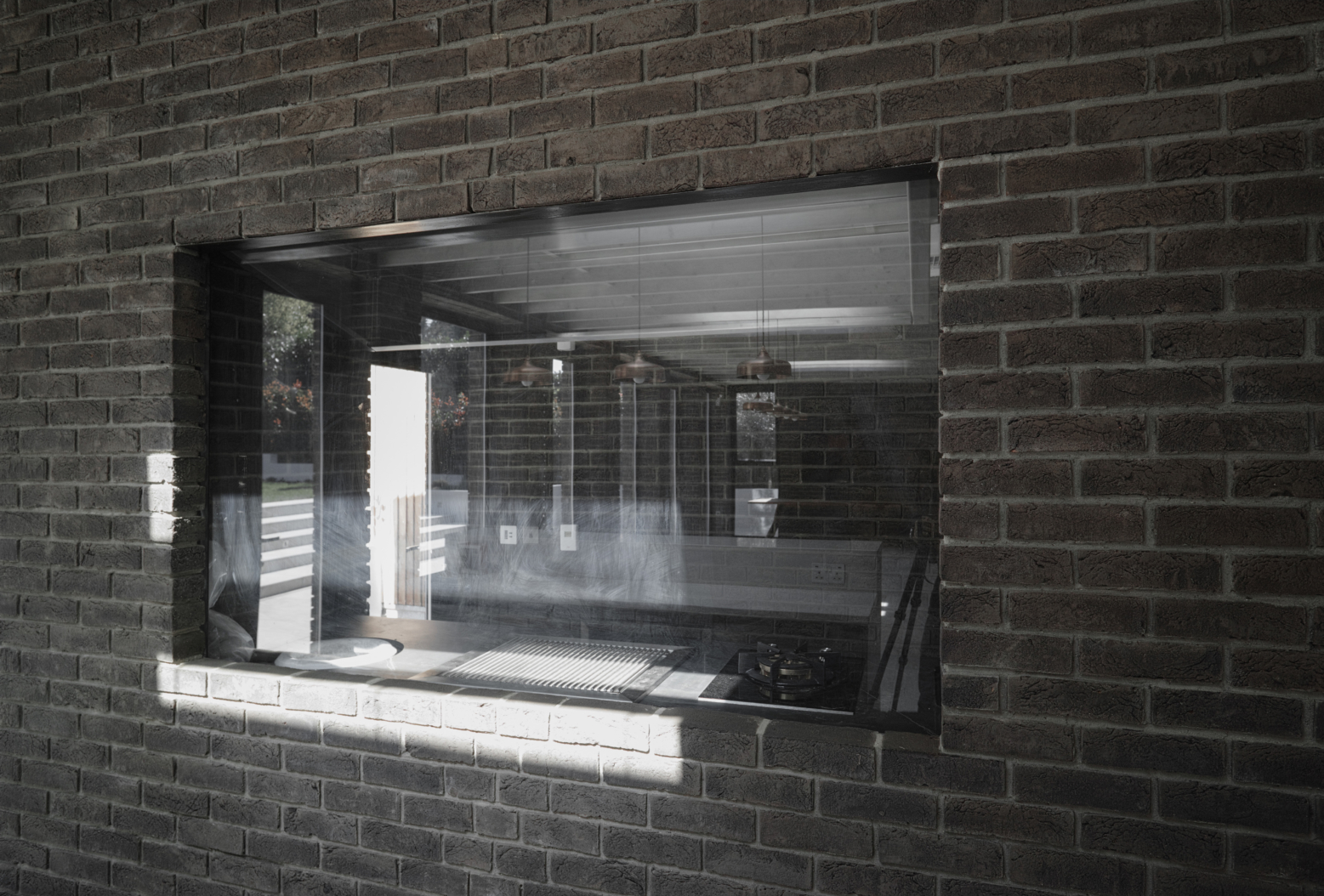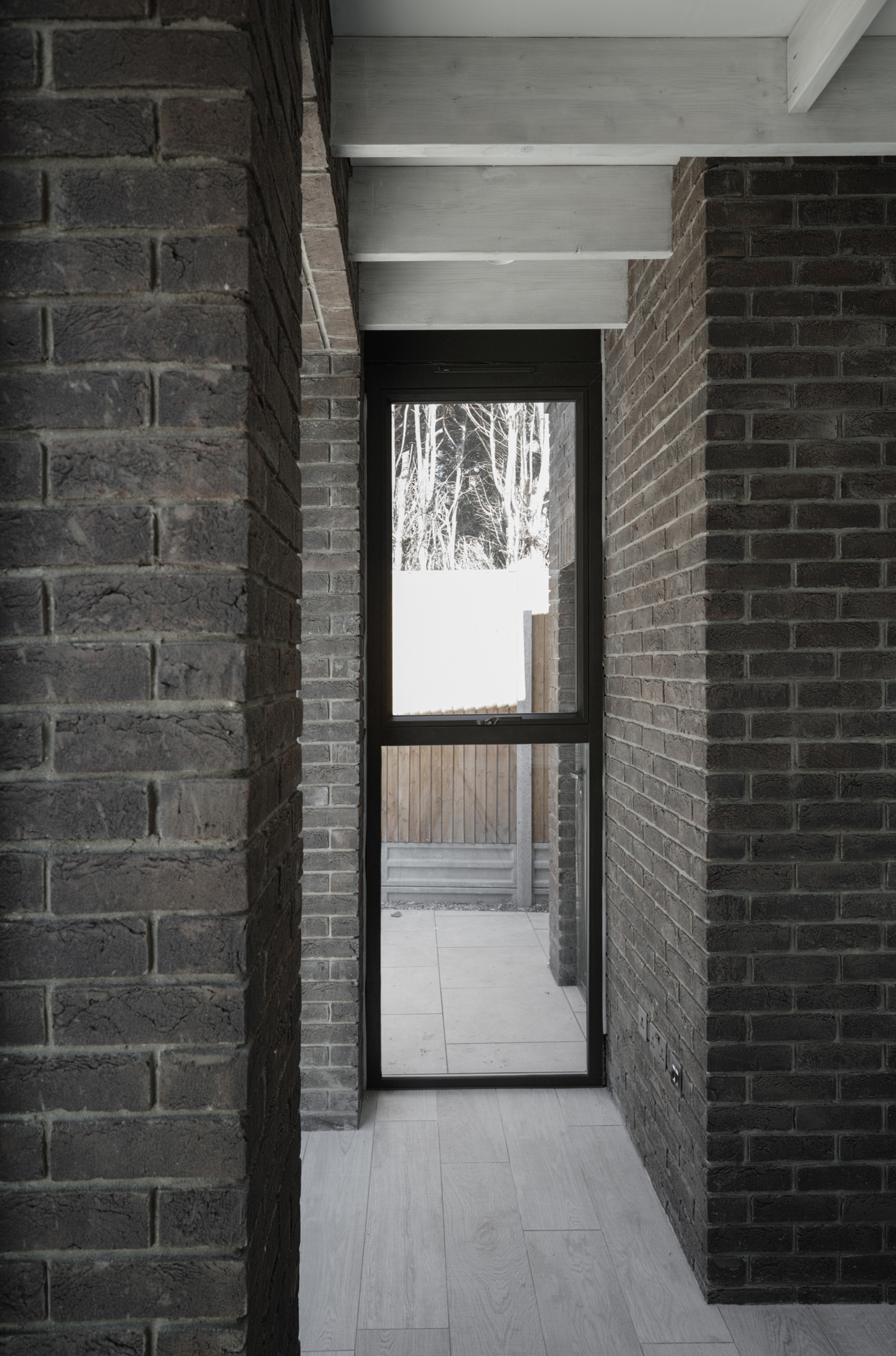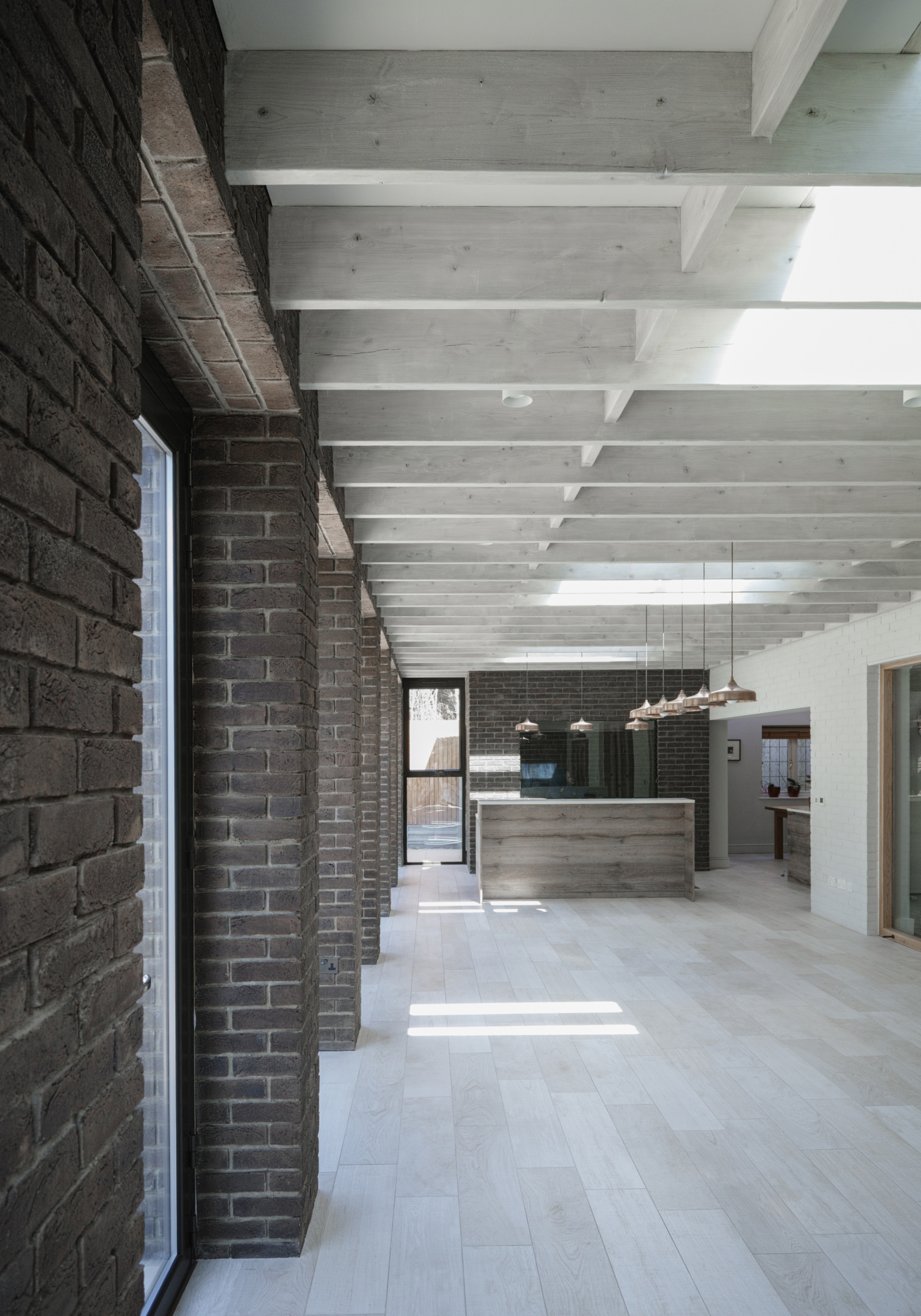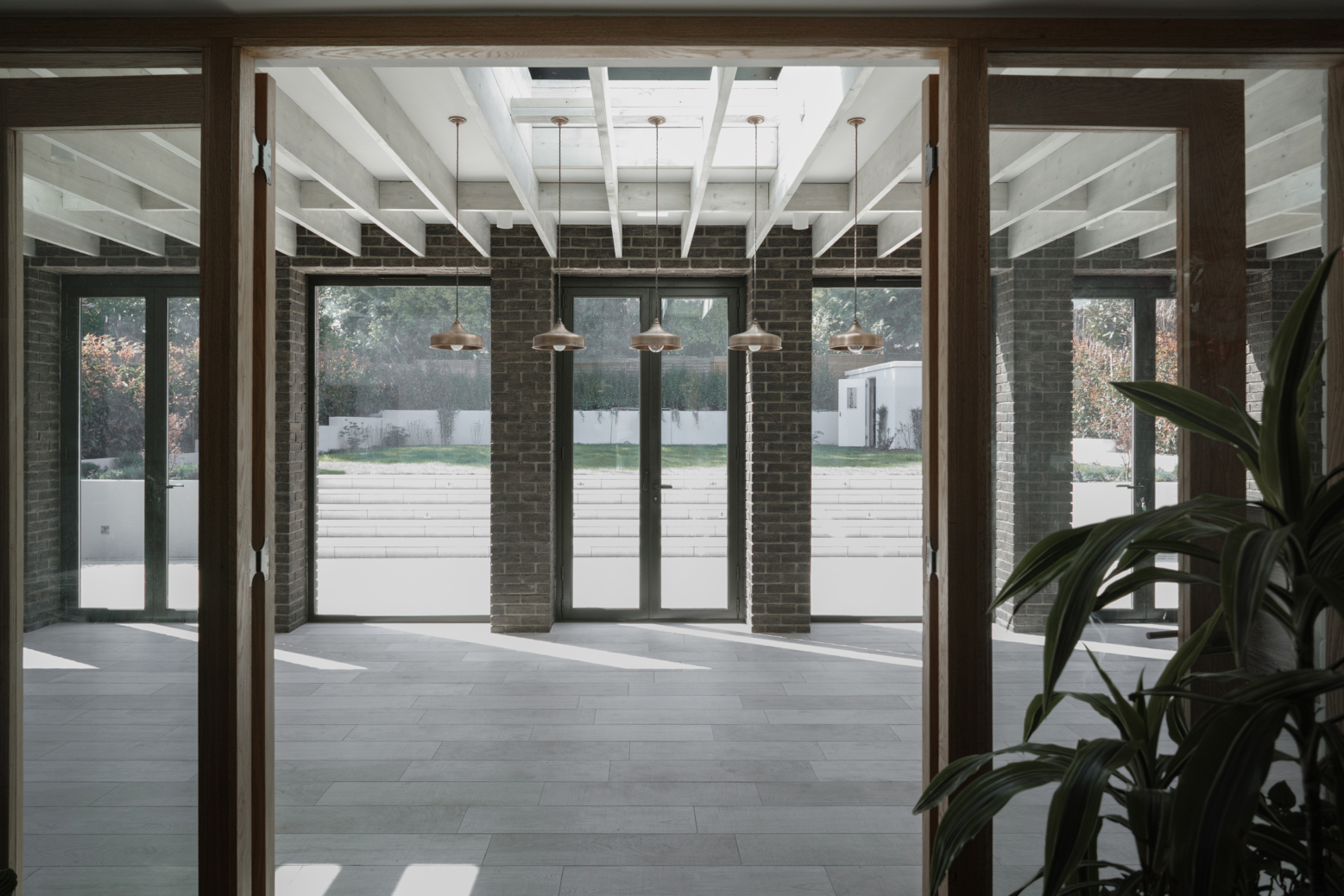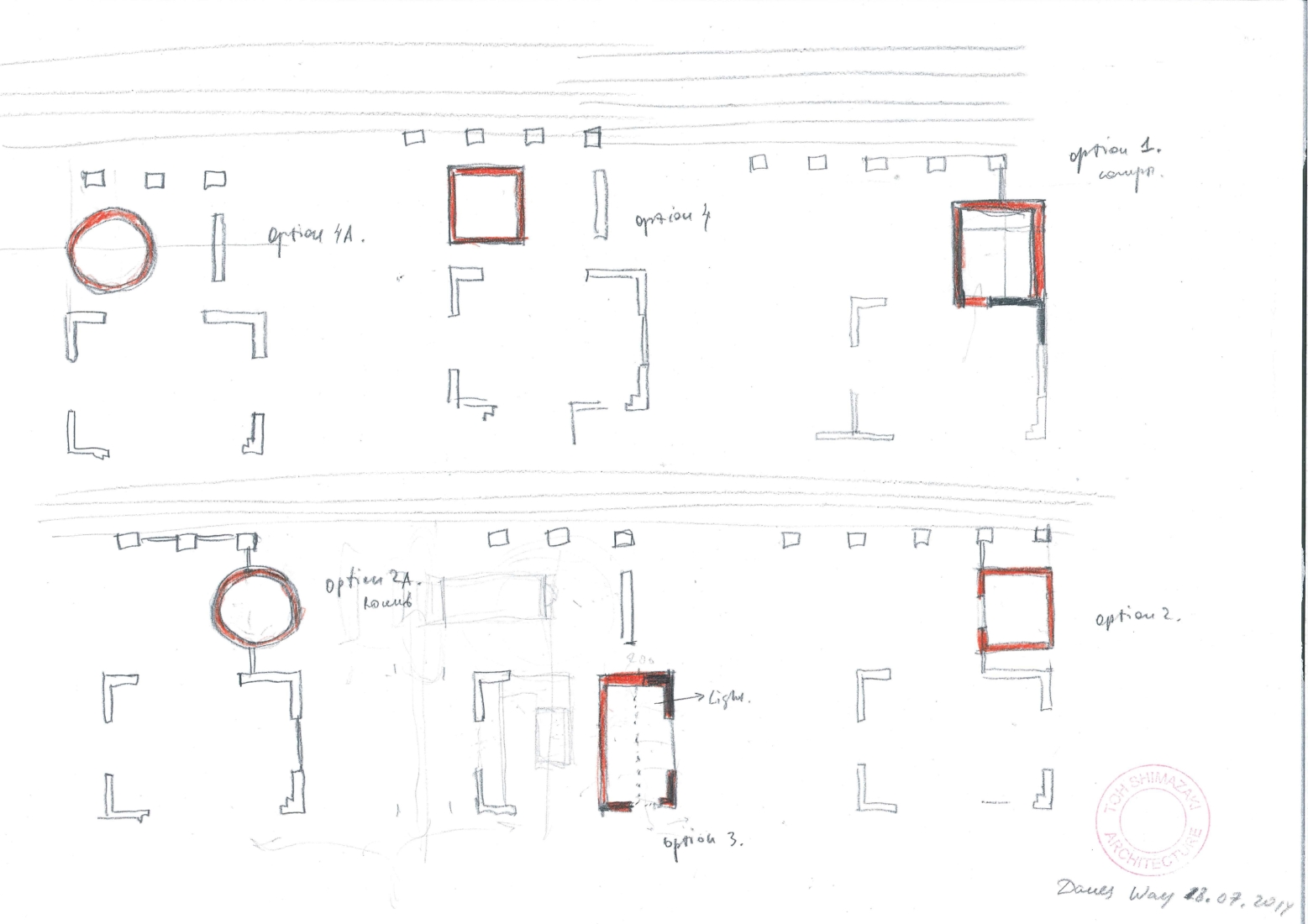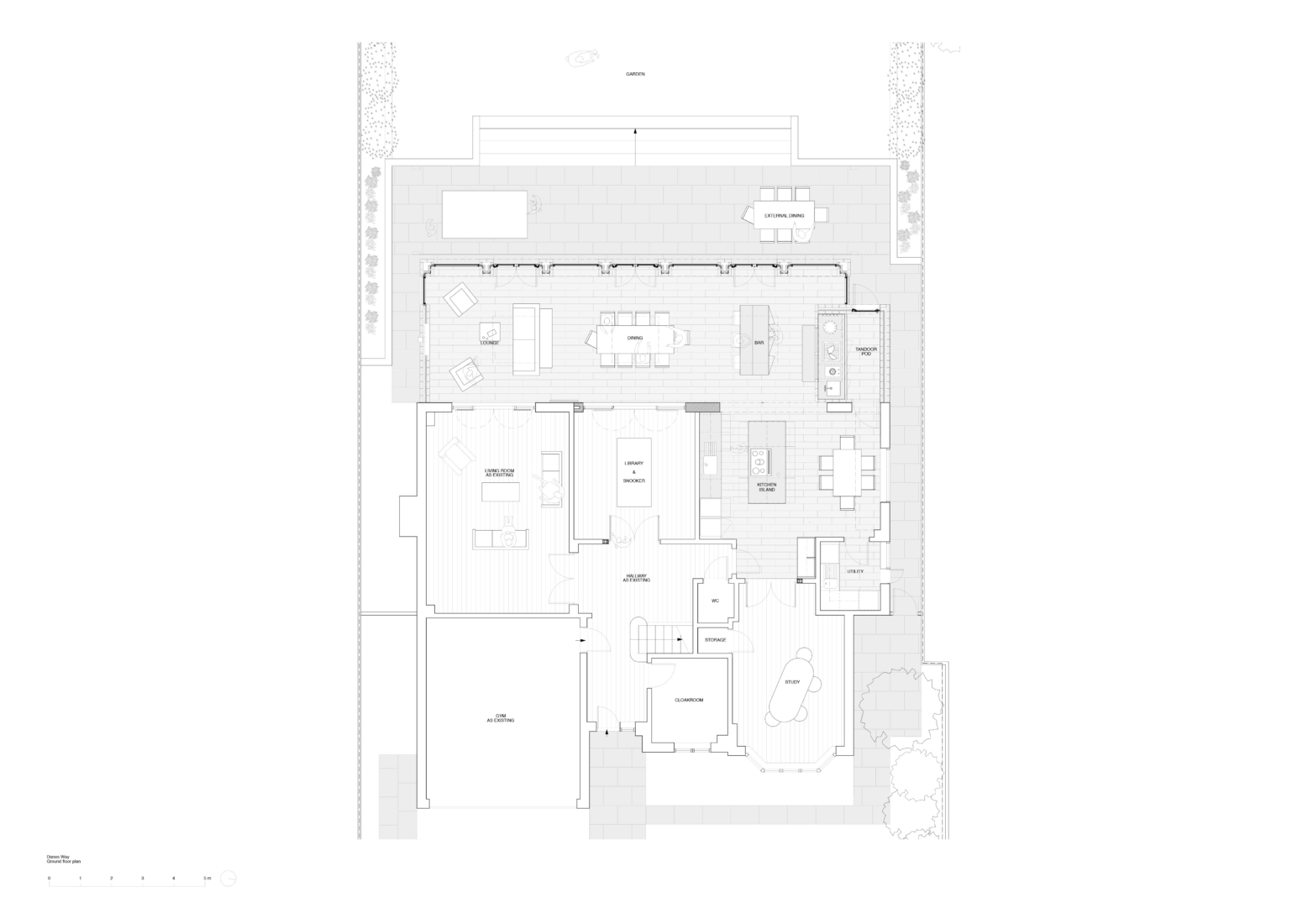 Internalising the existing rooms to form a library and cinema, the new top lit space transforms the relationship of the entire house to its setting. The landscape is reshaped to align with the family's habits and evolving activities, lowering the lawn to seated eye level in the loggia. The floor drifts through the tall brick openings to form gentle steps to the lowered lawn. At 9 metres wide, the stone steps invite the landscape in and give a firm grounding to the brick forms.
The darkest tone of existing brick was employed for the new wall emphasising its colossal mass and presence, yet it remains open. The charcoal brickwork is formed with recessed mortar joints, metre deep piers and recessed lintels. Between the new masonry form and the painted brick of existing facade spans a softwood structure with three large openings for top light.
A new enclosed cooking pod overlooks the loggia, placing the family's cooking and eating time at the core. The cooking pod houses a tandoor oven, charcoal grill and wok burner with its own dedicated ventilation to prevent smoke and aromas circulating through the house. The tandoor oven, previously located in a garden shed, now sits at the centre of family ritual and enjoyment. 
In the early project conception stage, t-sa and the family debated the relevance of loggias or cloistered spaces for living and how they enclose space and garden. A series of card and plaster models tested the articulation of the loggia through proportions, spans and division of space. t-sa worked closely with the structural engineer to balance the opposing forces of the masonry forms. The importance of a dedicated cooking pod was also explored through its relationship to the loggia. 
t-sa Team: Takero Shimazaki, Jennifer Frewen, Haruka Nogami, Siong Wang, Anton Gorlenko
_
Photographs Anton Gorlenko